Why This Ultra Expensive 'Space Pirate' Watch is One of the Most Complicated Ever
Only 8 of these insane timepieces will be made for collectors worldwide.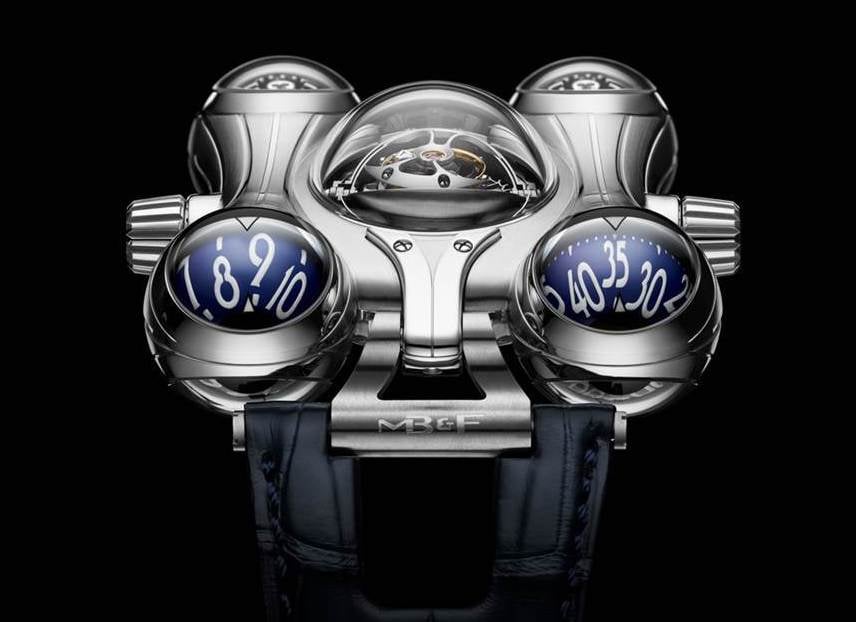 With a "biomorphic" case, flying tourbillon under a retractable sapphire crystal "hyperspace" shield, turbine pods and revolving timekeeping spheres, the MB&F HM6 Final Edition watch is the stuff of science fiction, with one key difference—this thing's real. 
Priced at $215,000 each, only eight of these striking stainless steel watches will be made for collectors around the world. The avant-garde Swiss watchmaker developed the insanely complicated 475-component movement entirely from scratch, a process which took three full years.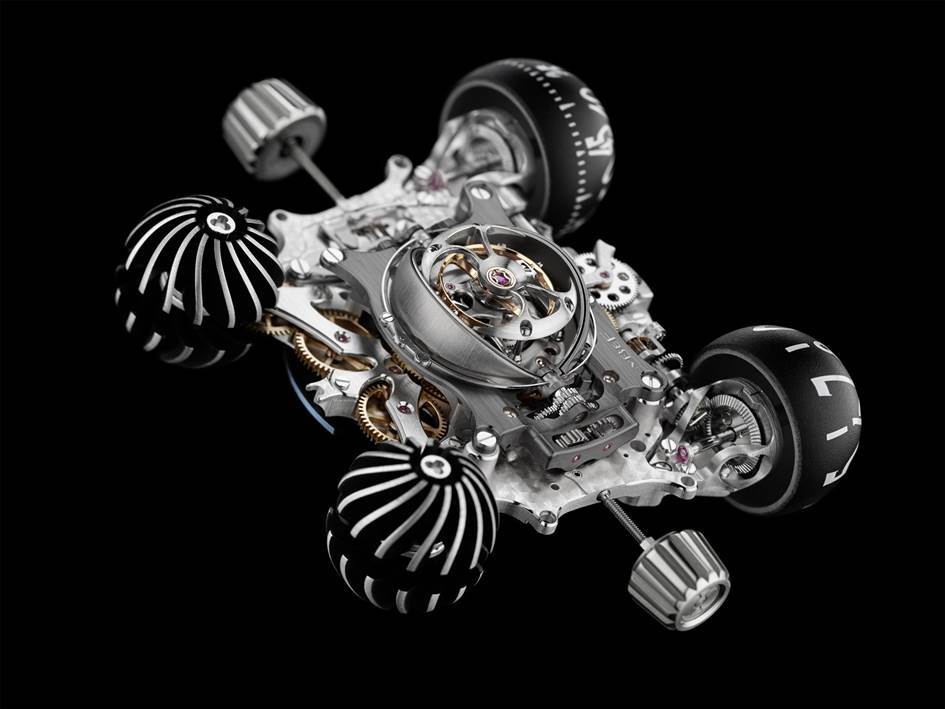 Born from founder Max Büsser's childhood memories of Japanese sci-fi cartoons, the HM6 has gone through a few different editions including the "Space Pirate" and "Alien Nation" before reaching this ultimate, incredibly exclusive expression.
The movement's platinum oscillating weight, visible through a sapphire crystal window on the underside of the case, as well as the hour and minute spheres have a bright blue PVD coating mimicking the light given off by "hot" stars in the sky. Twin "turbines" create air resistance to protect the automatic winding mechanism.
MB&F has carved out a niche for itself making seemingly impossible timepieces at stratospheric prices, and they still can't meet demand from their dedicated following. So get your deposit check ready if you think you're cool enough to join the ranks of this very selective club.