The Under Armour Curry 4 Is Definitely Steph Curry's Coolest Sneaker Yet
Before you watch the Warriors possibly sweep the Cavs Friday night, peep the best look yet at Steph's brand-new kicks.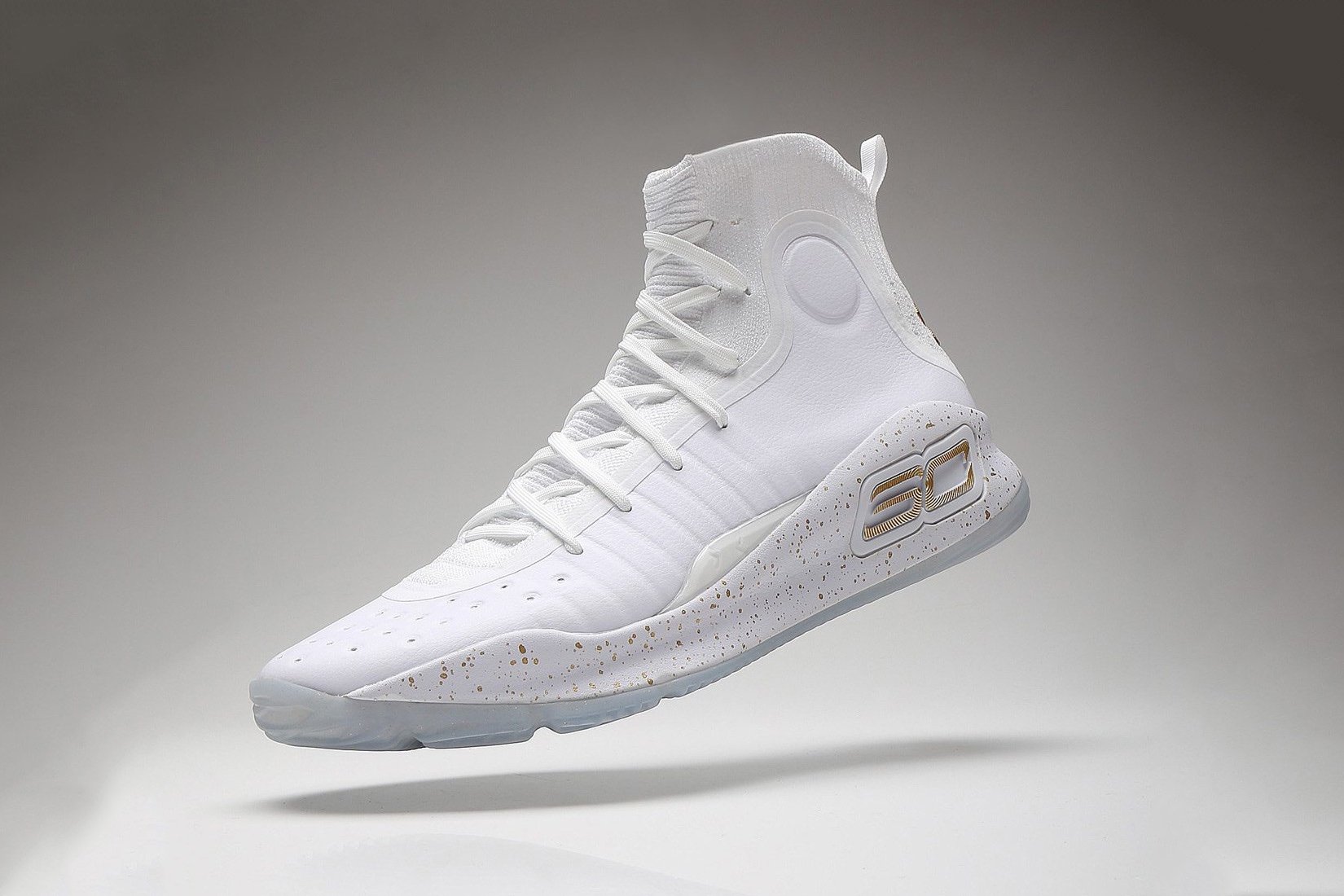 The Golden State Warriors are up 3-0 over the Cleveland Cavaliers leading up to tonight's Game 4 of the NBA Finals, so it's good to be Steph Curry these days. But while he's always been a hoops phenom, Curry hasn't always had the best luck with his Under Armour kicks.
Past Currys have been brutally mocked as "middle-aged dad sneakers," but his crisp, white new Curry 4's are actually pretty sweet, don't you think?  
UA hasn't always been known for its stylistic finesse, but this sock-like knit upper, speckled midsole and 360 degree bonded taping put these on par with anything coming from Yeezy's sneaker stable.
There are three previous Curry models, but these are wayyyy more streamlined and less bulky than Steph's previous kicks, namely the reviled Curry 2's that were so relentlessly savaged last year.
The Warriors superstar just debuted his new kicks on the court, meaning these bad boys could carry some special luck going into tonight's Game 4, not that Curry and Kevin Durant and co. really need the extra mojo to close this series out. 
What's that, you'd rather rock them in black? They've got those, too.
If the Warriors take home the NBA championship as seems likely, consider these sneaks blessed, anyway. Under Armour hasn't given word on price points or release date, but at least now you know what they look like.