Flex Your Gym Style With The Rock's New Under Armour Sneakers and Workout Gear
Dwayne Johnson's latest collaboration will get you swole in style.
(Photo: Under Armour)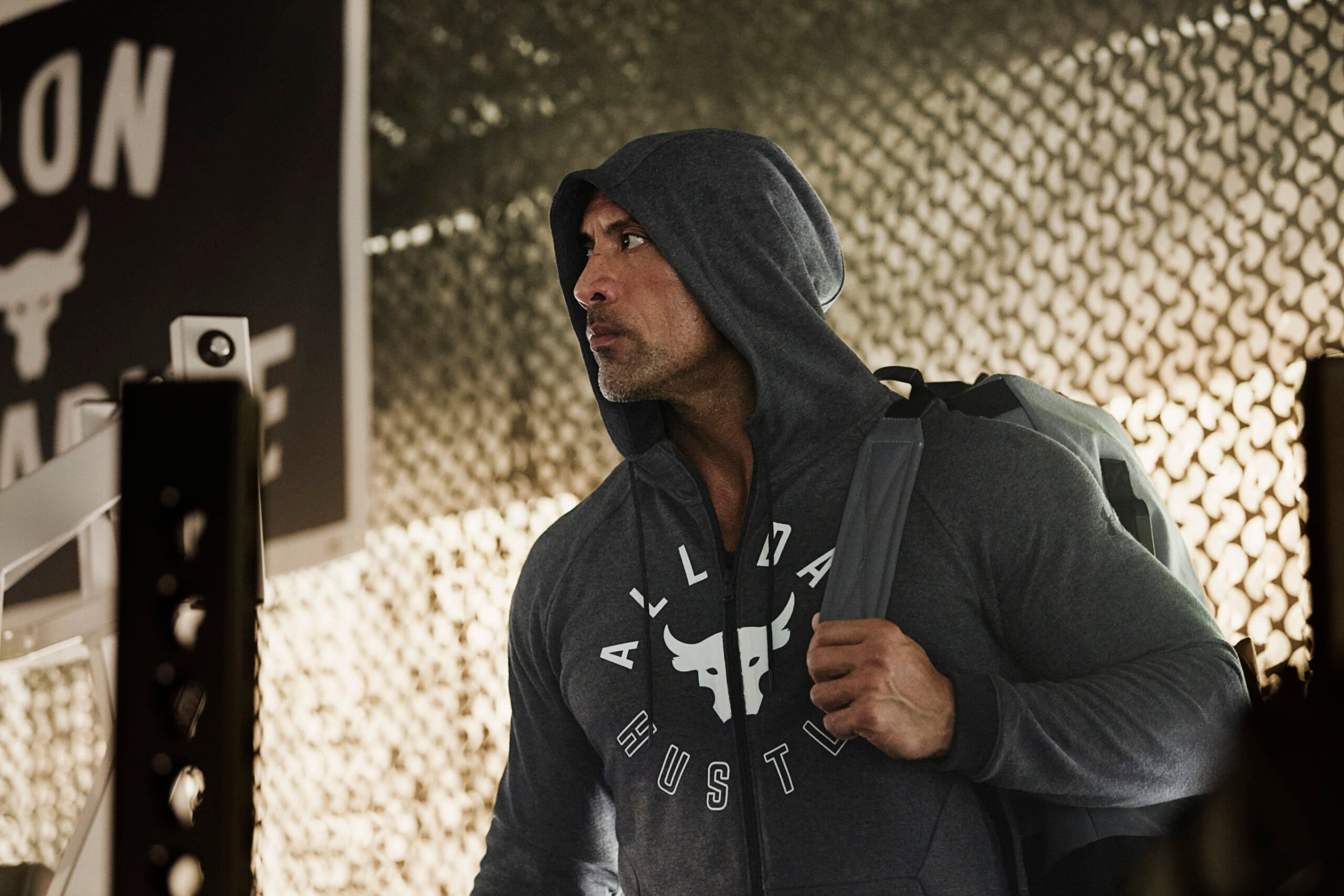 As if he's not already busy enough raking in a cool $124 million salary as the second highest paid actor in Hollywood, Dwayne "The Rock" Johnson has a handful of side gigs going on, like the tequila company he's been cooking up, and his style collab with Under Armour on a line of gym gear called–what else?– Project Rock.
The latest collection in the collaboration is called All Day Hustle, and as the name implies, is gear for your all day hustle so that you can get swole in style.
The collection features two new colors of the Project Rock 1 sneaker — one of Under Armour's best-selling shoes of all time — which sold out in 30 minutes when it first launched a few months ago. 
The kicks have reinforced heel support for stability while lifting and a snug top knit around the ankle for even more support, and comes in a sleek white and black ombre.
Another highlight of All Day Hustle is this rugged gym bag that comes in three  sizes – 30, 60, and 90 – 30 for a laid back grind, and 90 for "BEAST MODE."
And to complete the collection is a line of workout apparel, with hoodies, shirts, shorts, sweats, and beanies.
Check out All Day Hustle and the rest of Project Rock right here.