Grab The Bull By The Horns With The Rock's New Under Armour Sneakers
His sold-out kicks are back in eye-popping new colors.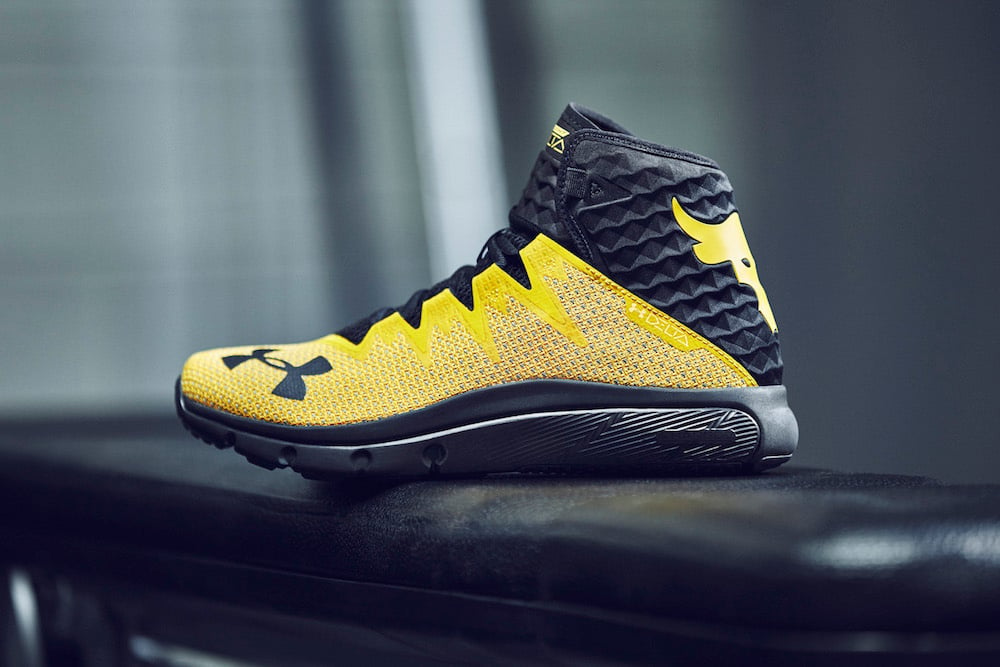 Dwayne "The Rock" Johnson continues to beef up his collaboration with Under Armour, dubbed the UA Project Rock Collection.
His instant classic sneakers that sold out last year, the UA x Project Rock Delta trainers, are back in three new colorways: gold/black, steel/black and white/black.
Yep, that bull motif on the back is not unlike the signature bovine tattoo The Rock sports on his arm.
The sneakers are designed to give you The Rock-level performance in the gym. They are made of breathable mesh fabric that is lightweight and durable and feature molded heel cups and a soft foam inside ankle collar for a snug fit.
The standout is its two-tier "Charged Cushioning" midsole, which is made of a soft layer of foam stacked on a denser layer of foam for both comfort and support.
The Rock has got more goods this time. These latest UA x Project Rock Delta trainers are part of his new "Build the Belief" collection, which feature gym staples like tank tops and sleeveless hoodies. 
https://www.instagram.com/p/BbIn4ViFKTh
Hopefully his threads will give you the support you need to keep on that gym grind. 
"We all want some change in our lives, maybe even greatness," Johnson told Men's Fitness. "But it's not easy. Sometimes we don't think we're good enough or sometimes life deals us a tough hand. But that's exactly why we grind."
"In the toughest moments in my life, I've stuck by a simple truth: when your back is up against the wall, the only way out, is to put the work in. Because when you put in the work, rep by rep, day by day, you build something in yourself," he added. "You build the belief that you can do more."
The UA x Project Rock Delta Men's Training Shoes are on sale for $140.00. Shop the rest of the collection on UnderArmour.com.