The World's First Underwater Villa Is Opening Later This Year
Sleep with the fishes… literally.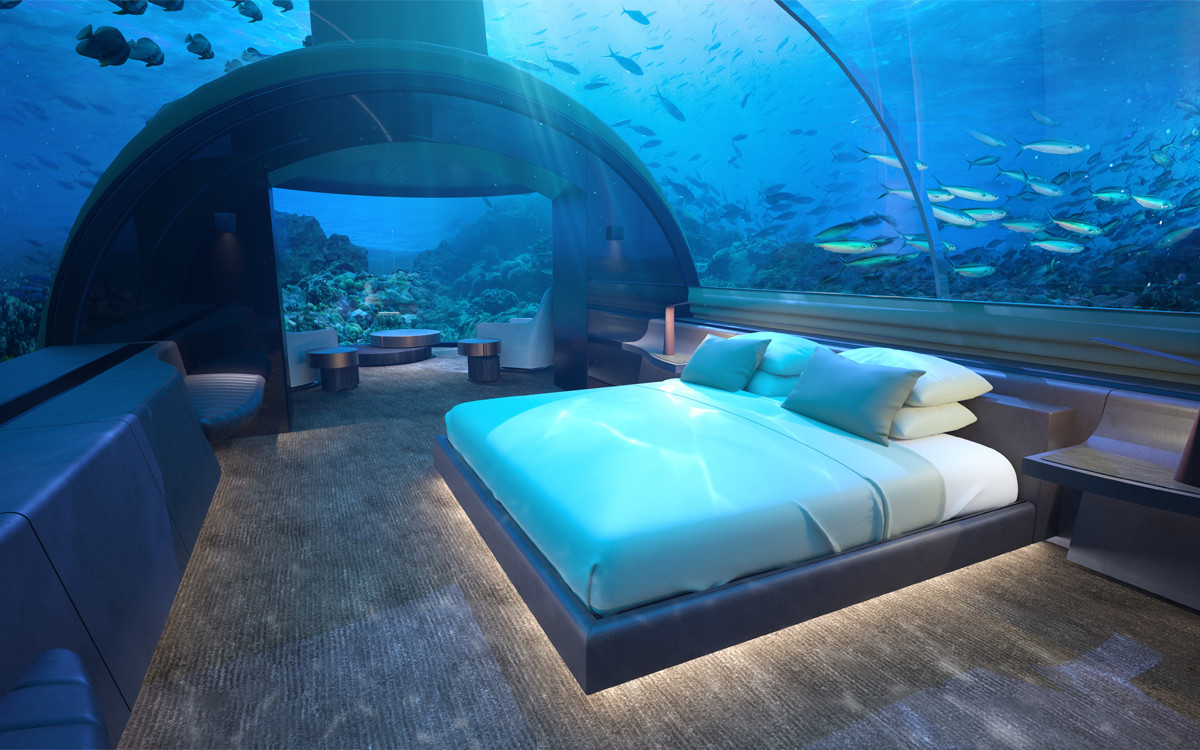 A luxury resort in the Maldives, already home to the world's first undersea restaurant, will soon blow that out of the water with an underwater villa.
Conrad Maldives Rangali Island just announced the veritable underwater swank tank will open later this year, in the fourth quarter of 2018, thanks to a $15 million investment. 
Dubbed the Muraka, which means "coral" in the Maldivian language Dhivehi, the villa will be able to host up the nine people at a time.
Guests can sleep with the fishes (literally) and spectate the gorgeous colors of the Indian Ocean. 
There are two stories, one above water. 
The underwater tier houses a bedroom and bathroom while the above ground area has two bedrooms, two bathrooms, a powder room, a living room, a kitchen, a bar, a dining area, a gym, butler's quarters and private security quarters.
There will also be a "relaxation deck" with its own private pool and sweeping views of sea.
There is still no official word on prices, but estimates put it at around $50,000 a night.
InsideHook reports that above-water villas are set for around $6,000 a night at the end of 2018, in case you don't manage to be one of the early bookers.