Check Out the New Vintage-Inspired Union x Air Jordan Style Collab
Retro street style gets a modern makeover.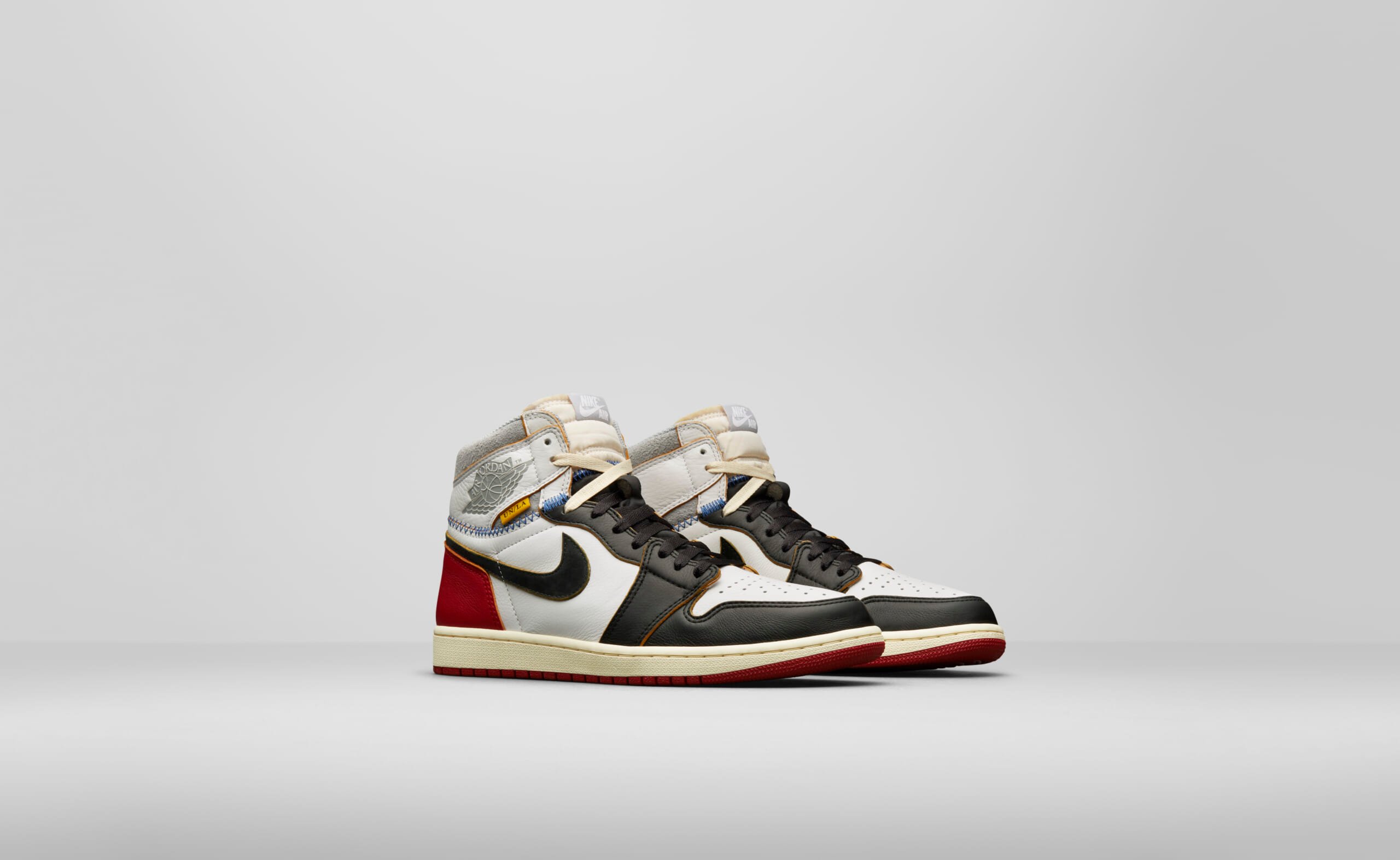 (Photo: Nike)
L.A. based streetwear brand Union has unveiled their hotly-awaited collaboration with Jordan Brand for a capsule collection inspired by vintage '80s and '90s style.
The collection features two colorways of the Union x Air Jordan 1, which has the silhouette of the classic Air Jordan 1 Retro High OG, and is inspired by a mashup of several of the model's original colorways.
The kicks also have noticeable stitch marks that "celebrates DYI culture and vintage hunting."
One of the sneakers is a black, white, and red colorway with gray detailing on the ankle, exposed blue stitching, and a yellow UN/LA flap.
The other has a blue and white upper, red and black ankle, exposed yellow stitching, and a yellow UN/LA flap.
And to give the shoes the vintage and worn feel, Union owner Chris Gibbs went for a soft leather upper and a suede ankle.
"We're referencing an era, late '80s early '90s," says Gibbs. "The Jordan stuff I wear now is like if I go to a vintage market and I find some really old stuff that's kind of patinaed or weathered in."
"To me, the vintage nature of it allows you to kind of wear it outside of its intended purpose."
Aside from the sneakers, the Union x Jordan collection has an apparel line with t-shirts, long-sleeve shirts, hoodies, shorts, and pants. 
Each piece in the collection is washed and distressed to really make them look vintage, and the fit is period-specific as well — with the drapier fit of the late 1980s.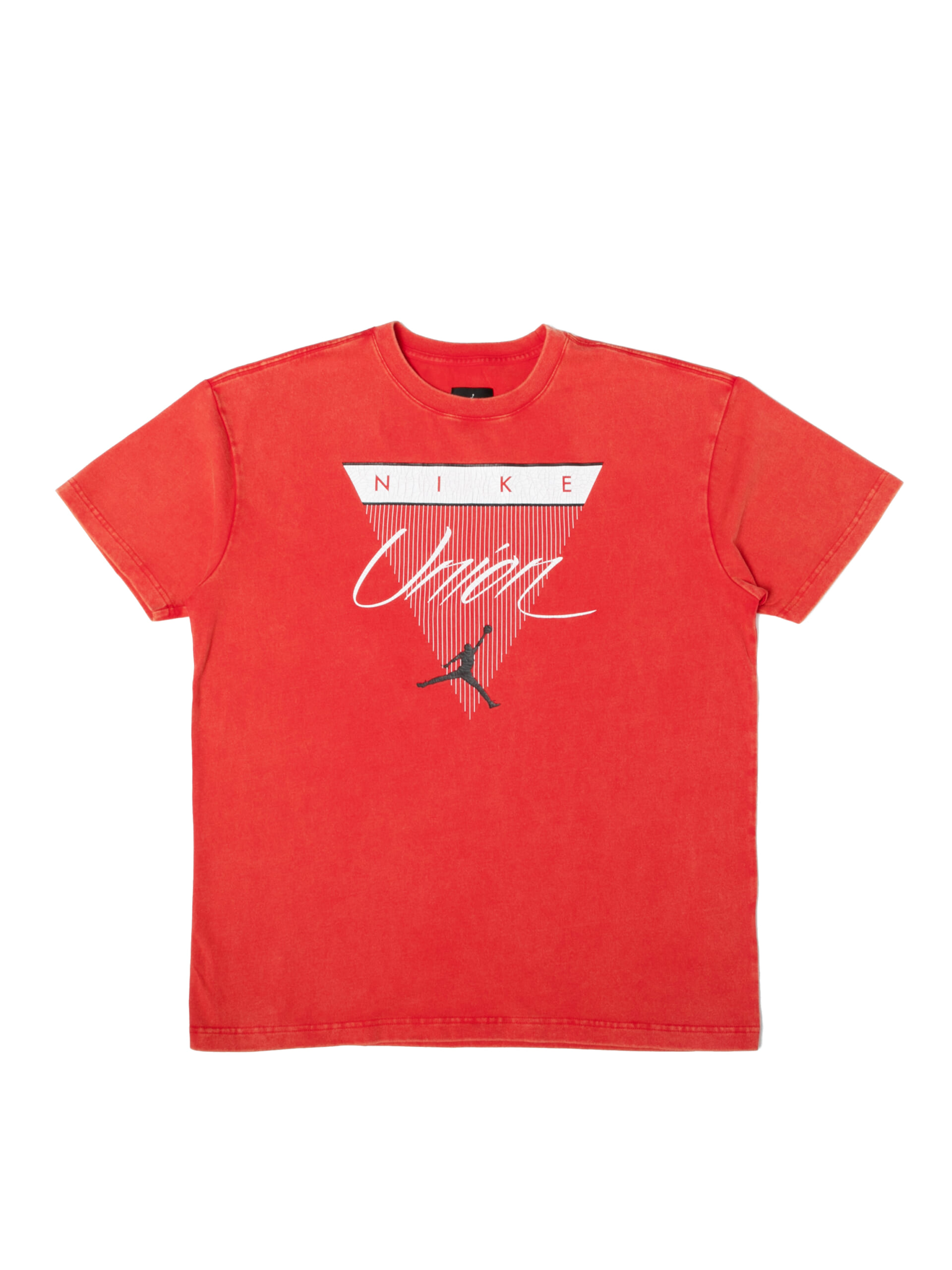 The Union x Jordan collection drops November 17th.