Vans And Engineered Garments Mix Up Iconic Sneakers With New Collaboration
Vans teams up with the Japanese fashion brand to offer fresh takes on the classic Vans Era.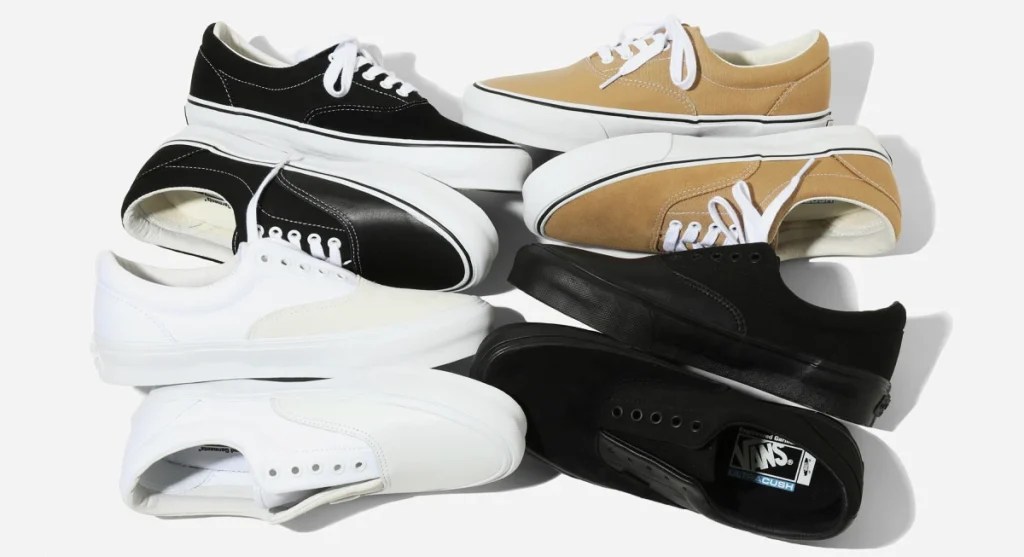 It's hard to go wrong with the classics, but the ideal thing about iconic menswear staples — sneakers included — is the blank canvas they tend to provide. Take the low-cut lace-up Vans Era Sneakers, which has now been done up in a subtle series of mismatched materials in the new Vans x Engineered Garments capsule.
The set of four sneakers is currently sold out at Nepenthes, but an international release is on the way on April 16th — mark your calendars accordingly. Better still is the fact that these shoes should be prove highly affordable: The first release through Nepenthes only set sneakerheads back about $125 a pair.
Vans has quite the knack for finding the right partners to deliver fresh collaborative sneakers, including Noah, and past partnerships between EG and Vans have updated Vans slip-ons and the classic Vans Sk8-Hi.
The iconic Japanese fashion brand has also delivered other modern updates to time-honored styles, including last year's Engineered Garments x Sebago capsule.
The latest offering from Vans and Engineered Garments is subtle on the surface, but carries forward Engineered Garments' history of trademark asymmetrical stylings, especially in its outerwear.
Here, that means four pairs of mixed-media sneakers, blending leather, suede and canvas in different mash-ups.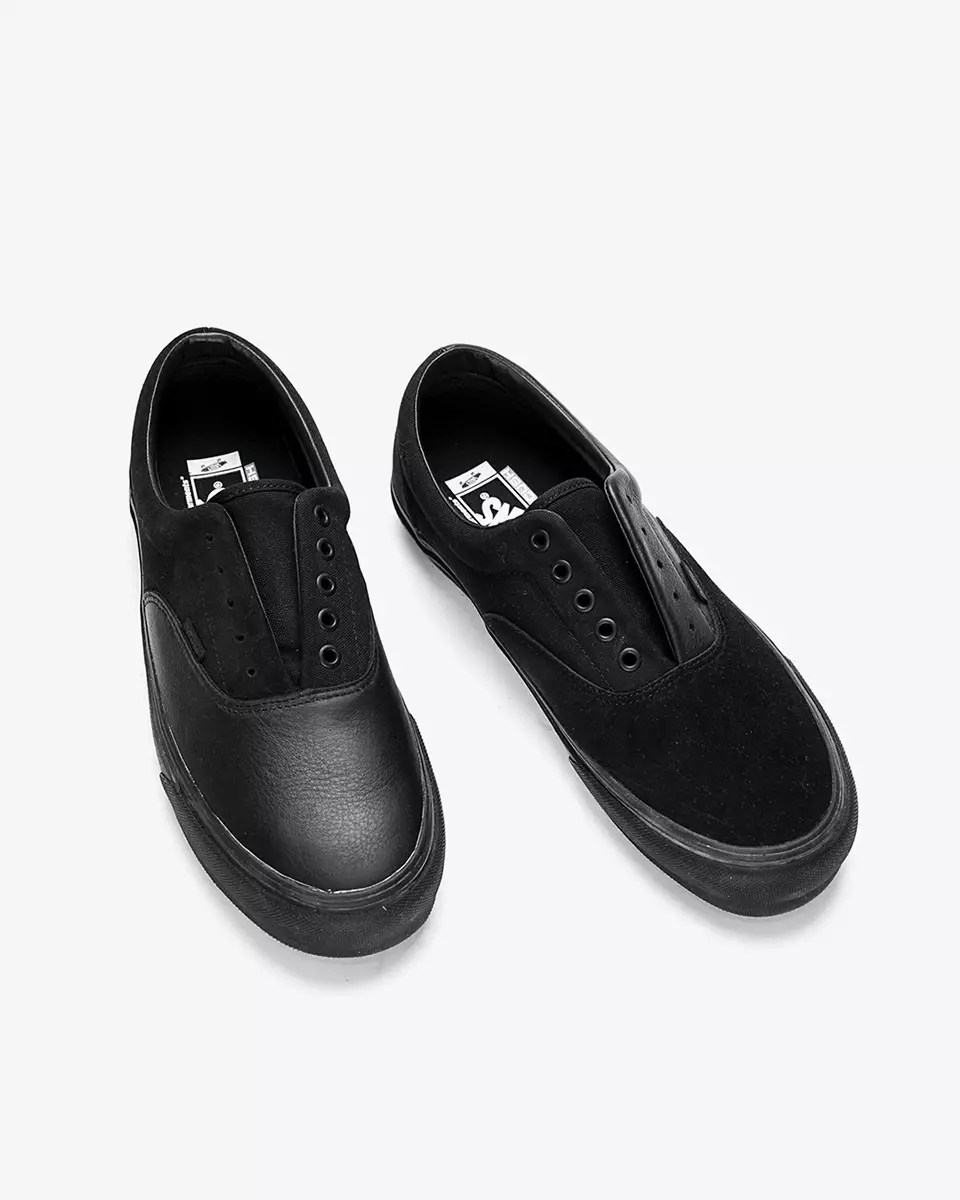 The effect is simple enough on the surface, but tends to yield some interesting results the more you look closely at each pair — and it's the small details of an outfit that really end up making the difference, too.
Look again and you'll also see that Vans x Engineered Garments' latest collab features only one set of eyelets (the laces are threaded through an opening on the other side of the upper).
It's yet another visually interesting, asymmetrical touch that solidifies this latest sneaker drop as one to watch.
Like we said, you'll have to keep a weather eye out on April 16th to snap up one of the most affordable, coolest sneaker collaborations of the moment: They won't be back in stock for long.
If you do manage to score a pair, they'll overtake your more trusty, classic Vans as a fresh, modern alternative for spring and summer sneaker weather.