Vans 'Super ComfyCush' Sneakers Have Double Outsole For Maximum Comfort
Double your pleasure.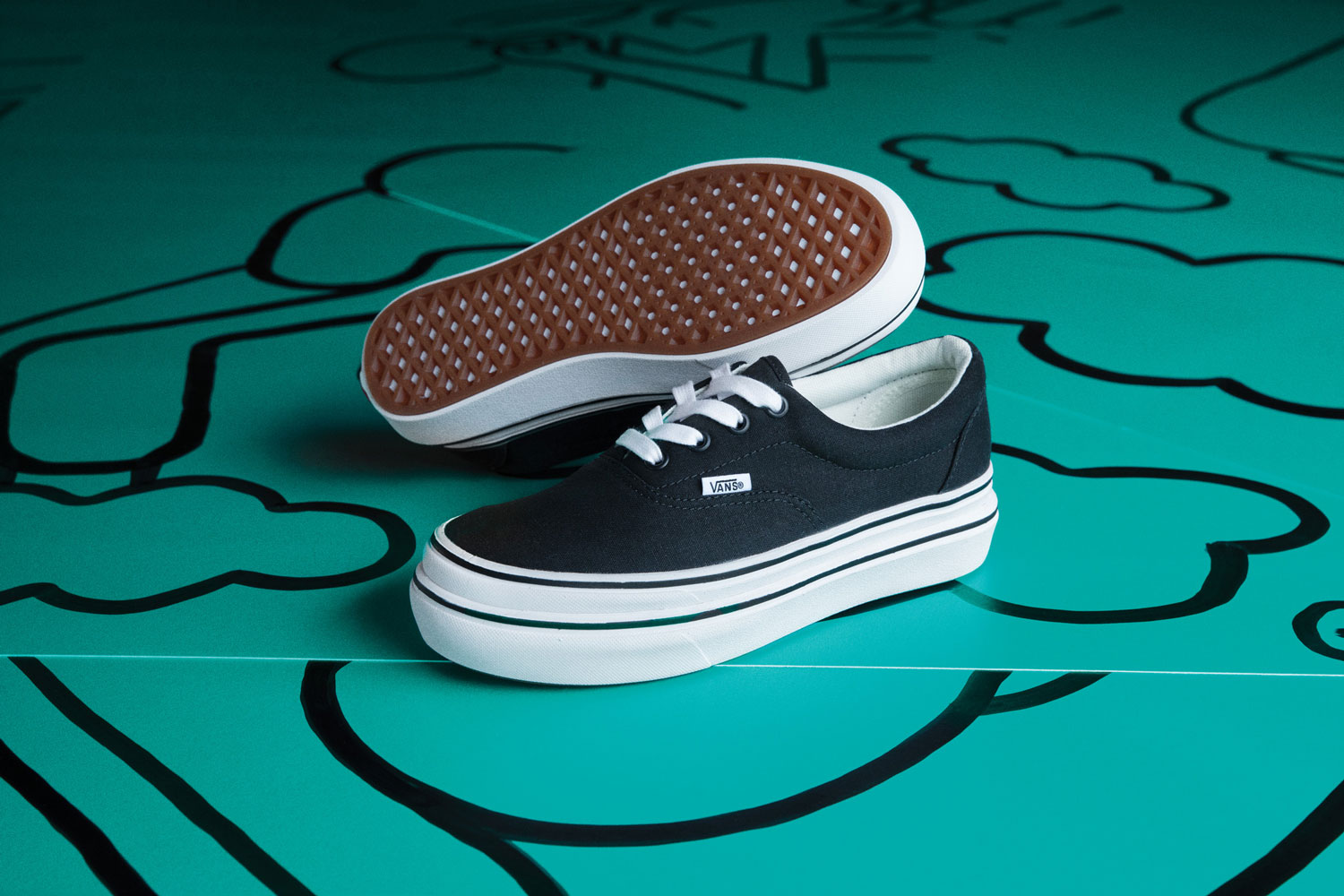 Vans
With apologies to Vans' iconic checkerboard Slip-Ons, the Vans Era is perhaps the venerable SoCal shoe brand's most indispensable product. First introduced back in 1976 as the Vans #95, these beloved minimalist sneakers were famously worn by skateboarding "Z-Boys" Tony Alva and Stacy Peralta, and went on to become an enduring emblem of casual cool. 
But the original Core Classic version wasn't always the most comfortable sneaker for daily wear, so when Vans mercifully introduced its ComfyCush line in 2019, which took the brand's classic designs and re-engineered them for maximum comfort, you wondered what took them so long. 
ComfyCush versions of Eras, Old Skools, Slip-Ons, Sk8-His, Authentics and Zushi SFs were upgraded with cushioned foam midsoles, padded insoles with added arch support, and one-piece interiors, making the shoes significantly more comfortable at just $10 more per pair. 
Now Vans is doubling down on the ComfyCush with the "Super ComfyCush" Era, which comes with a double outsole that that evokes a kind of platform shoe/club kid-style ethos that wouldn't look out of place at a '90s rave.
The ultra-cushioned new shoes feature a canvas upper and co-molded construction of foam and rubber for maximum comfort and grip, along with one-piece interior tongue stabilization and improved arch support.
Vans partnered with artist Geoff McFetridge for the double-decker kicks, featuring his artwork alongside the newly-enhanced Eras. "Comfort is the reward of creativity," McFetridge said in a statement. "The comfort isn't the process; the process is uncomfortable. Comfort is the reward of taking on challenges. If it was nice the whole time, I'm so suspicious of that."
The latest ComfyCush Era Vans are available now at Vans.com/comfycush.