This Vintage-Inspired Swedish Chronograph Was Designed By a Classic Car Collector
Speed demon.
Nezumi Studios
If there's one thing we've seen in the watch world of late, it's that cool timepieces can come from anywhere—gone are the days when it was go Swiss or go home. We recently filled you in on a vintage-inspired ticker from Texas, and now we're obsessing over an even cooler chronograph from Nezumi Studios in Stockholm. Called the Corbeau, it's designed by vintage Porsche and watch collector David Campo Cárdenes.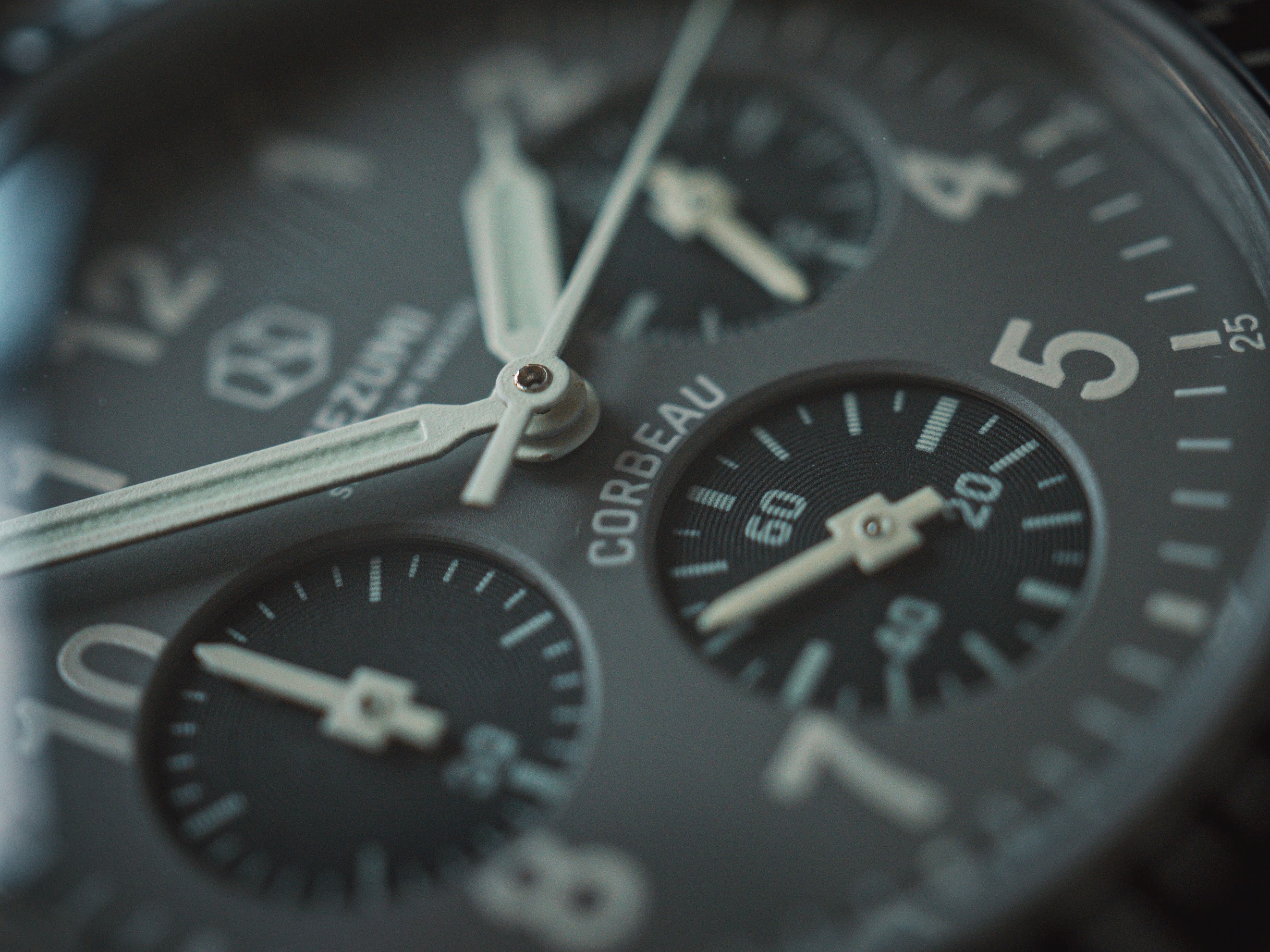 A combination of a classic dive watch and military-issue aviation chronograph, Cárdenes tells us the Corbeau was also inspired by the iconic PVD Porsche Design watches of the 1970s and the highly-prized Lemania "Viggen" pieces issued to Swedish Air Force pilots. It features a unidirectional rotating bezel with three sub-dials—24-hour, active seconds and 60-minute counter—and a double domed genuine sapphire crystal with anti-reflective coating on the inside.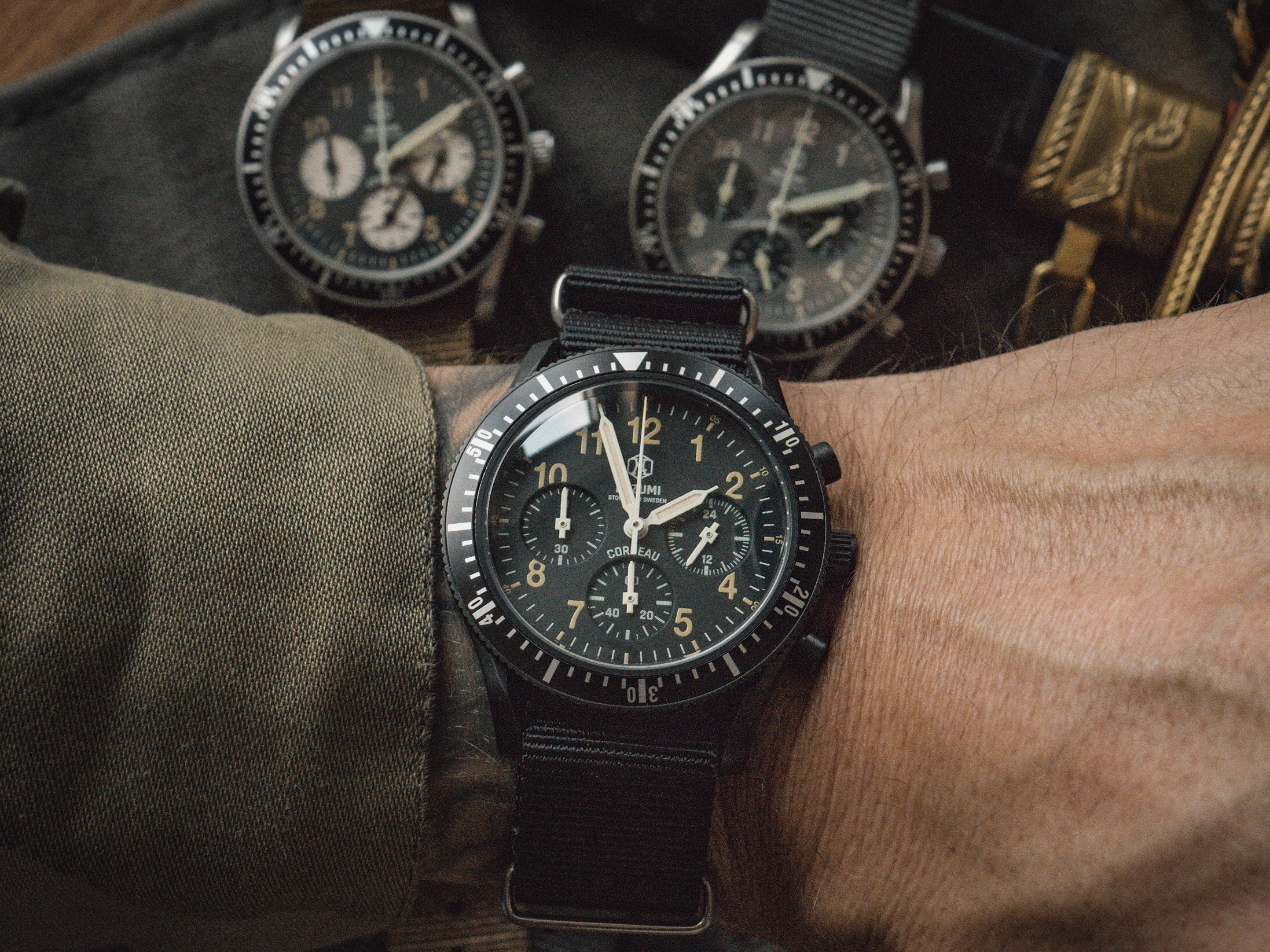 Designed to be worn on a nylon NATO strap, the 40mm timepiece equipped with a Seiko-made movement looks equally amazing, a bit dressier, on leather. And there are three different versions to choose from: a vintage black dial with off-white sub-dials; a grey dial with black sub-dials; and a vintage black dial with black sub-dials. And don't worry if you can't decide – at about $350 apiece you can easily afford more than one, with the added benefit of a full two-year warranty.
Even the box it comes in, partly inspired by vintage Heuer packaging, has a classic retro vibe. The net effect evokes all of Cárdenes' passions, from selvedge denim and classic vinyl to 1960s Porsche 911s. It's easy toone of his heroes, Paul Newman while wearing this watch or one of Cárdenes' other designs like the Voiture, while driving his race car.