Inside The Virgin Galactic Spaceport That Will Send Travelers Into Outer Space
Space tourism just got its first fully functional "spaceport."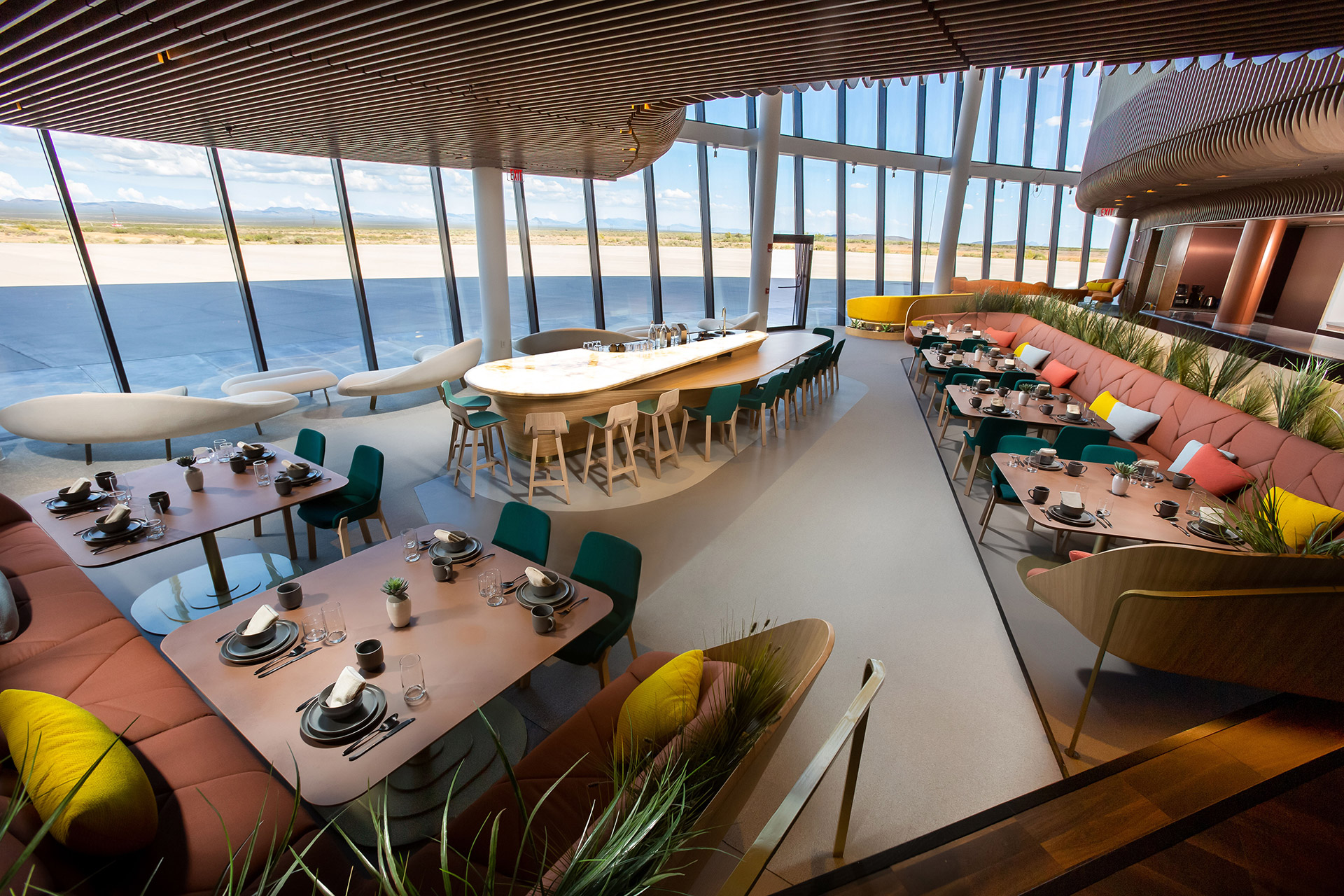 (Photo: Virgin Galactic)
Virgin Galactic's Gateway to Space building is the world's first commercial spaceport, and just declared itself operationally functional in preparation for the first commercial trips to outer space.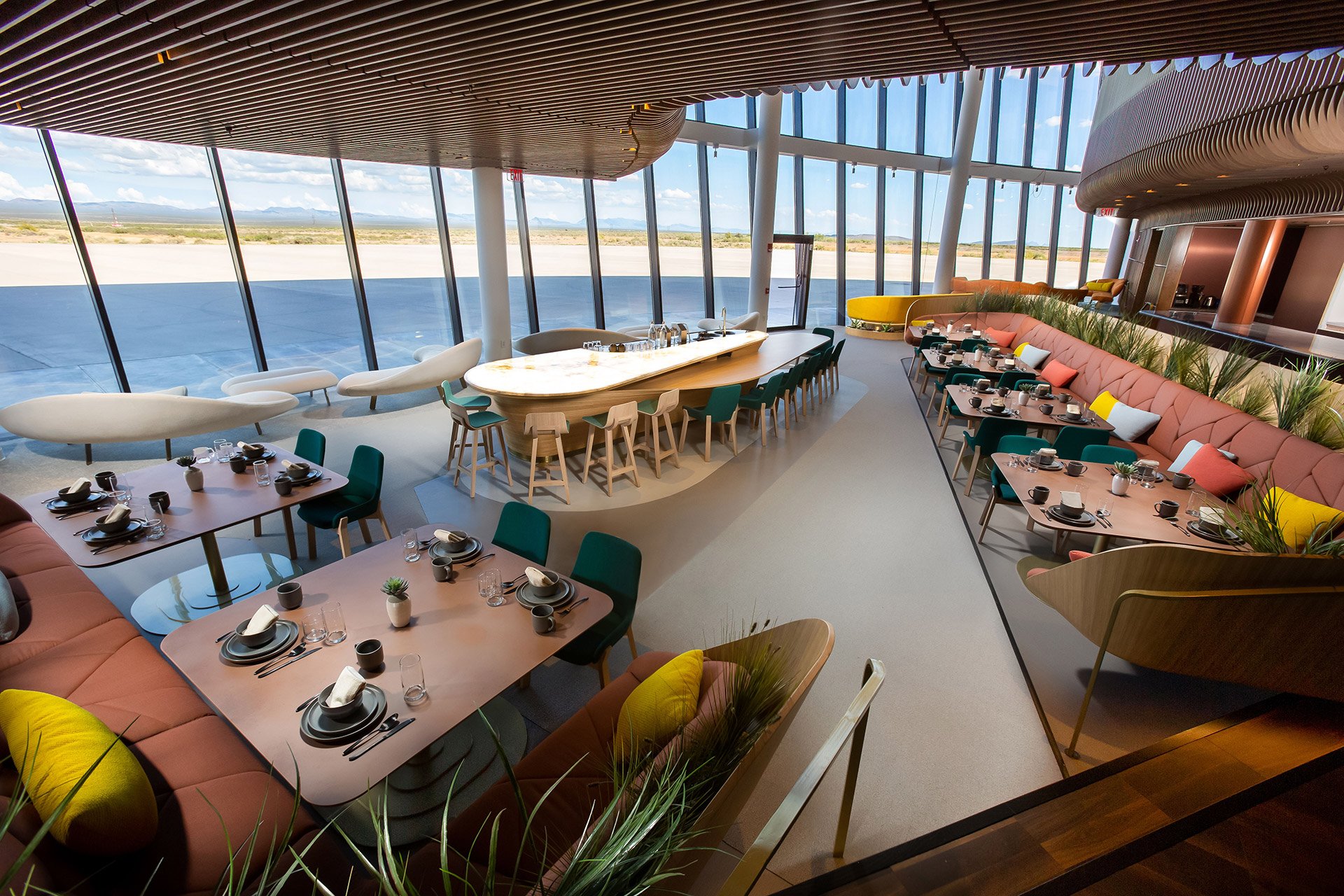 The 670,000 square-foot spaceport is part of Virgin Galactic's Spaceport America, and is located about 55 miles northeast of Las Cruces, New Mexico, and is mission control, a vehicle hangar, training hub, and the departure/arrival lounge for the wealthy folk jetting off to space on Virgin Galactic's SpaceShipTwo suborbital spacecraft.
The first floor is named Gaia (meaning "Mother Earth" in Greek) and has luxe lounges and cafes to chill out in and have a drink while waiting for your flight.
The second level is named Cirrus and has operational spaces including mission control and a briefing center. 
"The problem with history is that you don't really [comprehend] it while it's happening, but here we are and it's happening—the launch of commercial space flights," Virgin Galactic's CEO George Whitesides said.
Customers flying to space will have three days of training before blasting off to learn how to move around in microgravity, and will stay in the Hotel Encanto de Las Cruces during training before going to outer space on the fourth day.
So far, over 600 people from 60 countries have already splashed out $250,000 for the 90-minute journey to space, but there are no flights to space scheduled yet and Virgin has stopped taking reservations until commercial flights begin.