Where To Stay, Play And Indulge In Asbury Park
New hotels, a pinball museum, live music and tasty boardwalk eats are among the highlights of this fun-filled seaside city.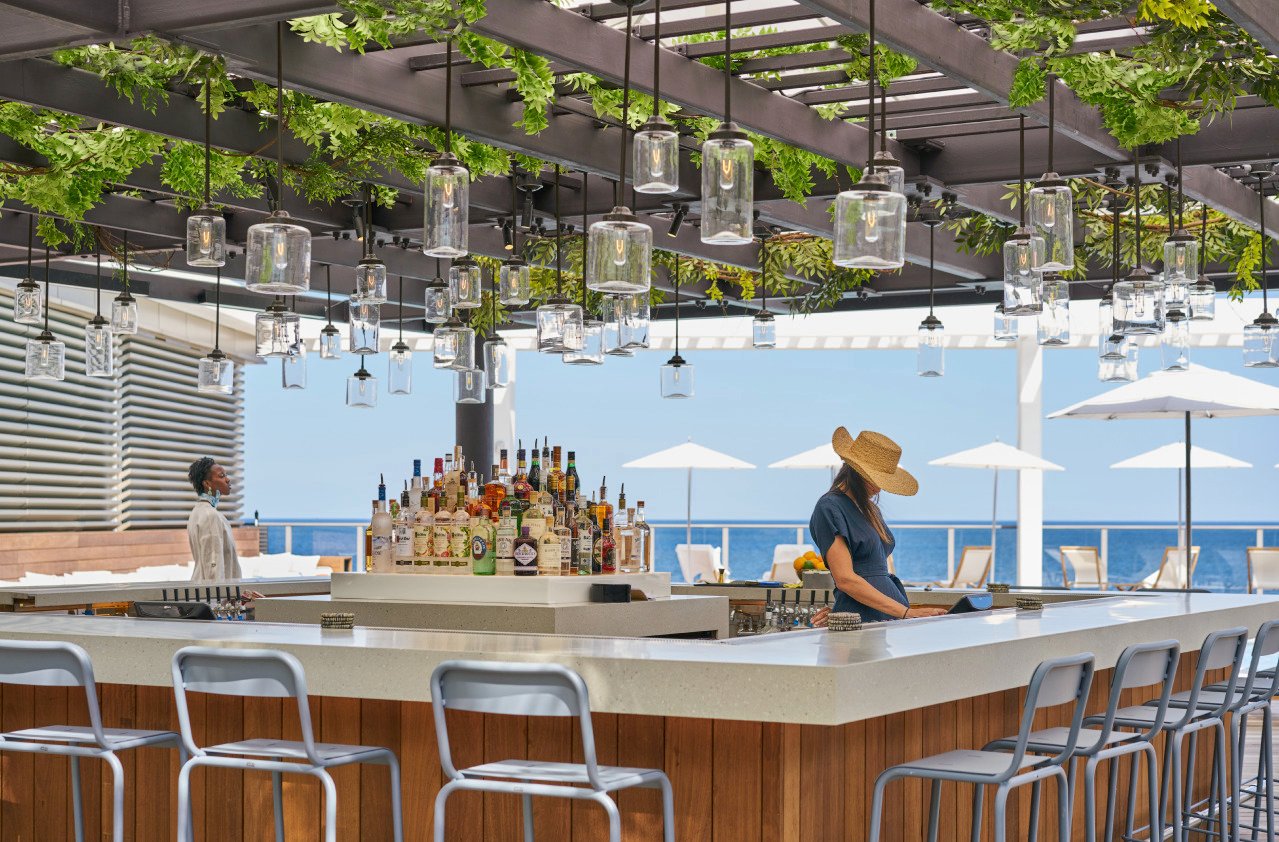 Nikolas Koenig
Asbury Park, the once-gritty New Jersey shore town, has lately been drawing throngs of tourists lured by an ocean's worth of buzz about this beach-and-boardwalk getaway. Bruce Springsteen, who famously got his start playing at the Stone Pony rock club and named his 1973 debut album Greetings From Asbury Park, has long been this seaside city's most famous booster. But thanks to a recent spate of luxury hotel openings, Asbury Park is becoming a favorite of funseekers who can get there in less than two hours from New York or Philadelphia. 
Here's where to stay, play and indulge during a weekend in Asbury Park:
What To Do:
Channel your inner pinball wizard at Silverball Museum Arcade, a mind-boggling collection of more than 300 vintage pinball machines, where a cacophony of flashing bulbs, mechanical bells and retro artwork awaits. A $12.50 pass gets you unlimited plays for an hour working the flippers of games from the 1930s onward, though 1970s-era classics featuring Evel Knievel, KISS and Willy Wonka are particularly well-represented. Every machine is adorned with a museum-style label explaining its exact provenance with enjoyably geeky specificity. There's also plenty of old-school video arcade games, plus air hockey, foosball, Skee-Ball and a snack bar.
If you're looking for a slightly more athletic activity, bowl some frames at the newly-reopened Asbury Lanes, a smartly-designed spot that doubles as a diner and live music venue, or play mini-golf at Asbury 18. It goes without saying that you'll be strolling the relatively short Asbury Park boardwalk, which features a well-curated strip of food stands, bars and shops, but no piers or amusement rides. The boardwalk boasts some eye-catching artwork, including a beachfront promenade splashed with lively murals and street artist HOTTEA's striking installation "One Last Moment Under the Sky." It's created from hundreds of strands of yarn dangling from the ceiling of the Casino Building, a 1929 Beaux Arts-style structure designed by architect Whitney Warren and Charles Wetmore, who worked on New York City's Grand Central Terminal. 
https://vimeo.com/340742719″ tml-render-layout="inline
Walk under this Instagram-worthy creation toward Ocean Grove, a quiet enclave lined with stately Victorian houses that features a long pier overlooking the beach. And don't forget to check out the concert calendars at the Stone Pony or Paramount Theater to see what live acts are playing during your stay.
Where To Eat and Drink:
https://www.instagram.com/p/BzdxixMg68G
Grab a slice of tomato pie, a saucy Jersey-style pizza with a circular swirl of marinara that starts in the middle and works its way to the crust, at Maruca's of Asbury Park, a spin-off of the popular Seaside Heights stand. Other standout boardwalk eats include Ralph's Italian Ice, which serves ice cream, traditional Italian water ice and a smoother, dairy-based crème ice, in a dizzying array of flavors; Mogo Korean Fusion Tacos, served out of a refurbished shipping container; and the decadently-topped beef franks at Tower Dogs. Get lubricated at the laid-back Asbury Park Yacht Club or the adjoining Langosta Lounge, which specializes in stiff frozen cocktails. 
https://www.instagram.com/p/B09CSdtgPvC
Beyond the boardwalk, head to Wonder Bar, an old-school tavern that has live music, cornhole games, and a dog-friendly "Yappy Hour." For dinner, walk to Asbury's upscale Cookman Avenue, where you can gobble gourmet pizzas at Talulah's (try the honey-and-pepperoni Beekeeper's Lament or the mascarpone, fennel sausage and broccoli rabe-topped The Old Country) or a fine pimento cheeseburger at Modine, a Low Country-meets-Jersey eatery in a sprawling former bank space. Stop by the Anthony Bourdain-approved Frank's Deli for a pork roll, egg and cheese or an overstuffed Italian hoagie.
Where To Stay:
The newly-opened Asbury Ocean Club, a luxury hotel and residential building just steps from the boardwalk, is an ideal perch from which to experience this vibrant seaside mecca. The entire hotel is located on the fourth floor, and its serene, South Beach-style pool scene offers sweeping ocean views and a relaxing respite from the more crowded beach below. The Anda Andrei-designed property's living room-style lobby is flanked by Zen-like dune gardens that exude tranquility, while the guest rooms are equipped with comfy, custom Simmons beds, rain showers and spacious balconies.
https://www.instagram.com/p/B06QPm3At5U
The hotel also offers luxe wellness amenities like yoga and pilates classes, guided shoreline runs, aromatherapy and in-room massages, and the artfully decorated lobby transforms into a mellow cocktail bar at night complete with a piano player. If the Ocean Club is all booked up, try to check into its funkier sister property, The Asbury Hotel, which is right down the street and also operated by Salt Hotels. Or if you don't mind being removed from all the Asbury Park action, the new, beachfront Wave Resort in Long Branch is just a 15-minute drive away.
https://www.instagram.com/p/B0tIudcHU4d