These Badass Watches Are Made From Actual Whiskey Barrels
Wear your love of whiskey on your wrist.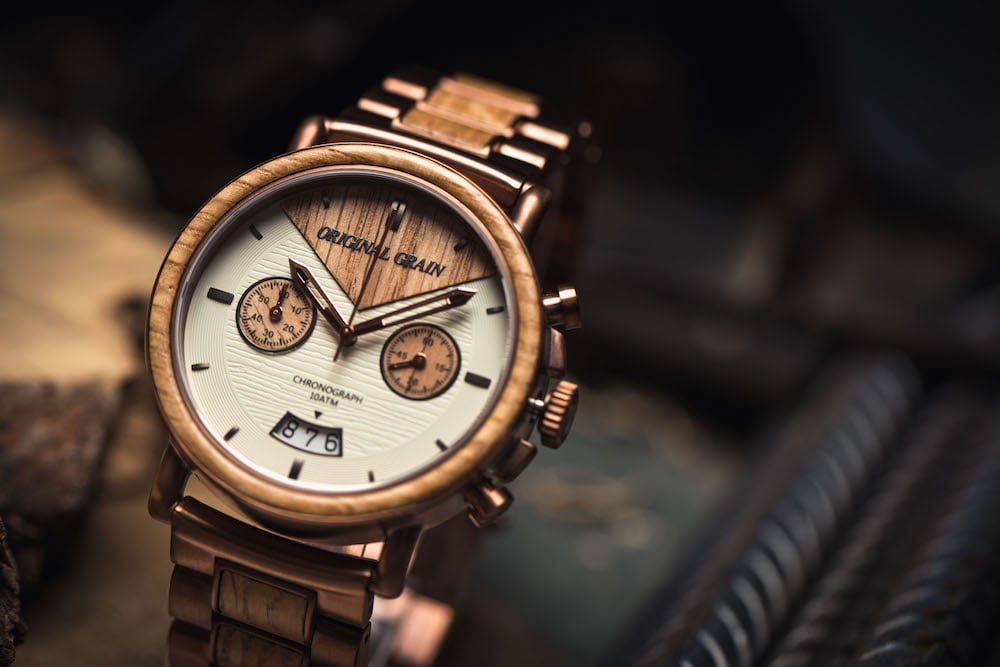 Watch snobs and whiskey connoisseurs alike might wanna rock the latest wrist candy from Original Grain, a watchmaker that crafts timepieces from natural hardwood and stainless steel.
This time, they're building them in repurposed wood from whiskey barrels—a boozy gimmick we haven't seen before. But boasting Japanese Quartz movements and water resistant casing, they're the quality we've come to expect from top watchmakers.
You can buy all these buzzy offerings from the brand's Barrel Collection and check out the most intoxicating below.
Available in either a 47mm or 42mm case, this is made with reclaimed American Oak whiskey barrel wood and brushed espresso stainless steel.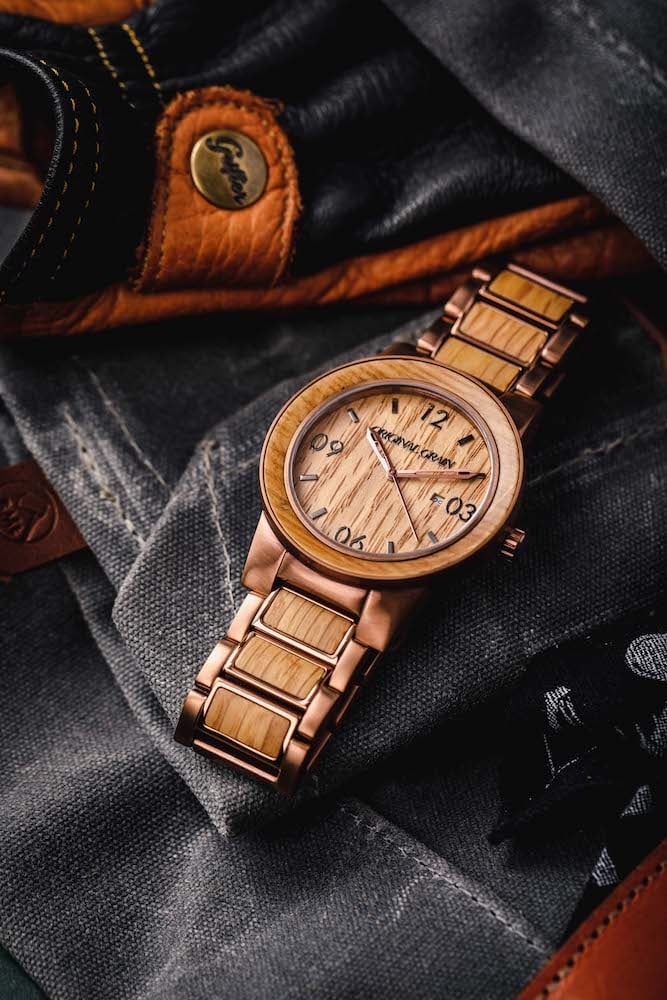 Also available in either 47mm or 42mm, it's made in sapele barrel wood and matte black stainless steel for a darker appeal.
The baddest (and priciest) of the bunch is the Whiskey Chrono, made from reclaimed American Oak from bourbon barrels and bolstered in espresso stainless steel. This chronograph also boasts a 60 second stopwatch and one hour timer.