The Wildest Looks from the 2019 Met Gala
Check out the hottest and most outrageous outfits from the craziest fashion party of the year.
(Photo: Getty)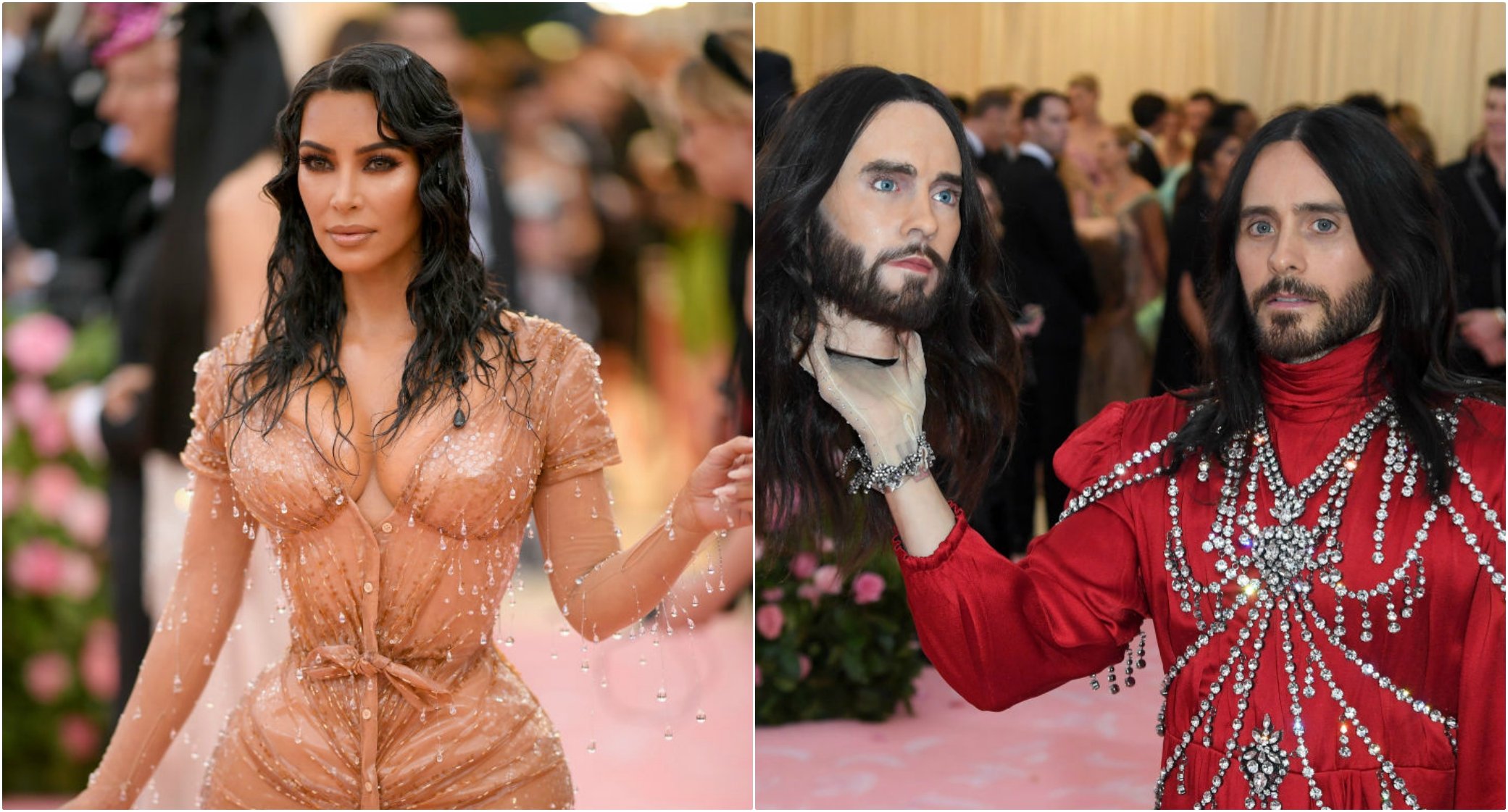 The annual Met Gala is always a spectacle of wild outfits, and this year's event themed "Camp: Notes on Fashion" was no exception.  Below, check out 10 of the hottest and most WTF-worthy outfits from the star-studded 2019 Met Gala in New York City.
Katy Perry
First she showed up as a human chandelier….
…and later changed into a hamburger costume, because why wouldn't she.
While she was putting on her buns in the bathroom, J.Lo super casually walked past her and didn't even bat an eye.
https://twitter.com/suddenlyistan/status/1125630359905783808
Hailey Bieber
The newlywed and former Maxim cover girl looked stunning in a fitted pink backless gown. 
Kim Kardashian
The OG Kardashian came through drippin' with a skintight water droplet dress — and somehow got her waist that tiny.
Her second outfit was equally tight, revealing, and head-turning, and even included a silver tinsel wig.
https://www.instagram.com/p/BxKgIrlHQ8q
Lady Gaga
In true Gaga fashion, the singer went through not one, not two, but four flamboyant outfit changes in 15 minutes on the pink carpet.
https://twitter.com/TomyKMonster/status/1125611545071742977
Kendall and Kylie Jenner
The highest paid supermodel and world's youngest billionaire were twinning in candy colored feather gowns.
But the looks seemed a little familiar to the internet:
Jared Leto
Jared Leto made headlines (pun) when he showed up holding his own head. 
There's nothing else to say about this.
Emily Ratajkowski
Another nice break from the outrageous outfits was Emrata's very revealing getup that made her look like a sexy fairy.
https://www.instagram.com/p/BxJC3DPAaNO
Cardi B
The rapper decked herself out in a fluffy red duvet with silky feather trim. 
Ezra Miller
All eyes were on The Flash star Ezra Miller and his seven eyeballs, in what can safely be called the trippiest outfit of the night. He even accessorized the look with a mask of his own face.
https://twitter.com/devotedtoezra/status/1125556115306090496
Harry Styles
The pop singer channeled a pirate grandma with his sheer lacy top, single earring, and shiny black heels. You do you, Harry.