Save Face With 15 Skincare Essentials
Keep your mug looking right with these face-saving products.
(Photo: Every Man Jack/Baxter of California/Olivina)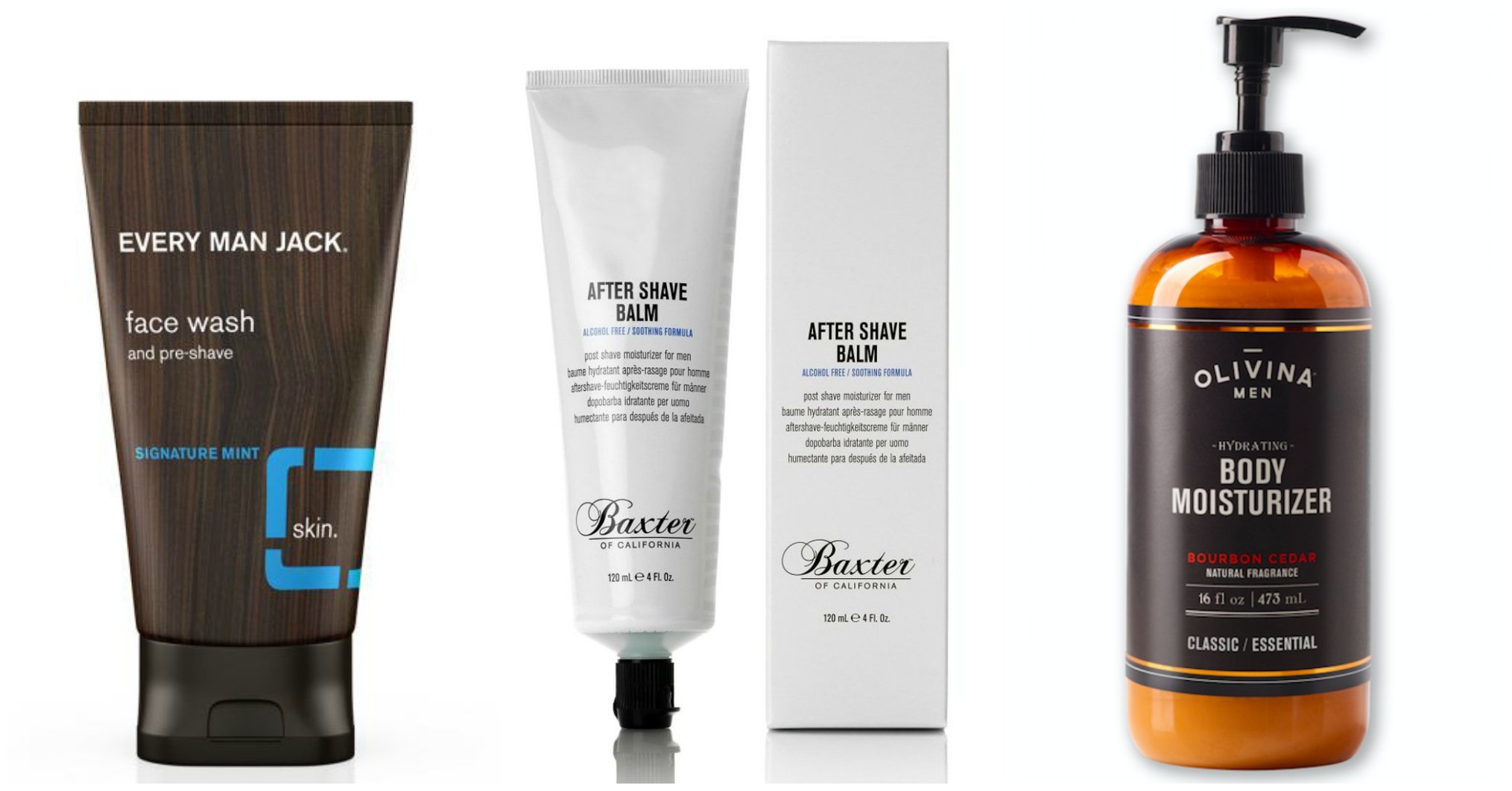 Cold weather may be tough on your skin, but that doesn't mean you have to take it lying down. Here's 15 of the best face washes, creams, balms, and other skincare products to help you face winter head-on.
1. EiR NYC Face Rescue
Dry, cold winter air is rough on your face, but this restorative oil has ingredients like elderflower and jojoba oil to moisturize and repair damage.
2. Every Man Jack Mint Face Wash
Coconut-based and minty fresh, this gentle face wash won't dry out sensitive winter skin.
3. Kiehl's Ultra Facial Cream
This face cream is the number one product at Kiehl's and for good reason. Formulated with Squalane to replenish skin, Glacial Glycoprotein Extract for deep hydration, and Imperata Cylindrica, it'll leave your face softer and smoother than ever.
4. Clinique for Men Face Scrub
Slough off dead skin cells, clean pores, and banish dryness with this smoothing scrub.
5. Baxter of California After Shave Balm
Obviously, a good alcohol-free aftershave is a must, especially in the winter when the cold air makes already sensitive post-shave skin even more sensitive.
6. Jack Black Intense Therapy Lip Balm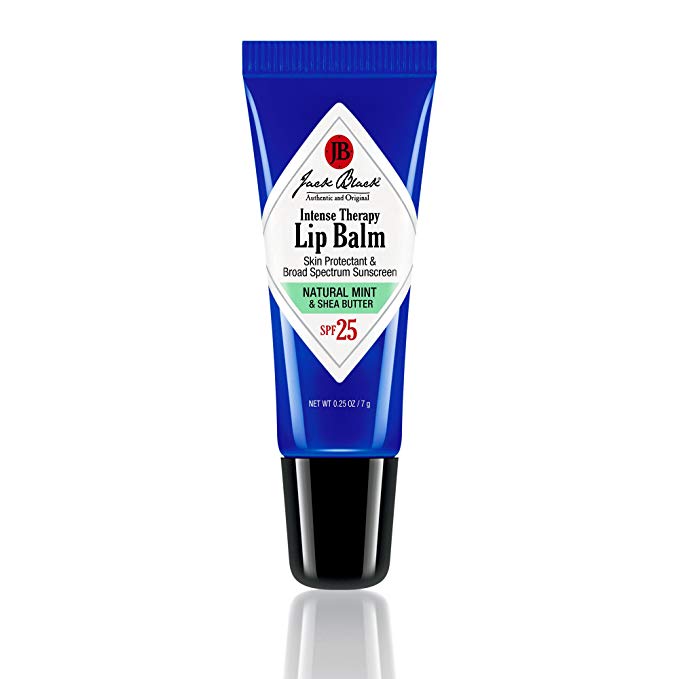 Chapped lips? No thanks. This handy little balm will keep your kisser in tip-top shape.
7. Kiehl's Midnight Recovery Concentrate
Some swear this little bottle is a miracle: essential oils and botanicals combat dryness by actually getting absorbed into your skin instead of just sitting on it.
8. EiR NYC Hydration Hero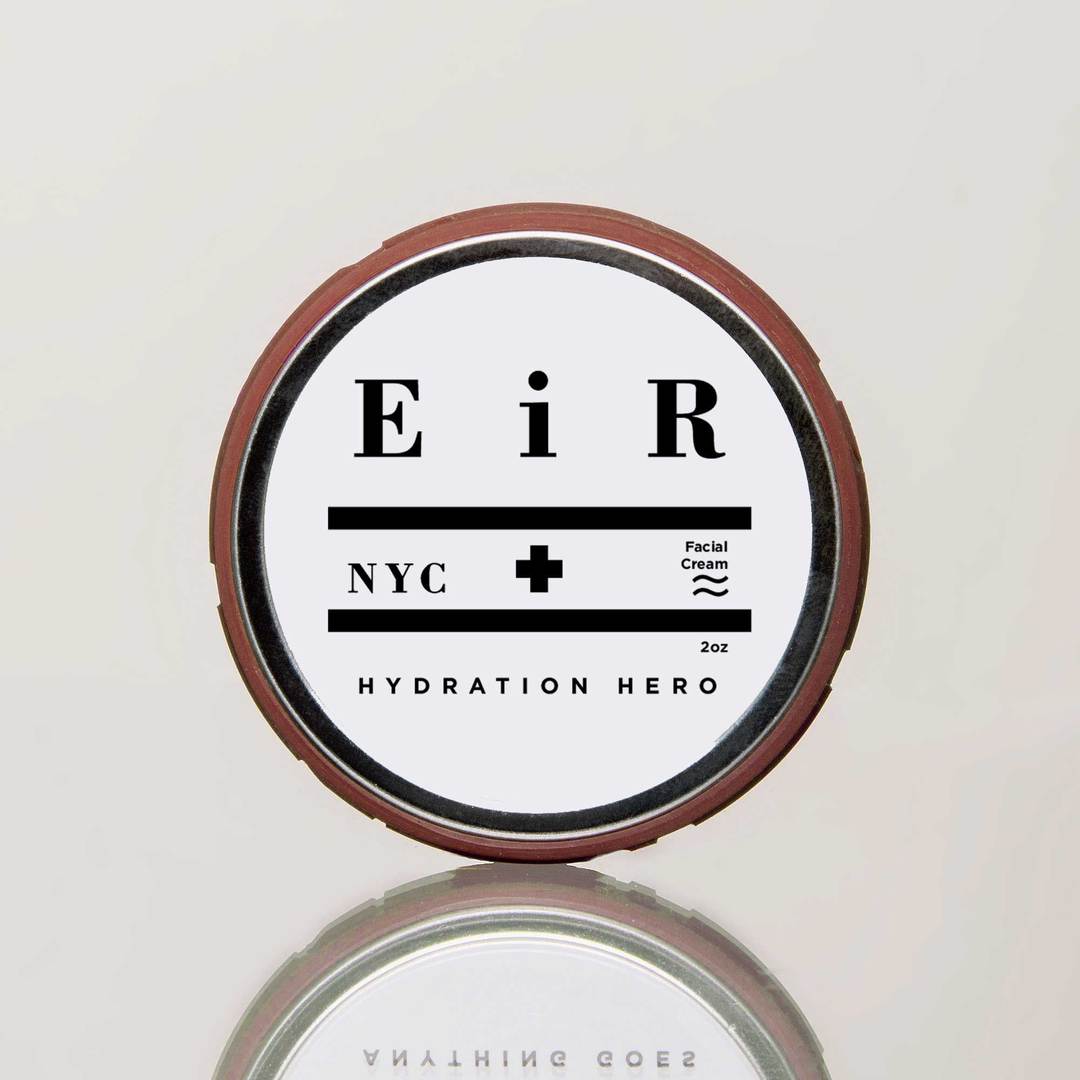 This face cream has vitamin-rich ingredients like shea butter and rosemary extract to rehydrate and diminish spots and scars.
9. Le Labo Beard Oil
Sunflower, grapeseed, and jojoba oils moisturize, nourish, and tame frizz and flyaways for a smooth and soft beard or mustache.
10. Baxter of California Sulfate-Free Face Wash
Listen, scrubbing your face with your body wash or shampoo won't do your mug any good. Instead, use this face wash that won't dry you out.
11. Olivina Men Bourbon Cedar Moisturizer
A moisturizer that smells like bourbon and cedar has to be good. This lightweight olive oil-based lotion will hydrate your skin and make you smell damn good.
12. Aesop Elemental Facial Barrier Cream
As the name implies, this ultra-rich cream protects your face from the elements, with ingredients like Copper PCA (which rebuilds new collagen and elastin), Bisabolol, and Ginger Root.
13. Zirh Restore Herbal Under Eye Cream
The area around your eyes is thin and sensitive, meaning it can get dry real quick. Lock in moisture with this herbal cream.
14. Charlotte's Web Hemp Infused Balm
Though this CBD balm isn't technically produced to use on your face, a small dollop on super dry spots offers soothing relief with apricot kernel oil, oleic acid, linoleic acid, and hemp.
15. Visine Advanced Redness + Irritation Relief Eye Drops
Have you ever walked in the freezing cold with the wind blasting in your eyeballs? This drugstore classic clears up any redness from the morning after, and bring your wind-blasted peepers back to life.