These Futuristic House Boats Could Help Battle Rising Sea Levels
A wetter world doesn't look half-bad from these opulent floating homes.
These striking house boats aren't just stylish and luxurious—they could provide people with a better way to live in a wetter world.
Ideally, humans would figure out a way from preventing the rise of ocean sea levels and its potentially disastrous effects on coastal populations. But if that doesn't happen, rising Polish designer Wojciech Morsztyn's "Ocean Community" concept offers a an alternative solution in a colony of live-in vessels that float no more than 800 meters off the coast of a city. 
This easily commutable distance would allow community members to head inland and access facilities of a coastal metro before returning back to their sea-based dwelling, according to Yanko Design.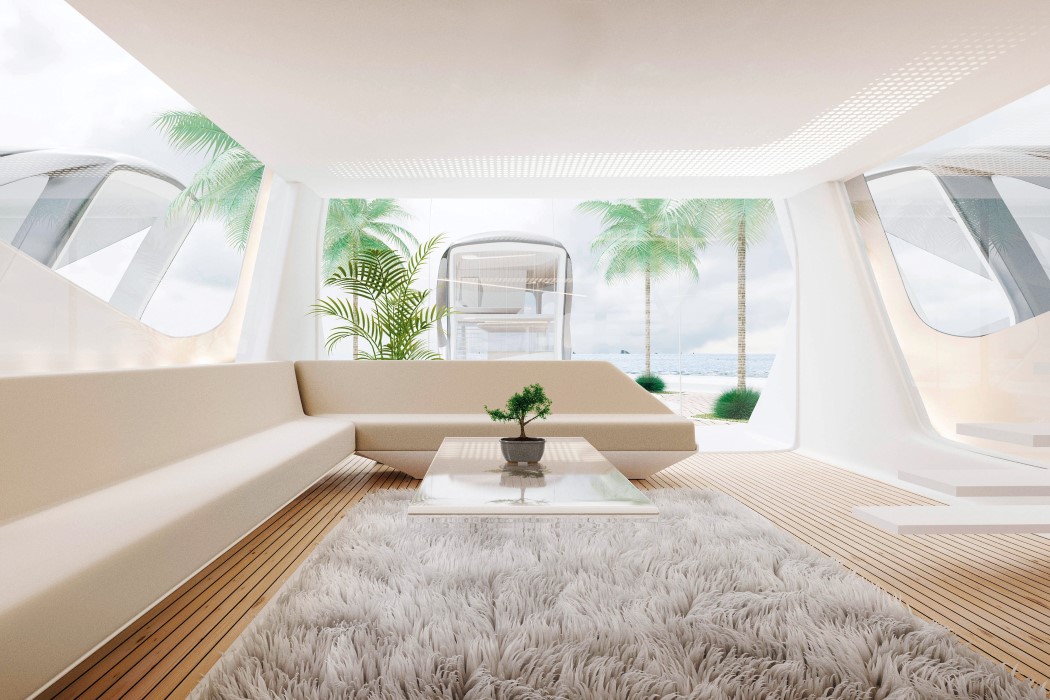 "In the next 10 to 15 years, rising sea levels could bring irreplaceable changes to our environment. Ocean Community creates mobile domestic naval units and transforms the ocean into a habitable space," Morsztyn said of his design.
 "The creation of these new structures will serve as fully functional living spaces connected with existing land infrastructure so that new ocean communities become a natural extension of coastal cities."
Each two-level pod runs off a combination of sustainable and electric energy and features panoramic views of the sea and coastline, neutral color palettes and minimalist wood furnishings, making them a potentially lucrative property expansion for hotel and resort chains. 
What's more, Morsztyn's Ocean Community recently won a 2019 Red Dot Design Award by an expert jury in the area of design concepts. Design Boom reports that the first of his house boasts could arrive as early as 2035 with a cost of about $192,500 per unit.