The World's Deepest Pool Will Have Hotel Rooms With Underwater Views
Absolutely incredible.
(Deepspot)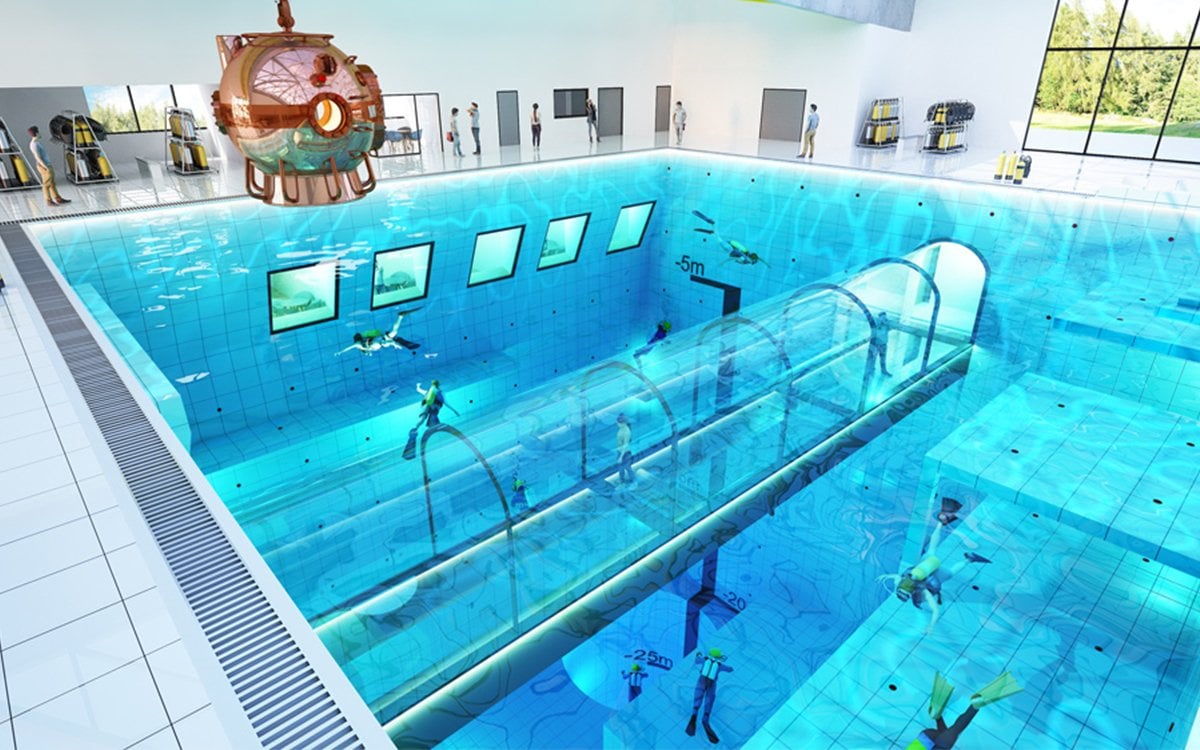 Polish adventure company Flyspot will be opening the deepest pool in the world this fall, aptly named Deepspot.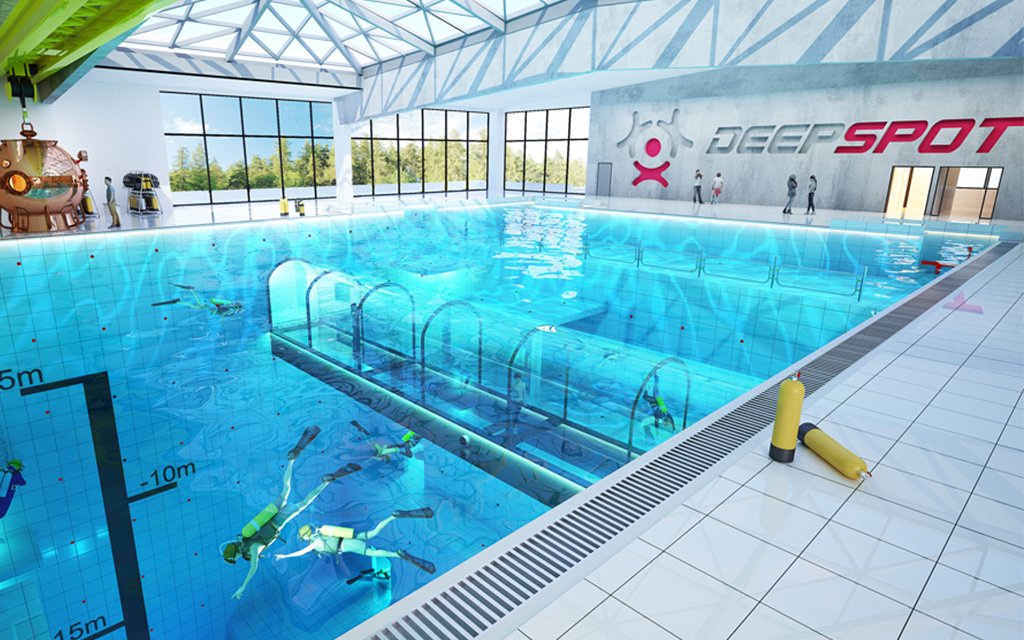 Located in the town of Mszczonów just outside of Warsaw, Deepspot will be an astonishing 148 feet deep and will hold about 211,338 gallons of water — 27 times more than a standard 75-foot pool — and requires 1,100 tons of steel for construction.
Inside Hook points out that popular diving sinkholes such as the Great Blue Hole in Belize take scuba divers 130 feet down despite being 400 feet deep, so Deepspot definitely won't disappoint professional divers. 
The water will be warmer than traditional pools so divers won't need to wear wetsuits, and a variety of depths will allow people to dive as deep as they need to.
What's more is that the pool has a reinforced tunnel for guests who don't feel like diving to walk underwater and check out the aquatic action.
There are also hotel rooms, conference rooms, and training rooms under the surface of the water that look out into the pool.
Deepspot opens this fall, although the exact date has yet to be confirmed. But in the meantime, the wind tunnels at Flyspot looks pretty cool too.