Get Pumped For the Most Anticipated NBA Draft In Decades With the Worst Hoop Suits Ever
Today's NBA prospects know how to dress. That wasn't always the case.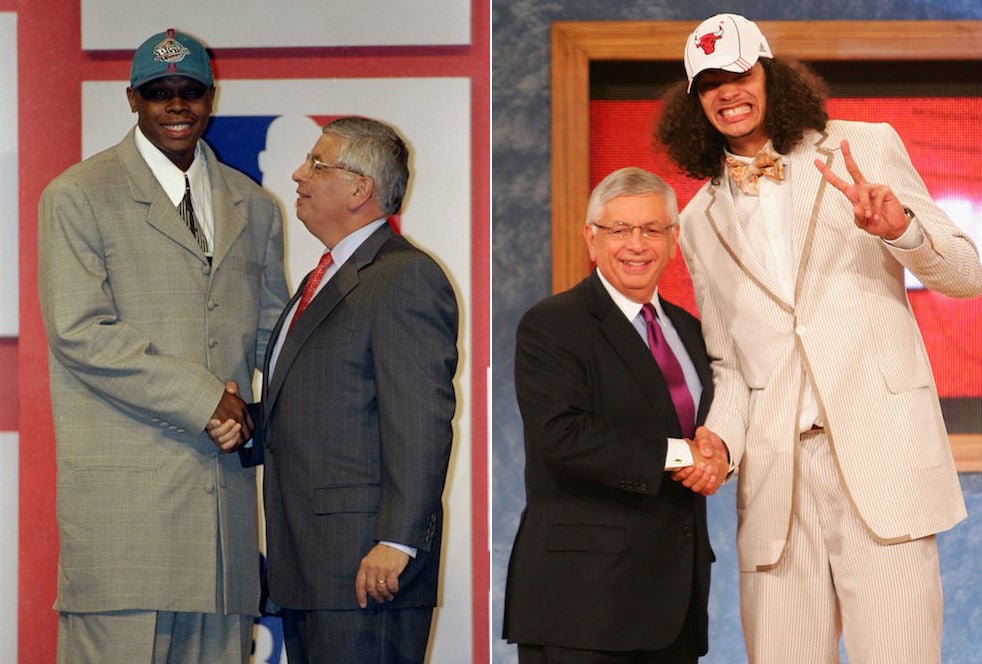 The lead up to tonight's NBA Draft has been as exciting as any in recent memory. A slew of uber-talented prospects are on the board, 29 teams need to improve if they want to catch the Warriors, and one overly involved helicopter dad is ready to make sure the world knows his name.
Hours before the first pick is set to be made at Brooklyn's Barclays Center, there's already been plenty of draft action. The Celtics traded the number one overall pick to the Sixers for the number three pick and a pick in next year's draft. The Lakers flipped former number-two pick D'Angelo Russell and Timofey Mozgov's huge contract to the Nets for Brook Lopez and a late first-round pick. And any minute now, Phil Jackson could blow up the Knicks and trade Kristaps Porzingis. 
Secondary to the basketball drama, but just as entertaining, will be the suit watching tonight. There are few joys greater than seeing a young man blossom into a man at the NBA Draft, all while wearing a piss-yellow suit that's eight sizes too big. Fingers crossed there's one awful enough that it makes next year's list of hideous NBA Draft suits. Here's a look back at some favorites from year's past. 
1994: Jalen Rose
1996: Samaki Walker
https://www.youtube.com/watch?v=0AsqFQygT4I
1997: Tim Thomas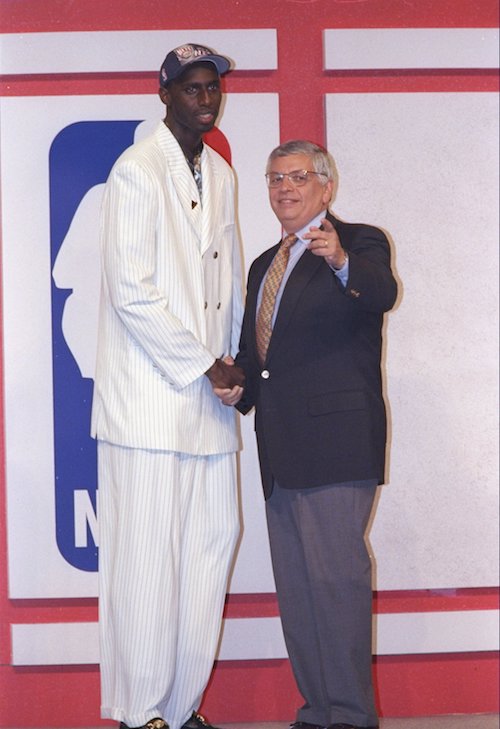 1998: Raef LaFrentz
1998: Bonzi Wells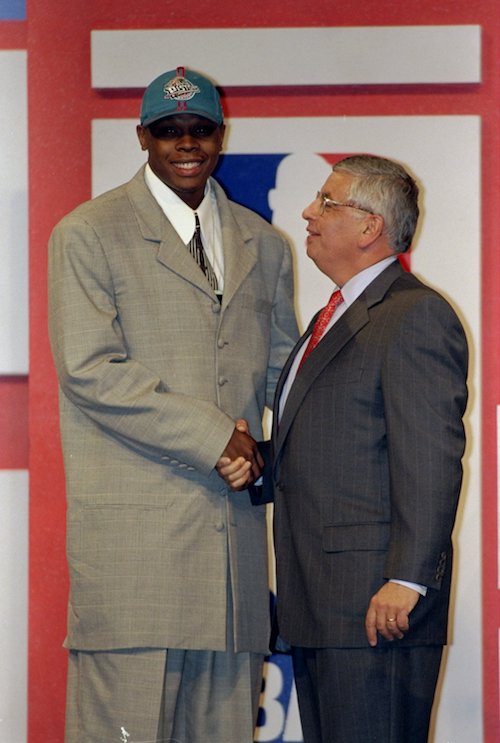 2001: Eddie Griffin
2003: LeBron James
2007: Joakim Noah
2010: Greg Monroe
2011: Kawhi Leonard
2014: Andrew Wiggins
2015: Rondae Hollis-Jefferson