Why Fashion's Next Big Plus-Size Model Might Be A Dude
The first plus-size guy signed to a major agency has a 40-inch waist and wants to promote "body positivity".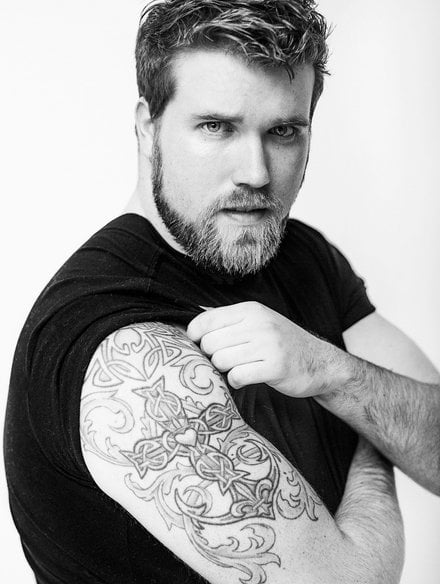 For Zach Miko, bigger is always better—especially since he's the first plus-size male model signed to a major agency, IMG, which reps supermodels like Gigi Hadid, Chrissy Teigen and Lara Stone.
Miko, who is 6-foot-6 and has a 40-inch waist, transitioned from acting to modeling last year and landed a Target campaign as well as launching IMG's new plus-size male division, called—what else?—Brawn.
"There's a whole world with people of all shapes, sizes, ages, races, beliefs, preferences, and that diversity and individuality is what is really beautiful," the Connecticut native tells Ask.men.
"I hope anyone who feels bad about how they look can open up a magazine, see someone like me and say, 'Hey, he looks great! And he reminds me of myself, which must mean I look great!'
"My main goal is to one day be able to walk into a store of [my favorite] brand or designer, pick out an outfit I like, try it on, it fits, pay for it and walk out of the store," says Miko. "That sounds so simple. But that's an experience I've never had in my life.
Zach hopes his burgeoning fame and recent work with Target and other brands will promote male "body positivity"—something IMG President Ivan Bart says is a driving force behind Brawn.
"The body positive messaging and size diversity is something that's relevant and something that continues to be on everybody's mind," Bart said. "I want every man in America to say, 'I can do that' when they see Zach." 
With statistics placing the average American male's waistline at a hefty 39.7 inches, isn't it about damn time fashion companies kept up with the times?
h/t AskMen