This Legendary Italian Estate Could Be Yours
The famed Capri getaway that hosted the Kennedys and Winston Churchill is now up for grabs.
Sotheby's International Realty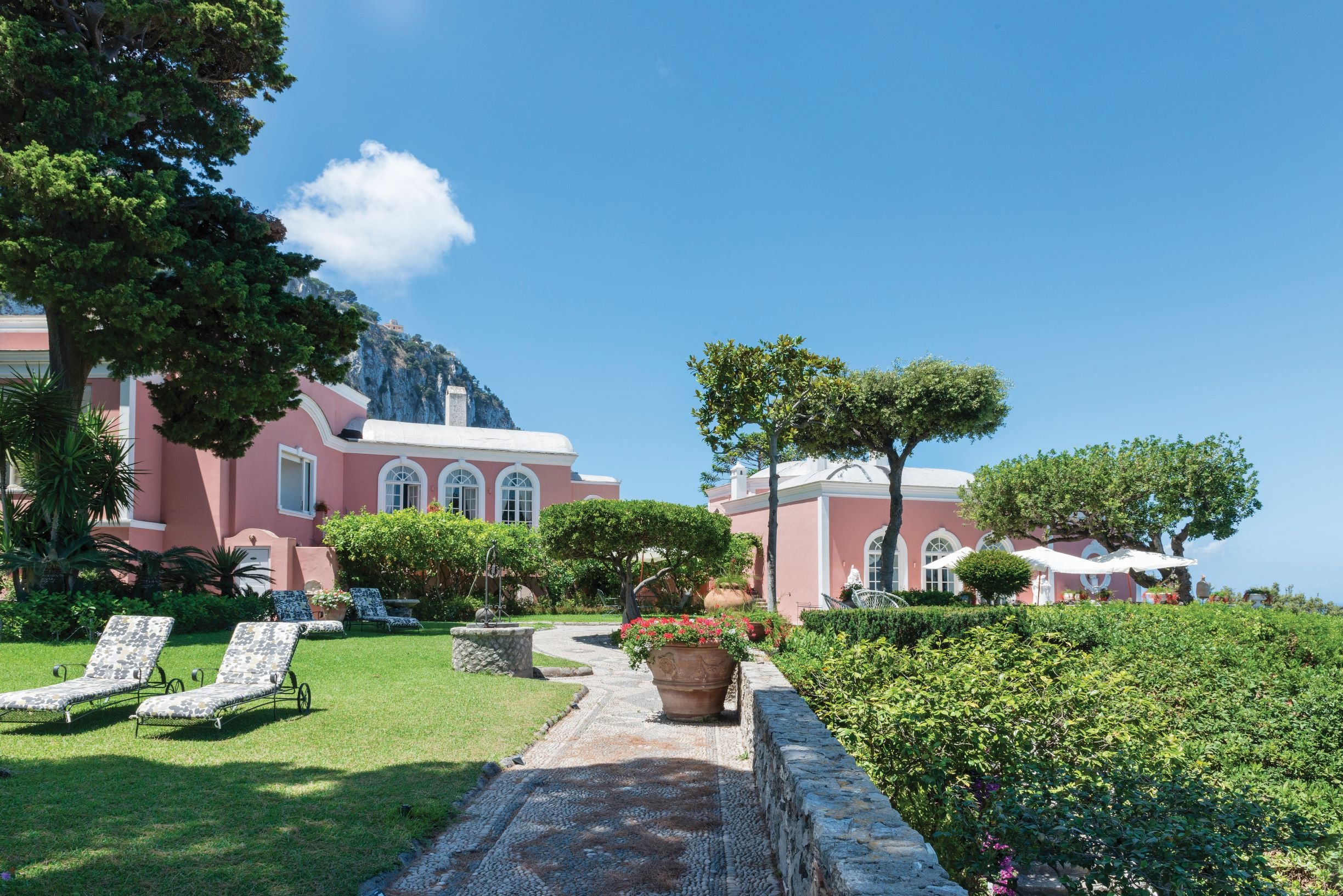 Now named after American socialite and fashion icon Countess Mona von Bismarck, who acquired it in the mid-1900s, the origins of Capri's Villa Bismarck date back to the late 1700s and it has long been one of the island's most illustrious landmarks. 
She often played host to her circle of famous and influential friends including aristocrats, politicians, artists, designers, actors, and writers, and called the nine-bedroom, 10-bath residence "Il Fortino," or The Fortress. Famous guests included Benito Mussolini, the Kennedys, Winston Churchill and an assortment of European nobility. 
Such was Bismarck's fame that Salvador Dalí painted her portrait and Cole Porter immortalized her in song lyrics, while in 1933 she became the first American to be named Best-Dressed Woman in the World by a panel of top couturiers including Coco Chanel. 
Villa Bismarck, totaling nearly 11,000 square feet, was listed for sale (at press time for our March/April print edition) via Sotheby's International Realty for approximately €24 million, or about $26.8 million, according to the Financial Times, awaiting a new chapter in Capri's stylish history at the hands of a well-heeled buyer. 
Said to be built on the ruins of a Roman Emperor's palace, the lushly landscaped property has two large terraces overlooking the Tyrrhenian Sea, one with a stunning swimming pool, as well as a dock and Jacuzzi perched on the rocks. 
Indoors it features a circular library with Corinthian columns and a fireplace (one of four in the house), a nearly 20-ft. high vaulted ceiling in the dining room, a massive master suite with two panoramic windows, one of which overlooks a yacht-filled harbor, and an en-suite bathroom clad in precious marble, among other features. 
It's worth noting that the most impressive of the original contents of Villa Bismarck, acquired by its namesake who was a world-class collector of art and objets, were auctioned off in 1987; but that just gives you a clean slate to work with.