Europe's Oldest Luxury Hotel Brand Just Opened a 5-Star Beach Resort in Mexico
The Kempinski Hotel Cancun brings Old World luxury and impeccable style to Mexico's Riviera Maya.
Cancun has long been known for its beautiful beaches—and hard-partying beachgoers. It's also well known for having a wide variety of hotels, from high-end tower complexes to more relaxed venues where the margaritas never stop flowing; most of them being all-inclusive. What it's never had, however, was anything resembling old world, European luxury. Until now.
Because Cancun is now embarking on a new era of elegance with the opening of the very first Kempinski hotel in North America, the new Kempinski Hotel Cancun. Occupying the site of what was previously Cancun's poshest hotel, the Ritz-Carlton, the five-star Kempinski, from the oldest luxury hotel brand in Europe—they celebrated their 125th anniversary last year—is a true game-changer.
Kempinski's focus with its famous properties worldwide, such as Venice, Italy's palatial San Clemente Palace Kempinski, is on timeless elegance, impeccable service, and European style. With 363 rooms and suites, the Kempinski Hotel Cancun, the only hotel in Mexico with two AAA Five Diamond restaurants, is set on 1,200 ft of white-sand beach that's one of the most picture-perfect and private stretches in all of Cancun.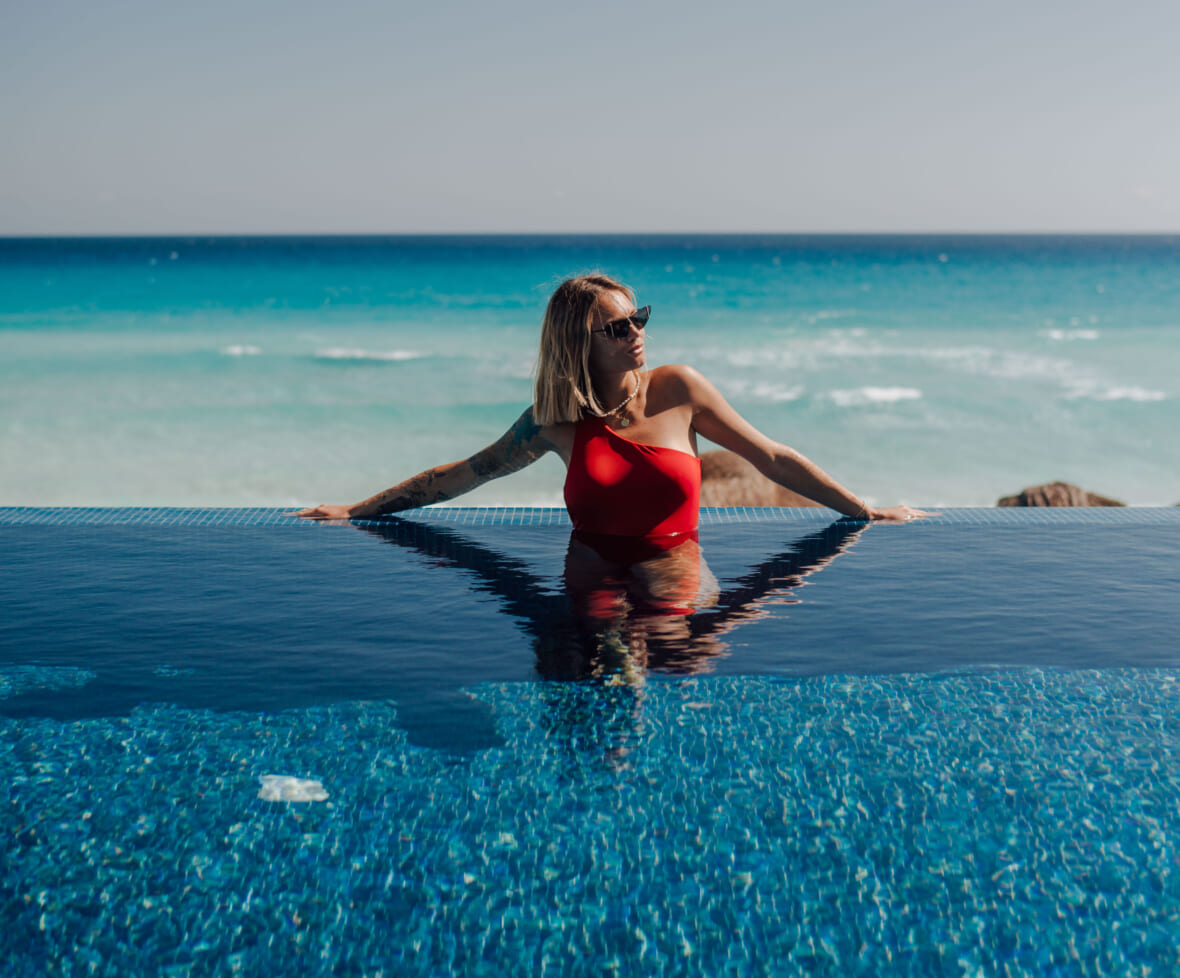 The European Plan hotel (i.e. not all inclusive) is also the only luxury property in Cancun where all rooms have balconies and all of them face the ocean. Thanks to a recent and very high end renovation at what had been the Ritz-Carlton, Kempinski was able to come in, refresh a number of things, install its signature amenities, give the staff additional training, bring in some key personnel, and open for business right away.
Other transitional items and revamping, which we expect will run to well over $1 million by the time all is complete, are being carried out without disrupting the hotel's already loyal clientele—which includes a number of very discerning Europeans who never really considered visiting Cancun in the past.
The hotel is decorated with elegant restraint, showcasing the property owner's impressive collection of art and antiques from around the world. The decor is much like that of a grand mansion, with an astonishing expanses of marble and mahogany.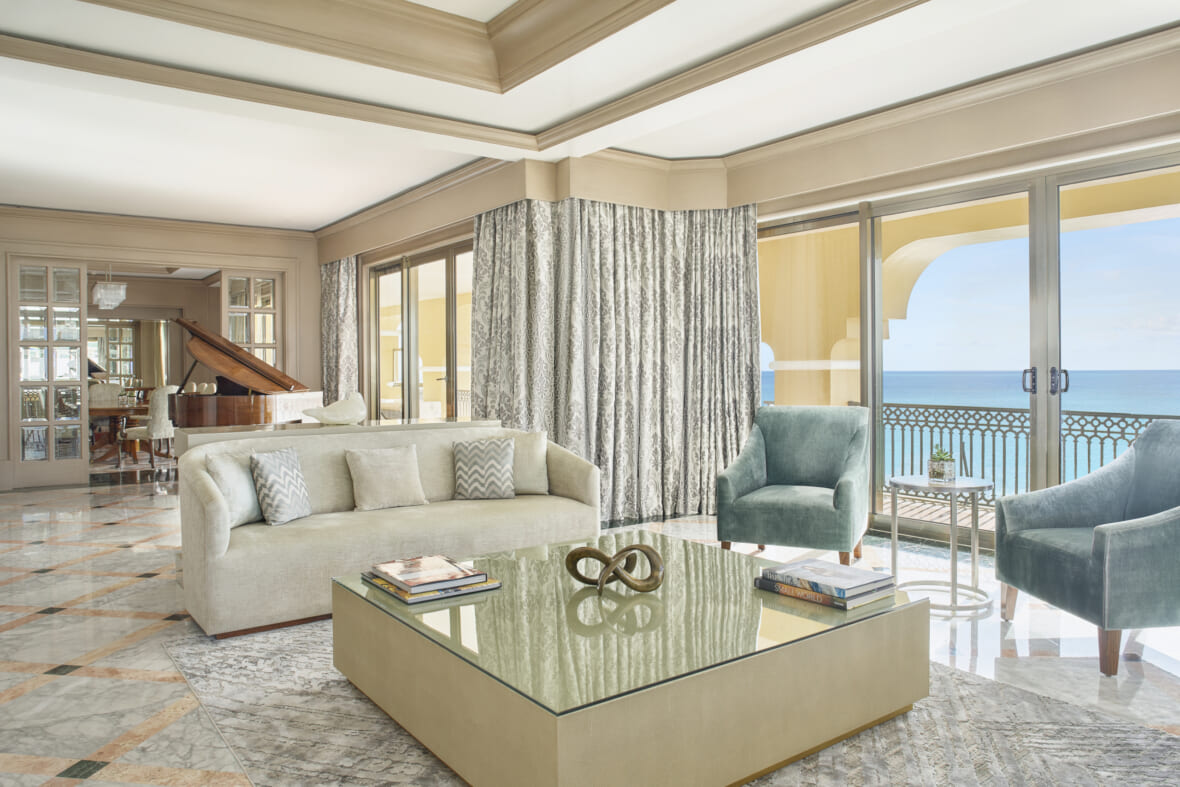 As Xavier Destribats, Kempinski's Chief Operating Officer, The Americas, tells us, "We are continuously expanding our portfolio of new hotels and residences across the globe, and Cancún made for an ideal destination for our entry into the North American market. The region is prime for an elevated hospitality that caters to luxury travelers, from great location and infrastructure to a vibrant culture and stunning natural landscape."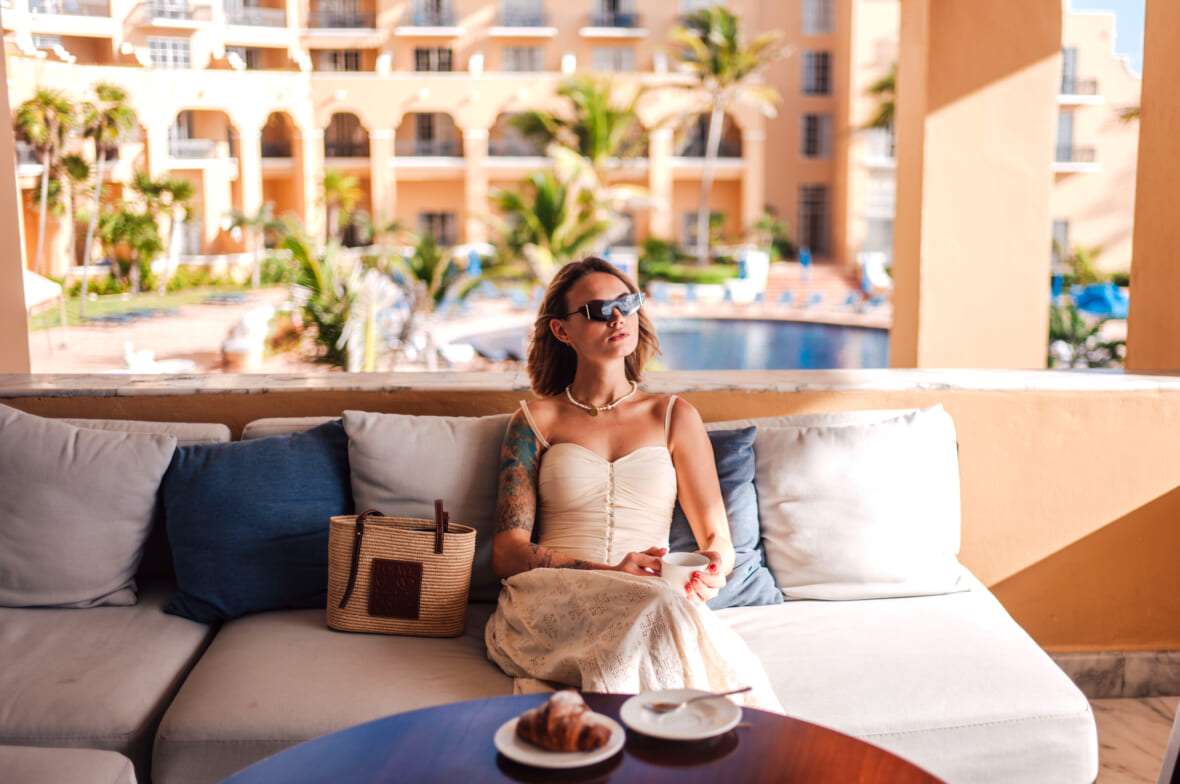 He adds that, "Guests will notice more elevated services and the classic Kempinski touch that distinguishes our hotels around the world, including classic European touches at the property, our daily tea time, or our Lady in Red [brand ambassadors], an ultra-personal local brand ambassador found at all Kempinski properties. We're eager to familiarize this set of travelers with Kempinski and develop a long-term presence across North America and the Caribbean."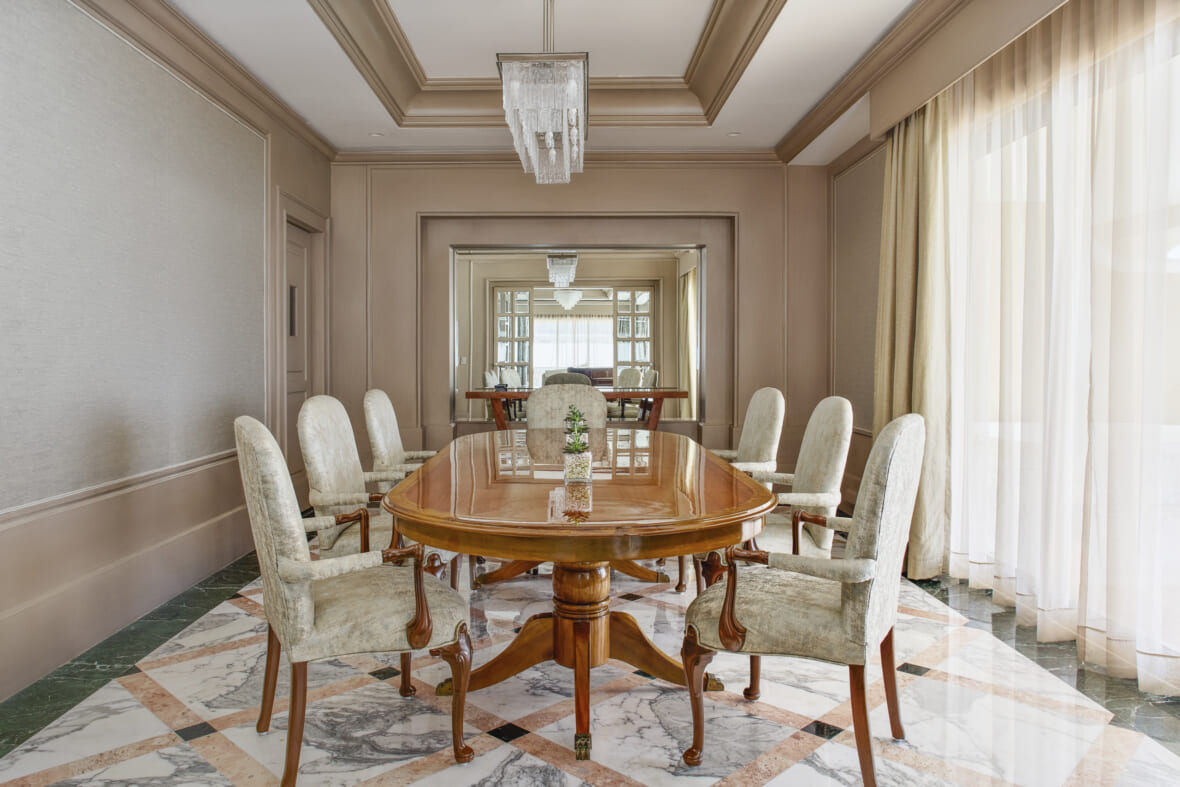 As Kempinski notes, "From a collection of elegantly appointed rooms and suites with spectacular views to epicurean culinary experiences and relaxing spa therapies, the [new] hotel caters to distinguished guests from all around the world." Standout features include two swimming pools, an oceanfront whirlpool, a Mayan-inspired spa with relaxation gardens, a fully equipped fitness center with sauna and steam rooms, a tennis center, and private beach cabanas which can also be used for romantic private dining at night.
The Kempinski Hotel Cancun also features an exclusive Club Level with a dedicated lounge on an upper floor for those who want an even more elevated experience. Those opting in get a private check-in and check-out, concierge services, a dedicated Lady in Red to assist them, and all-day exclusive dining experiences in the lounge with wine and cocktails. The hotel's lobby adjacent bar is another big draw, with a truly impressive tequila program that includes private classes and tastings.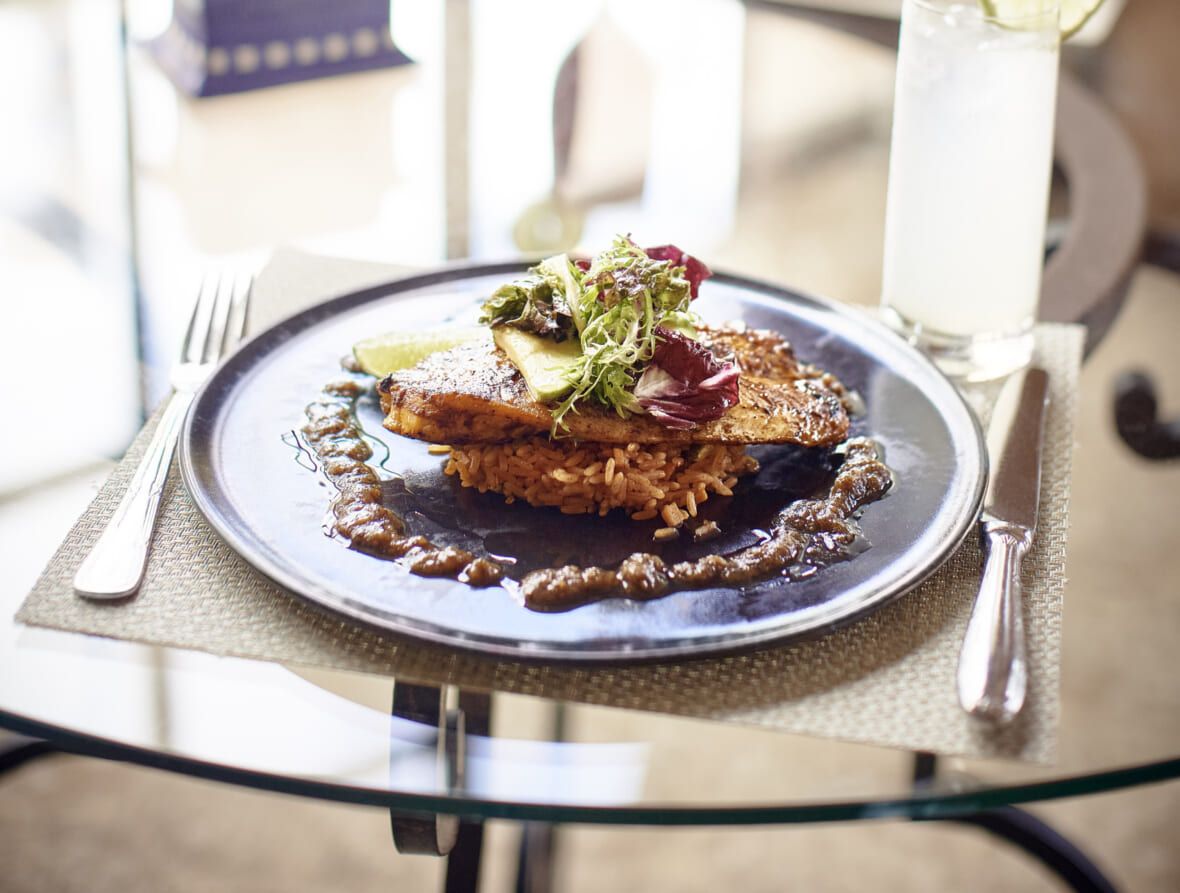 Dining options include two the two aforementioned AAA Five Diamond restaurants, overseen by talented Executive Chef Rene Camelo. These are Fantino, an award-winning Mediterranean fine-dining restaurant at lobby level, and the Club Grill, a sophisticated fine-dining restaurant on the ground floor. Then you have the Casitas, an exclusive dining experience on the beach; El Café Mexicano, for casual dining focused on local cuisine; and the Caribe Bar & Grill, for relaxed l al fresco dining, also beachside.
The rooms and suites range from 435 square feet all the way up to a massive 2,460 square feet. The top end suites are some of finest accommodations in all of Riviera Maya. Standout suites include the beachfront, 1,905-sq-.ft. Saasil Suite, which has a private pool; and the 2,460-sq.-ft. Presidential Suite with its own dining room, grand piano, and decor straight out of a design magazine. This is where CEOs and A-listers hole up for some much-needed downtime.
As Destribats describes it, "While Cancun is only a few decades old as a vacation haven, Kempinski is Europe's oldest luxury hotel group, thus bringing this expertise to a relatively young destination creates a whole new offering in the area. We are welcoming those travelers seeking an elevated and effortless vacation in the heart of Cancun. At each Kempinski hotel, we seek to add the distinct local touches that are exclusive to its location, and from the moment guests arrive, they will encounter the elements of the brand blended with the cultural elements of the destination."
Kempinski Hotel Cancun's General Manager Aref Sayegh adds that, "Cancún is a top destination for travelers across North America who are seeking rich culture, fine dining, adventure and relaxation all while enjoying picturesque white-sand beaches, turquoise waters and vibrant coral reefs. We are honored to introduce travelers to the Kempinski experience at Kempinski Hotel Cancún, where we've brought the iconic elements of our European brand and blended these with local elements of the destination to create a one-of-a-kind luxury product."
When checking in, it's impossible not to notice the Lady in Red. "At the heart of Kempinski is the remarkable people who look after each and every guest attentively and thoughtfully," the brand notes. "Wherever you are in the world, from Berlin to Bangkok, we have a Lady in Red waiting to welcome you and to take care of everything you could wish for with warmth, charisma, care and attention to detail."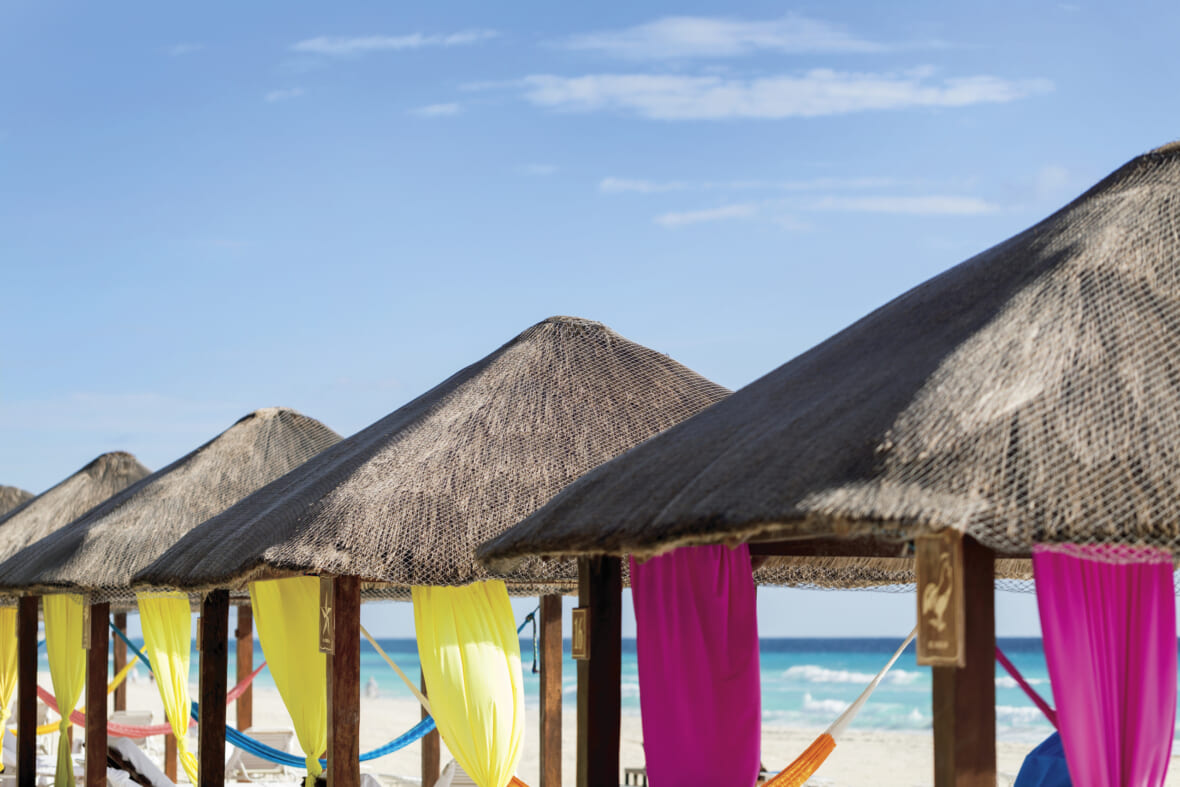 Founded in 1897, today Kempinski operates 81 hotels and residences in 35 countries, and currently has more than 26 prestigious projects under development around the globe. "For more than 125 years, Kempinski has been welcoming guests to spectacular destinations in the most stunning style," as they put it. "Together we've explored the world and discovered new places, possibilities and horizons."