Inside Club 55, St. Tropez's Sexiest and Most Historic Beach Club
Sylvester Stallone, Kate Moss and Bono are among the celebrities who have luxuriated at this famed day club.
Brigitte Bardot and her costar Christian Marquand painstakingly get out of the water and fall exhausted on the sand of the seemingly deserted beach. When she gets up, Bardot's wet shirtdress is half open, and after a few teasing invitations from her side, an erotic scene soon unfolds by a pine tree a little higher up the shore.
The year is 1956 and the movie being shot is And God Created Woman (Et Dieu… créa la femme). Next to the film crew, led by the French director Roger Vadim, a bunch of curious locals are privileged enough to watch. Eight-year-old Patrice de Colmont is one of them. The vast Pampelonne beach in Ramatuelle, just south of Saint-Tropez, is his home and playground.
It was his father, the aristocratic ethnologist and explorer Bernard de Colmont, who fell in love with the place in the late 1940s when the beach was completely undeveloped.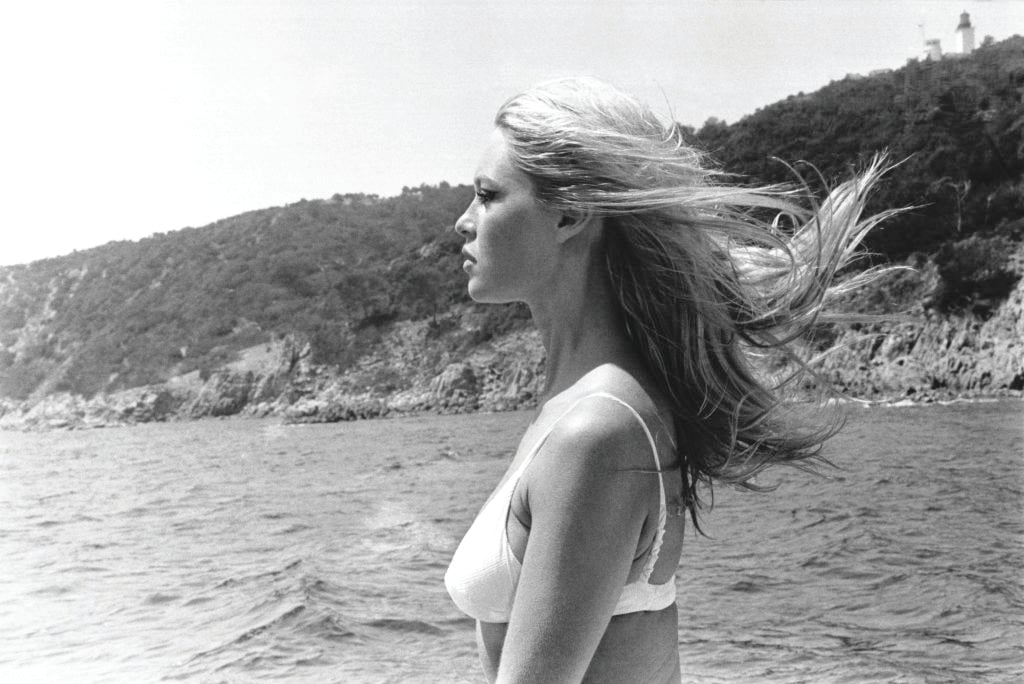 "We started spending the summers there and in 1954 my father bought a piece of land by the beach after inheriting some money. When my mother heard that, she first got angry. She thought we could have used them to buy pullovers or something else useful," Patrice laughs. His father however felt that he had found "their promised land."
Bernard was not wrong. He built three small wooden huts where the family moved in full time. There they would live like Robinson Crusoe, his father joked. However, they were not completely isolated; during the summer, fishermen from Saint-Tropez also inhabited the beach, and the de Colmont family lived spartanly, as did their neighbors.
"The summers were characterized by fragrances of fresh fish and ripe figs, Patrice recalls. "We would buy the cheapest fish and then grill them over an open fire. There was no electricity. Today you think that it is something you can not do without, but then I never felt that there was any need for it; you ate when it was still light, went to bed early and got up with the sun."
Every day there were a few people who would pass their huts to access the beach for a swim or some sunbathing. They sometimes sat down with the de Colmont family to eat the food they'd brought with them. Soon Geneviève came up with the idea that she could buy food for everyone and cook it, in exchange for a small sum.
Bernard in turn built some picnic tables with benches in the style of those he had seen during his travels to national parks in the United States. They placed the tables on the beach in front of the huts. Then one early summer day in 1956, the film crew showed up.
"They had noticed our terrace where people sat and ate and thought it was a bistro," Patrice recounts. "So they asked my mother if she could cook for the film crew of 80 people for 15 days, and, fearless as she was, she said yes."
Still without electricity, Geneviève had to use the baker's oven in Saint-Tropez. She would make simpler things like ratatouille, roast beef, grilled fish and puff pastry. After two weeks, the team left, but Roger Vadim and Brigitte Bardot, who were a married couple at the time, had been seduced by the bohemian existence on the beautiful beach strip. They kept coming back and even brought their friends.
"Eventually, we realized that we would have problems with the authorities if we did not register our business," Patrice says. "That's how the name Club 55 was born. 1955 was the year we considered ourselves to have started. And we chose to call ourselves a club instead of a restaurant; that way we could select the guests we ourselves wanted there. It suited us perfectly." The timing could not be better.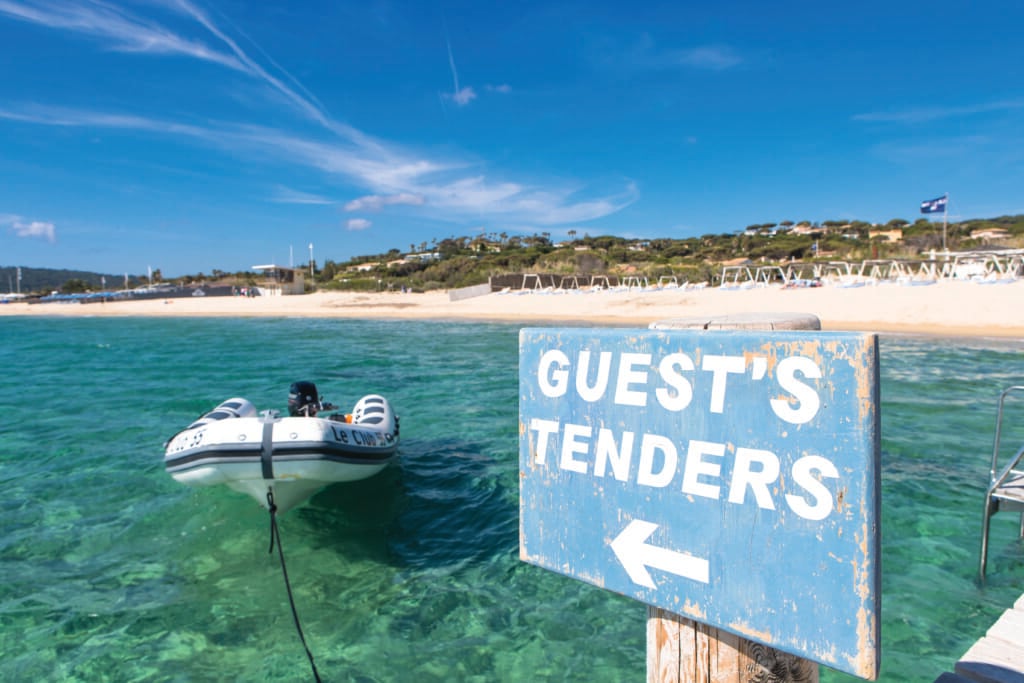 The launch of And God Created Woman—a groundbreaking film about female sexuality and liberation—was not only the breakthrough for Bardot as an actress but also put Saint-Tropez on the map internationally.
The destination quickly rose to prominence as a cultural gathering place for the international intelligentsia. But despite the long list of celebrity guests at Club 55, Bernard was careful to maintain a familiar spirit to the place. The menu consisted of Provencal home cooking such as grilled sardines, stuffed tomatoes and whole, cooked artichokes—just like today.
"My father wanted us to serve things that were easy to cook to avoid having professional chefs," Patrice notes. "The people he hired had worked with everything possible—except being in the kitchen.
His motto was that if it's the owner who is directly responsible for the food, the customer couldn't complain. It's like eating at a friend's house; then you would not say that the meat is overcooked. The ambition at Club 55 was never that you would go there in the first place to eat something extravagant, but to meet and socialize."
As the rumor about the club spread, the number of new guests also increased, and the shoebox used to collect small bills soon had to be replaced with a real cash register. Among the regulars were the then leading actors, writers and singers such as Robert Hirsch, Françoise Sagan and Juliette Gréco.
"One day my mother got a call that Soraya, the empress of Iran, had arrived in Saint-Tropez and needed discreet accommodation—immediately," Patrice recounts. "The house next door to us belonged to the Belgian ambassador who was in Paris at the time and my mother made sure that Soraya could live there for a month."
Soraya was at the club every day, "and we built a small hut on the beach where she could change. In her world, it was like camping," he laughs. By the time Patrice, together with his brother and sister, took over the running of the club in 1973 the wooden huts had been replaced by a stone house, and the number of dining tables on the terrace had increased, as had the sun loungers with their parasols displayed in the sand.
Since then, Club 55, which started without any real purpose of making any big money, has become more professional.
The guests, who come dressed in everything from elegant outfits to low-key beachwear, arrive from both the mainland and the turquoise sea. Among the more affluent clients, it is not uncommon to dock one's yacht off the shore, and then take a small boat to the little pier at Pampelonne beach.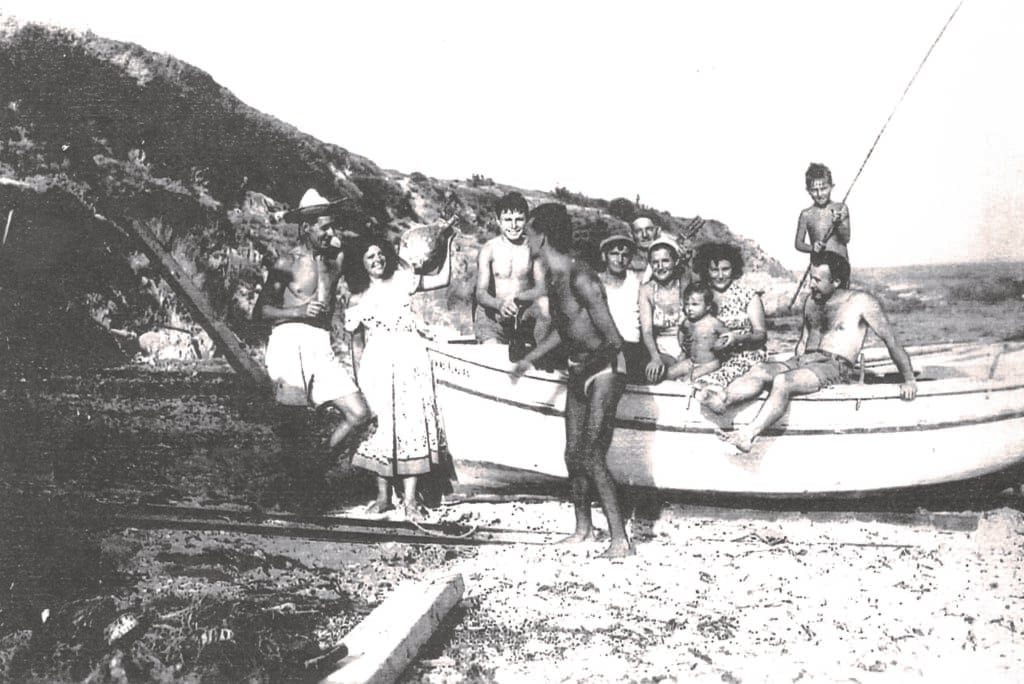 The club is open from spring to autumn, and never in the evening. All tables are placed outdoors—decorated with light blue tablecloths—and it can accommodate just over 400 people.
"To us, everyone is welcome," Patrice says. "But the first time someone comes, they are being observed. By me. If I think they can add something to the club, we will do everything we can to make them want to come back. Being at Club 55 is one of those good times in life. If someone succeeds in ruining that, by grumbling about the food or behaving badly, they should not be there."
When this happens, Patrice usually walks up to the person in question and says calmly, and with a big smile, "I think the friends who recommended that you come here made a mistake; this is not a place for you." "And this applies to everyone."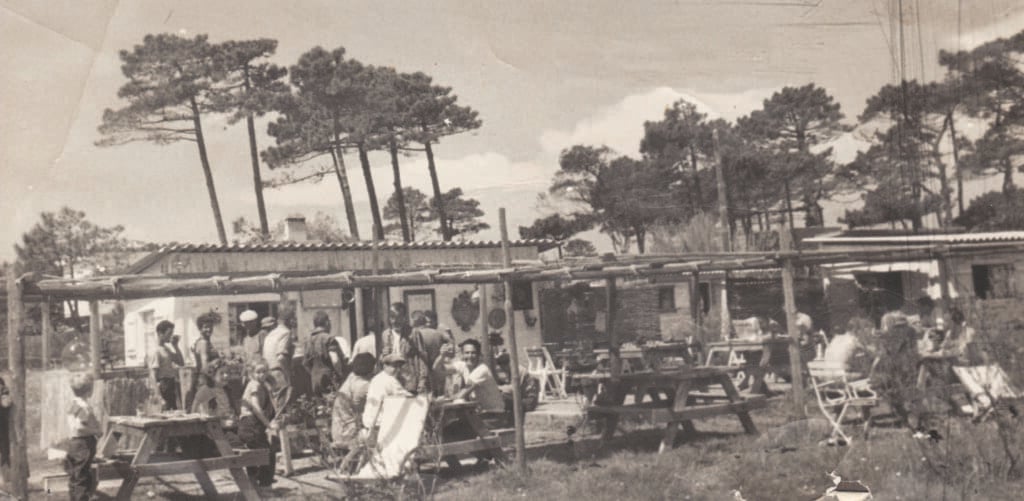 When it comes to celebrities, Club 55 has an impressive track record to say the least. Over the years, they have welcomed politicians such as the former president of the Soviet Union, Mikhail Gorbachev; supermodels such as Kate Moss; designers such as Giorgio Armani; and actors like Sylvester Stallone. Bono, frontman of Irish rock band U2, is a regular who on different occasions has spontaneously stood up and sung with the club's musicians.
It's been a while since Bardot (now in her eighties) has been in for a meal, "but she used to be one of those for whom Club 55 was a second home for a long time," says Patrice. In several ways, she also embodied the place's contrasts of beauty and glamor on the one hand, and the rebellious and unpretentious on the other.
Last summer, due to the pandemic, Club 55 had mainly French guests. "Monotonous," Patrice thought. He believes that it is the mix of people who, since the start well over half a century ago, have made the club such a special place—and will make it flourish also in the future.
"We really have all religions, cultures and nationalities around our tables," he notes. "And despite the differences, people show each other respect. Club 55 is proof that peace is possible in this world."