Inside Stockholm's Stylish Luxury Hotel That's Housed in a Historic Bank
The Bank Hotel is an elegant base for exploring Sweden's cool capital.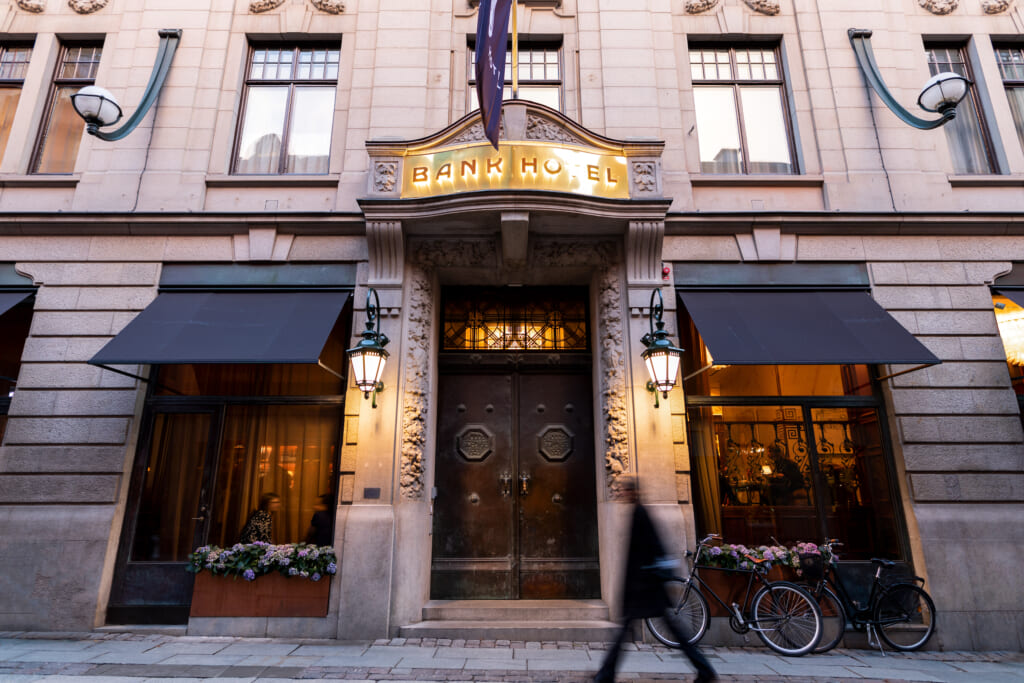 Stockholm, Sweden's capital city, has no shortage of stately and stylish buildings. With few exceptions however, the more intimate and inviting of these are either places of business or personal residences, off limits to visitors. Which is why pushing past the bronze double doors to enter the Bank Hotel, part of the prestigious Small Luxury Hotels of the World (SLH) portfolio, feels extra special.
Even better, checking in to the hotel confers all the privileges of a bank president, though one who is here to play, not work. Both "grand and intimate," a blend of the past and present day, the Bank is our favorite kind of boutique luxury hotel, with a rich architectural history beautifully reinterpreted as a model of contemporary comfort.
Set in a stunning 1910-era building that was once a series of high-profile private banks, and set close to Stockholm's picturesque waterfront, in late 2018 it was reinvented as "somewhere to mark moments rather than count coins." As the pandemic and lockdowns arrived not long after, only now is it really starting to get the attention it deserves.
The talented Swedish architects and designers who breathed new life into the building created both opulent, moody, retro-glam spaces and cool, clean and bright art-filled interiors for the hotel's marble-clad public areas and posh suites. They highlight the Renaissance, Art Deco and Art Noveau details from the original structure in a skillful evocation of eras more elegant than our own, with contemporary art and decorative items tying it all together.
And throughout the building there are "hidden surprises" like an art gallery, a wood-paneled cocktail bar, library nooks, and rooftop terraces. "The thing that makes Bank Hotel truly stand out is that we offer an experience like no others," says Tilde Zetterström, PR & Content Manager for the hotel's high-end hospitality parent company stureplansgruppen.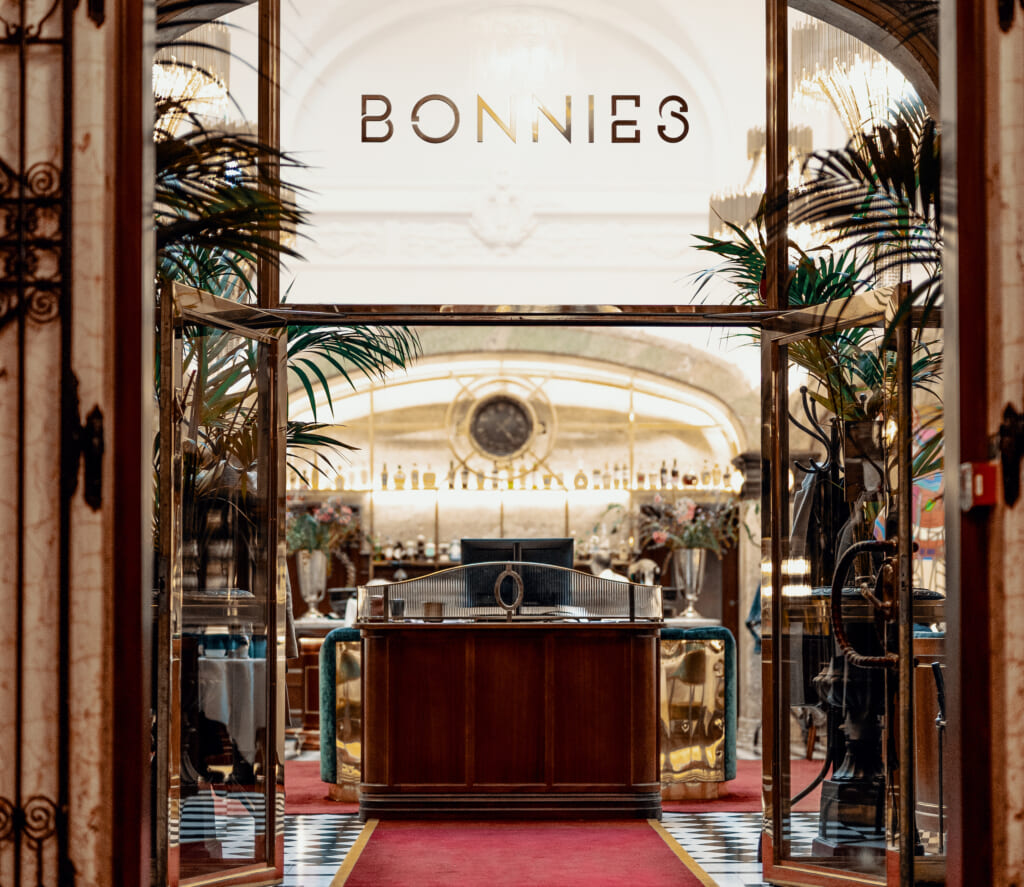 "We have three bars and two restaurants, the most beautiful suites, and private venues," she explains. "You can stay at Bank Hotel for a weekend and never feel that you have to leave the building. We offer the best service and high class on everything we deliver. Not to mention the hotel is only a stone's throw to Nybroviken Quay"—separating the city's Östermalm district from the Blasieholmen peninsula—"and some of Stockholm's best shopping streets."
What was formerly the main banking hall, with a soaring glass ceiling nearly 20 ft. high and decorative columns, is now Bonnie's, one of the city's most stylish restaurants. Named after legendary bank robbers Bonnie and Clyde, acclaimed chef Fanny Rönnblom offers an opulent dining experience suitable to the sexy surroundings. You can start off with champagne, oysters and caviar before going on to one of the most delicious presentations of filet mignon we've had in recent memory, in a red wine reduction accompanied by upscaled french fries and salad.
Bank Hotel also has three different bars. Papillon, with an interior is inspired by what was once the bank director's private office, is intimate and exclusive with mahogany-paneled walls and rich upholstery and carpets. Le Hibou is the popular rooftop terrace with panoramic city views, which also has an indoor room inspired by a Parisian apartment. And then there's Sophie's, designed as a higher-energy venue "where the champagne cork is always loose," and which has a DJ spinning every Friday and Saturday night.
Staying for the night, or preferably longer, is the proper way to experience all the hotel has to offer. On the top end, there are six different suites to choose from. Color palettes are warm and welcoming, and the best of the bunch is the Bank Rooftop Terrace Suite which is nearly 2,000 square feet including its private terrace, a feature also found in the aristocratic Penthouse Executive Terrace Suite. And all suites have sybaritic marble-clad spa baths, which are just the icing on the cake.
We'd expect no less from a hotel proudly bearing the brass SLH plaque next to its front door.