Live In Tropical Luxury At Costa Rica's First Waldorf Astoria Residences
41 opulent residences and nearly 200 guest rooms are set to open in 2025.
The phrase "work from home," or rather, "work from anywhere," continues to take on an ever-more bold, luxurious and rather stunning meaning, particularly when it comes to flexible, luxury living in exotic global locales. Ever fancied living and working in Costa Rica, for instance? The anticipated 2025 arrival of the Waldorf Astoria Residences Guancaste can make that dream a reality.
Of course, 190 opulent Waldorf Astoria rooms are available for booking, but it's 41 residences (19 condominium residences and 22 estate homes) that offer the resort's luxury experience 24/7. Especially in a place that was recently tapped as one of the "Best Places to Retire", at least according to Best Life magazine.
There are plenty of bells and whistles associated with the property itself, which will feature an all-electric lineup of resort vehicles, plus design and architecture details that emphasize the surrounding tropical, volcanic landscape.
For good measure, high-efficiency heating and cooling systems, plus the use of organic materials in the residences, drive home the property's commitment to sustainability (to go along with stylish design, of course).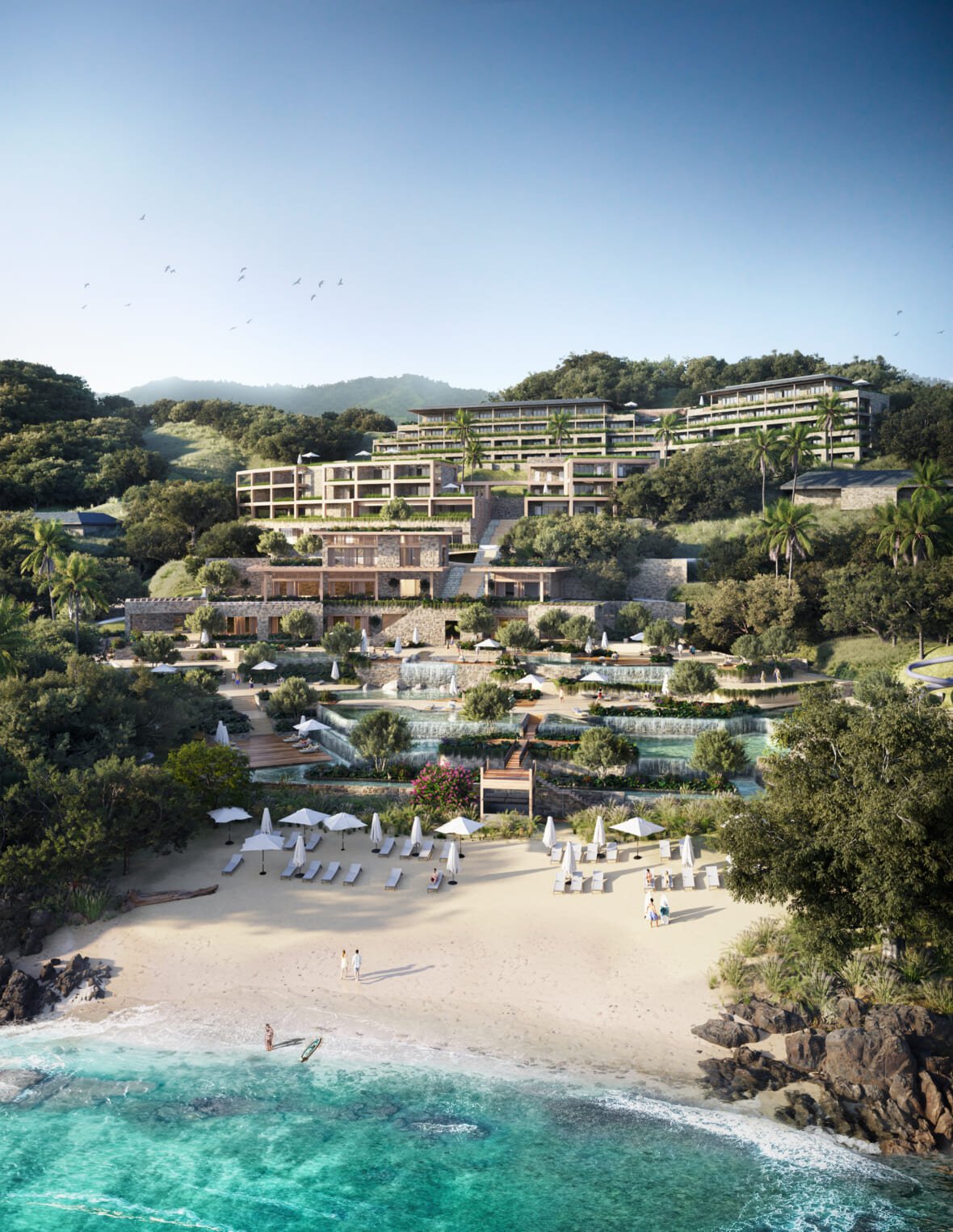 Equally impressive, if not moreso, is the setting itself: Dramatic clifftop views surround the sprawling, multi-level property, which is being developed by hospitality investment firm Revolution.
The resort itself is slated for completion in 2024, with an opening set for 2025, and residences should prove worth the price of admission: Access to all Guanacaste resort amenities is included for purchase prices ranging from $1.62 million to $6.37 million.
It looks to us as if the term "work from anywhere" just got even more impossibly cool — and exclusive.