Royal Caribbean's Icon Of The Seas Is Officially The World's Biggest Cruise Ship
The historically gigantic cruiser sets sail in 2024.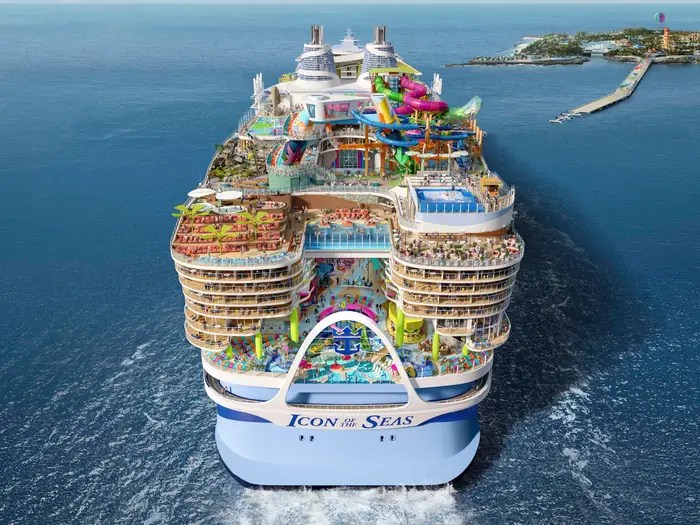 (Royal Caribbean)
Some things simply have to be seen to be believed, and even then, it might not be quite enough. Such seems to be the case with the jaw-dropping, just-announced Royal Caribbean Icon of the Seas, which now holds the lofty title of the world's largest cruise ship.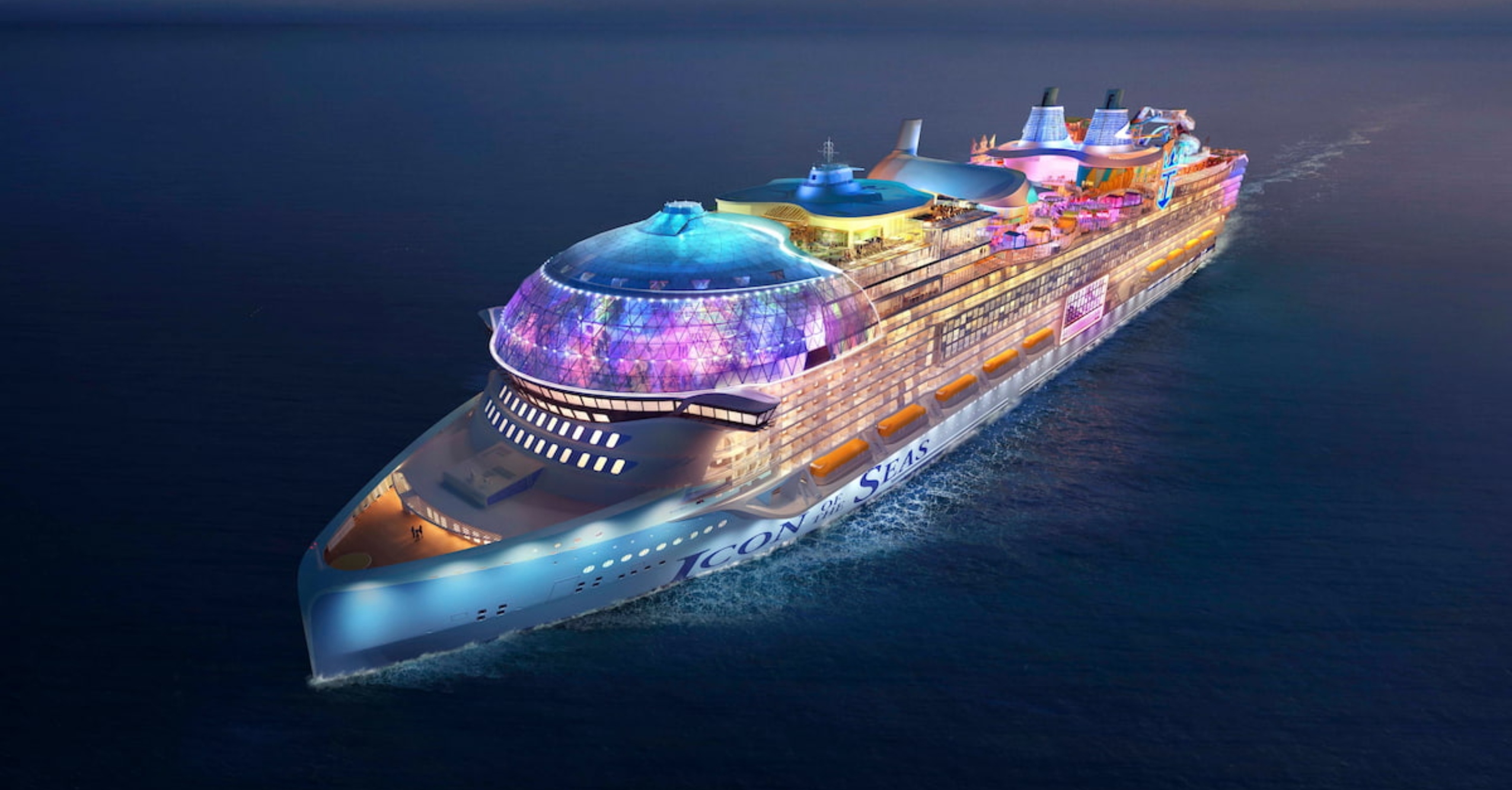 It's set to hit the high seas in 2024, and patrons might find the astonishing array of amenities and design details, well, quite hard to believe.
And the stats behind the exquisitely designed cruise ship are nothing short of eye-popping, either: It can carry 5,610 guests across 2,805 state rooms, with 20 open decks that also include seven swimming pools and nine whirlpools.
When it sets sail, the record-breaking ship will depart from Miami, its homeport through spring 2025 (as of now).
To meet the needs of every type of passenger, the cruise ship boasts eight individual "neighborhoods," like the ocean views of the AquaDome or the suspended infinity pool of The Hideaway.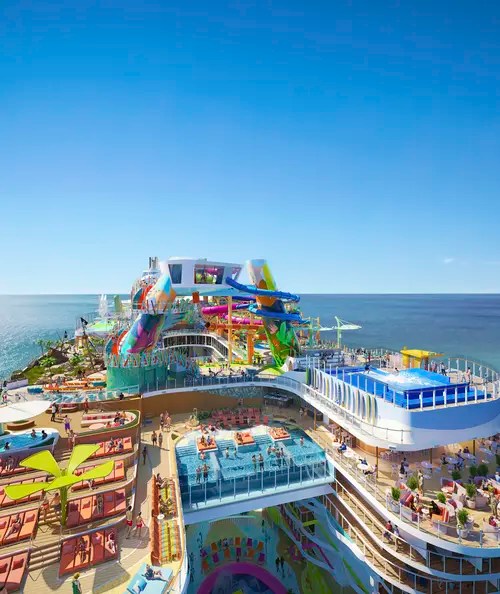 Other signature "neighborhoods" from Royal Caribbean, like The Promenade and Central Park, return to the expansive cruise ship, too.
There's even rock climbing and an ice arena, and Royal Caribbean went all out with 28 different room designs to suit every type of passenger, families included.
As to expected stops along the route, passengers should look out for for plenty of fun in the sun: The itinerary includes planned stops at Cozumel, Mexico, Honduras, St. Maarten and Royal Caribbean's own private island.
One look at the Icon of the Seas seems to deliver on the promise that the destination is as much about the journey, particularly on this astonishing new vessel.