San Francisco Proper Elevates City's Hotel Scene With Rooftop Bar & Stylish Suites
The chic hotel features cuisine by Michelin-star rated chef Jason Fox.
It's housed in a historic, landmarked, Beaux-Arts era building, but despite its setting and the name, the San Francisco Proper hotel is anything but staid. With Michelin-rated chef Jason Fox making magic in the kitchen to live up to the brilliant interior design of the über-talented Kelly Wearstler, the cool property is a shot in the arm for San Francisco's hospitality scene, bringing a dose of contemporary luxury and positive energy to the heart of Mid-Market, a stone's throw from Union Square, SoMa, Hayes Valley and the Central Market-Civic Center.
Designed to be a "fresh take on the quintessential urban hotel experience," San Francisco Proper is "a reimagining of the past, present and future through the integrated lens of design, service and attention to detail." With design cues from a range of "pre-modernist" European styles, Wearstler's merges the old world with the new and vintage with modern.
Wearstler's abundant use of museum-quality artwork, vintage and antique furniture, objets and artifacts, along with custom upholstery and contemporary pieces, makes each space utterly unique and imbues it with depth and character that only items with a historic context can impart. Her sense of color is also unparalleled, creating a real vibrancy.
Topping the hotel's attractions are a quartet of drinking and dining venues that draw locals and tourists alike including rooftop bar and lounge Charmaine's; The Lounge at San Francisco Proper; Cal-Med aperitif and tapas bar, La Bande; and now the newly reopened fine dining restaurant Villon, with all F&B helmed by Michelin-star rated chef Jason Fox.
The 131 rooms and suites designed by Wearstler are topped by a one bedroom, apartment-like suite, with a layout that "separates moods and modes of living and entertaining," and furnished with a captivating mixture of vintage and contemporary furniture, lighting and rugs, set off by killer city views.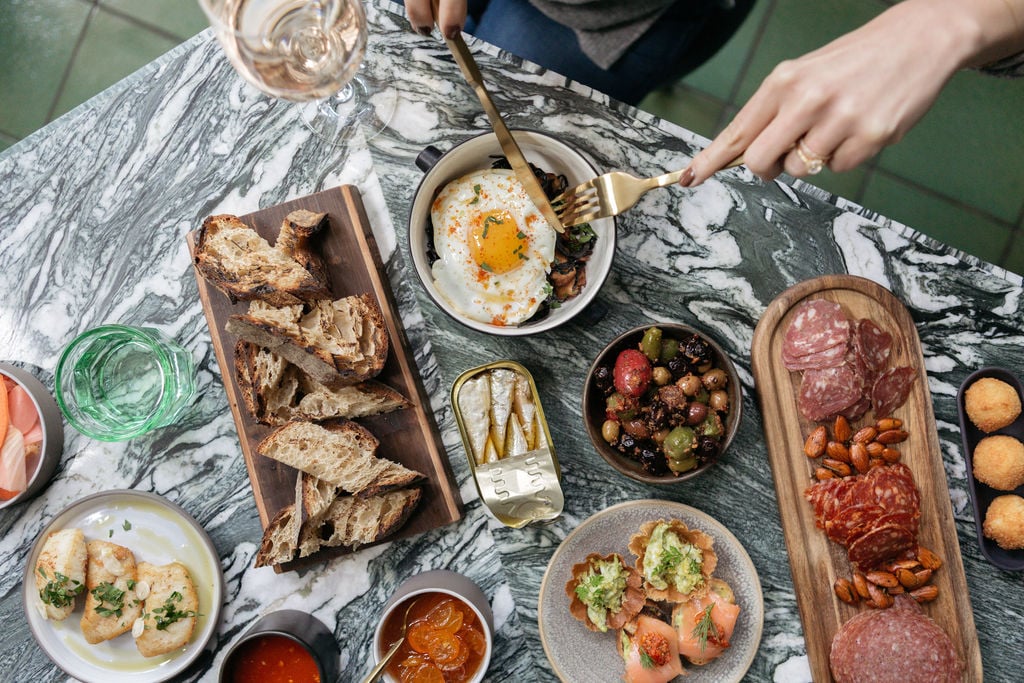 Restaurant menus are created by Fox, who joined the San Francisco Proper from Michelin-starred Commonwealth, which was nominated as a semifinalist for James Beard Best New Restaurant. Complimenting his cuisine are cocktails curated by the James Beard Award nominated Bon Vivant Hospitality, while wine offerings are world class and feature many hard-to-find selections.
Villon is San Francisco Proper Hotel's newest concept, having just opened in April 2022. The menu features Fox's unique culinary take on California cuisine, utilizing the very best of seasonal vegetables and locally curated ingredients. With a focus on tableside experiences, the seasonal menu is designed to be "elevated while remaining approachable."
The focal point of the space is a custom marble and walnut bar with a towering, brass-detailed spirits library. The blue and black motif of the room is accented by wood, stone, metals and glass, with blue ribbed wood paneling fragmented with geometric shards of antique mirror, reflecting light and always offering a unique visual interest.
Charmaine's Rooftop Bar & Lounge is a rooftop bar-lounge with fire pits and sweeping views of the San Francisco skyline. Here the "energetic chic of a European terrace meets the laid-back vibes of California cool," and the lines to get in are all you need to know about how popular it has become.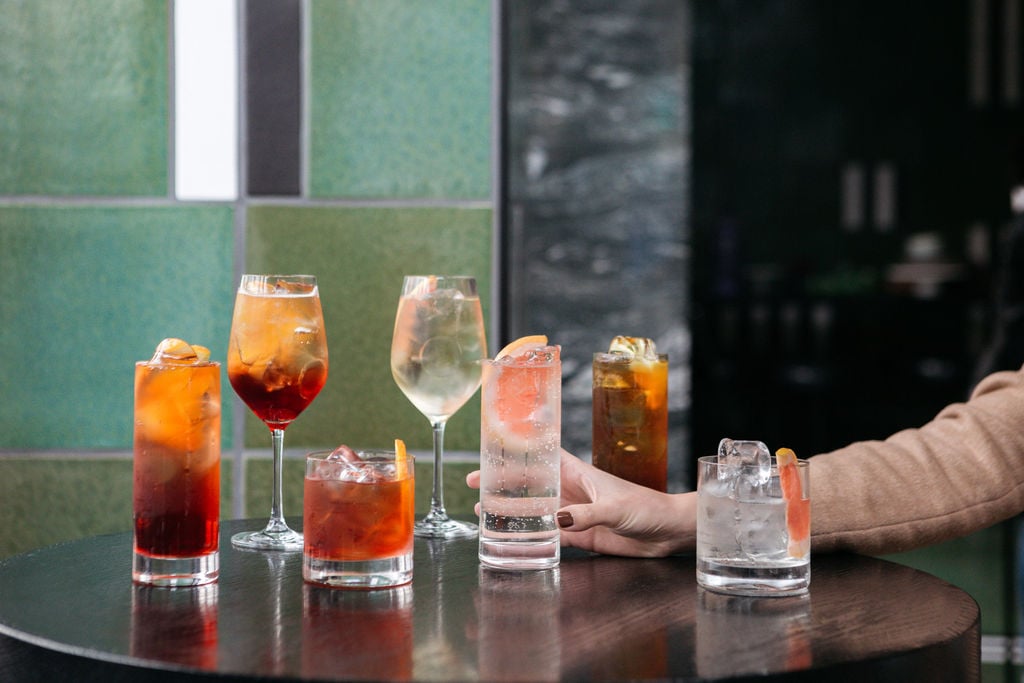 Charmaine's features an all-day menu from Chef Fox along with cocktails curated by, BV Hospitality featuring the "vibrant flavors, original combinations, and unique bitters and syrups" for which the brand is known. Lighter concoctions are made to be enjoyed while the sun is still up.
And La Bande is the hotel's tempting tapas bar, evoking Mediterranean cafés and highlighting the seasonal bounty of Northern California. Aperitif cocktails, Old World and biodynamic wines, and gourmet tapas curated by Chef Fox, plus a Barcelona-inspired market selection for those on the go, make for a compelling reason to linger.