Step Inside Steven Seagal's Bulletproof Arizona Mansion
The "Under Siege" star's $3.4 million compound has bulletproof floor-to-ceiling-windows, a movie theater and some totally sweet samurai sculptures.
Steven Seagal's secluded desert mansion is headlined by features you'd expect from a seventh-degree aikido black belt who spent the late-80s and 90s kicking ass in action-fueled flicks like Under Siege, Hard to Kill, Above the Law, and Driven to Kill.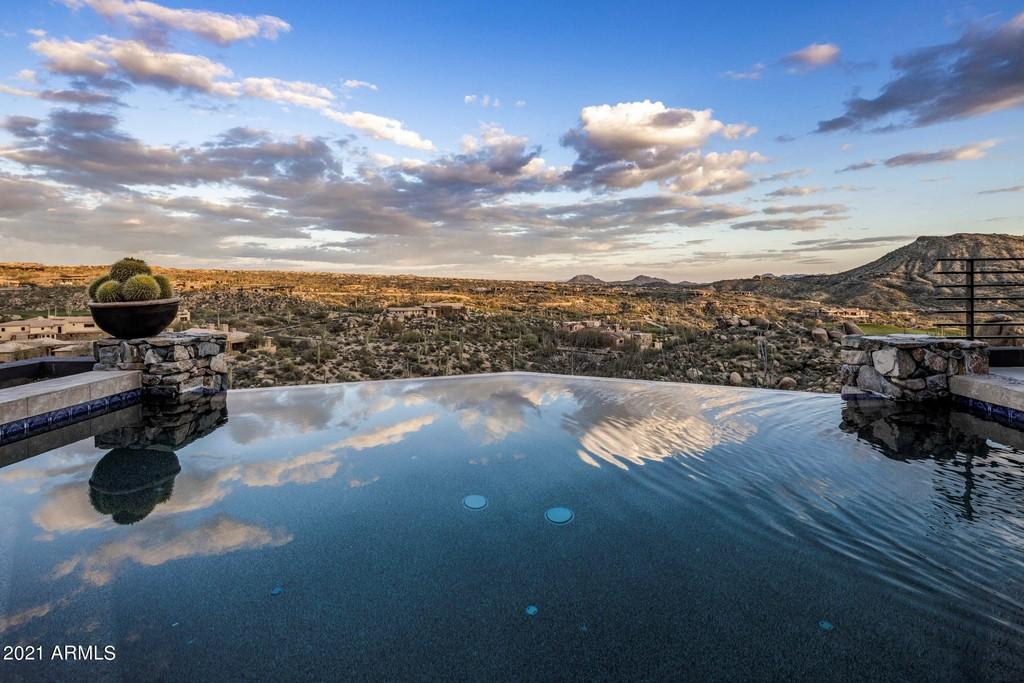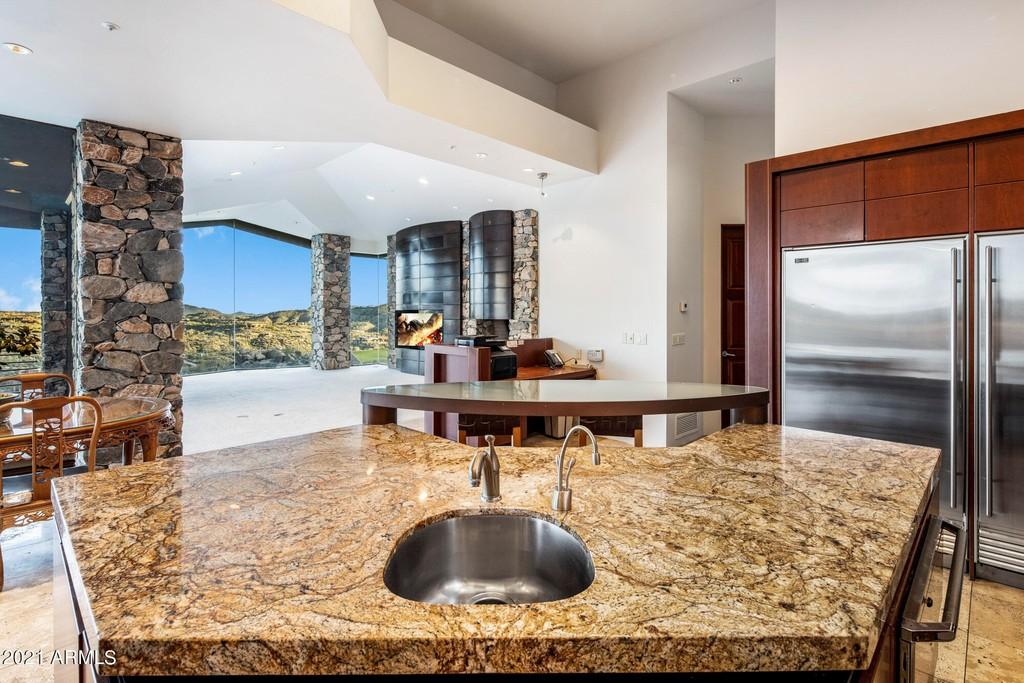 Built into a scenic hillside overlooking the Phoenix metro, the sprawling 5-bedroom, 5.5-bath estate resides on 12 acres at 3,000 feet above sea level in tony Scottsdale, Arizona.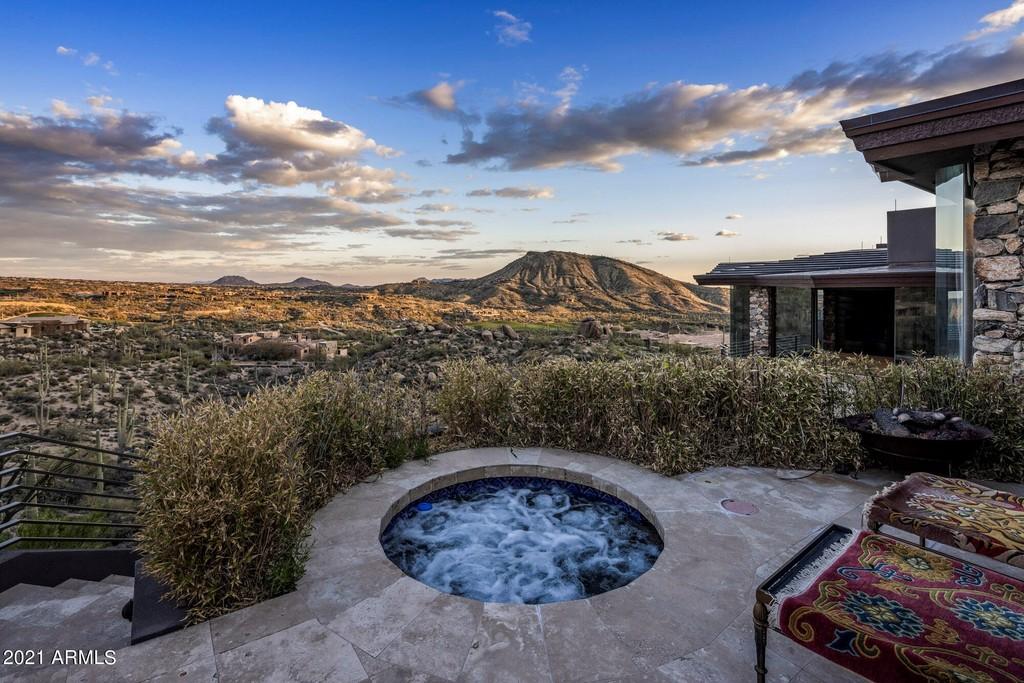 The exterior is accented with natural stone, bulletproof floor-to-ceiling glass, and natural copper, with a maze of meandering patios and balconies that provide multi-directional scenes of the cacti-populated desert.  
Inside is an open "Desert Contemporary"-style interior with four bedrooms, a home theater and several "flex" (multipurpose) rooms. A fifth bedroom, full kitchen, and living room are located on the mansion's guest home. 
Decor includes natural stone pillars, hewn copper accents, and naturally, samurai sculptures. Provided photos also show a jacuzzi and infinity pool with unimpeded views of the landscape below. 
As a bonus, purchase of the property includes full membership to Desert Mountain Golf Club, which boasts six Jack Nicklaus Signature courses and a new 54-par championship course. 
According to BroBible, Seagal purchased the 9,000-square-foot home in 2010 for $3.5 million and has been trying to sell since 2012, when he initially listed it for $4.25 million. The property is currently listed for $3.4 million on Realtor.com.