Take a Virtual Tour Of Flea's Stunning Hilltop L.A. Compound
The house, in the La Crescenta foothills, boasts a stylish mid-century design and a $9.8 million price tag.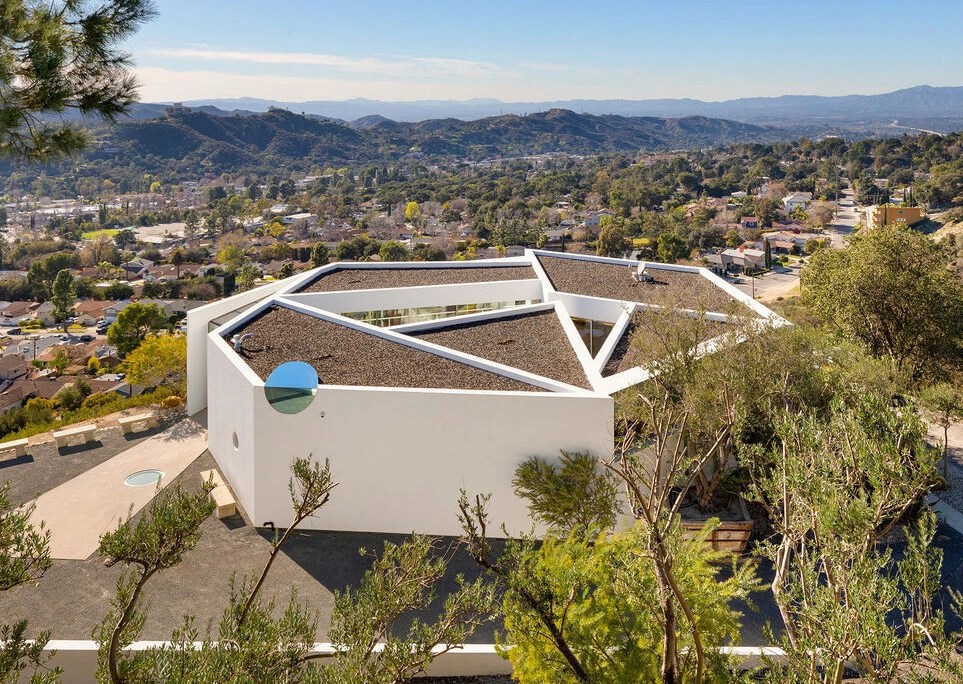 Here's your chance to live like a rock star — if you've got a cool $9.8 million lying around, since that's the latest price of Red Hot Chili Pepper Flea's compound in the Los Angeles foothills.
The one-of-a-kind, mid-century-style house boasts a pool and a cabin (among other structures added by the legendary bassist), and certainly suits the eclectic design taste of the funky riffmaster.
The eye-catching pad, which Flea bought about four years ago, was designed by architect Richard Neutra, and looks every bit as futuristic and yet timeless today as it did in the 1950s.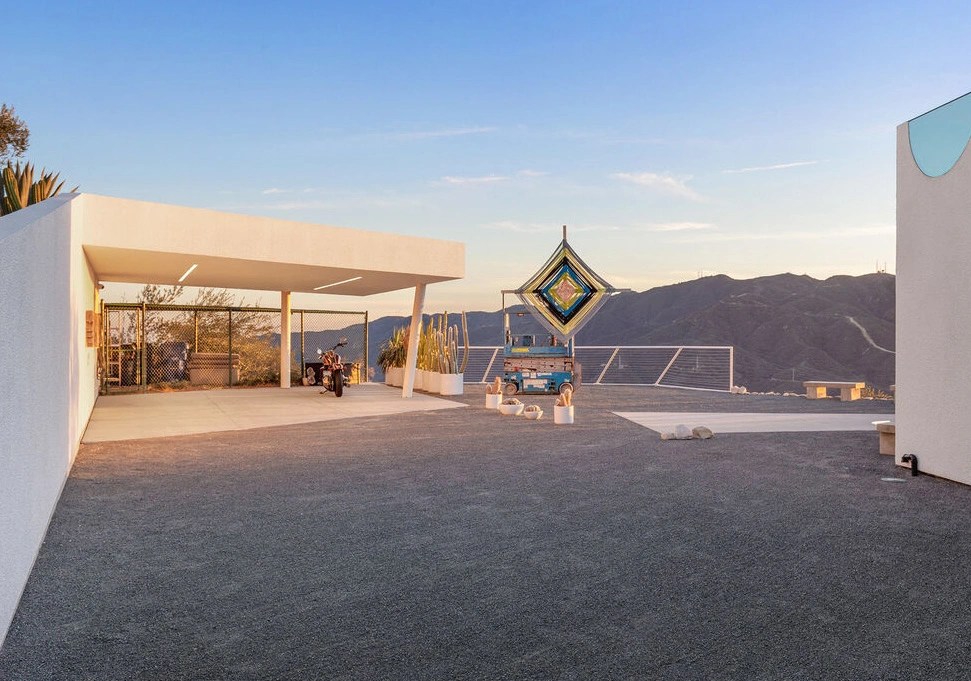 Of particular note on the property is a very impressive, seven-sided, uniquely spaceship-esque structure designed by Michael Maltzan, boasting a blue, curved-tile wall bathroom and at least one subterranean window.
The Maltzan-designed heptagon structure is filled with light wood elements and plenty of natural light through floor-to-ceiling windows.
The property itself is packed with stylish sundries of the rock n'roll lifestyle, like a Neutra-designed sofa system featuring a built-in record player and concealed speakers (part of the original property).
The property's third structure is seriously cool in its own right: It's a redwood cabin made from locally sourced trees, complete with a loft and an outdoor shower.
The 5.7-acre property is as unique as any in the L.A. market, or just about anywhere else — the blending of futuristic and mid-century touches doesn't get much better, with that nearly $10 million price tag to match.
The longtime Chili Peppers rocker, who recently bought a Malibu mansion, might be right to part with yet another property, considering the months he's spent on the road touring the band's 2022 LPs Unlimited Love and Return to the Dream Canteen.
It's good news for Chili Peppers fans that those two LPs sound as fresh and electric (yet classically funky) as ever, not unlike Flea himself. Suffice to say, the lucky eventual buyer is inheriting one rockin' piece of real estate.