This Luxury Space Balloon Lets You Sip Champagne 19 Miles Above Earth
Get ready for a 19-mile-high happy hour.
Space Perspective is one step closer to flying travelers to the edge of outer space in a stratospheric balloon dubbed Spaceship Neptune.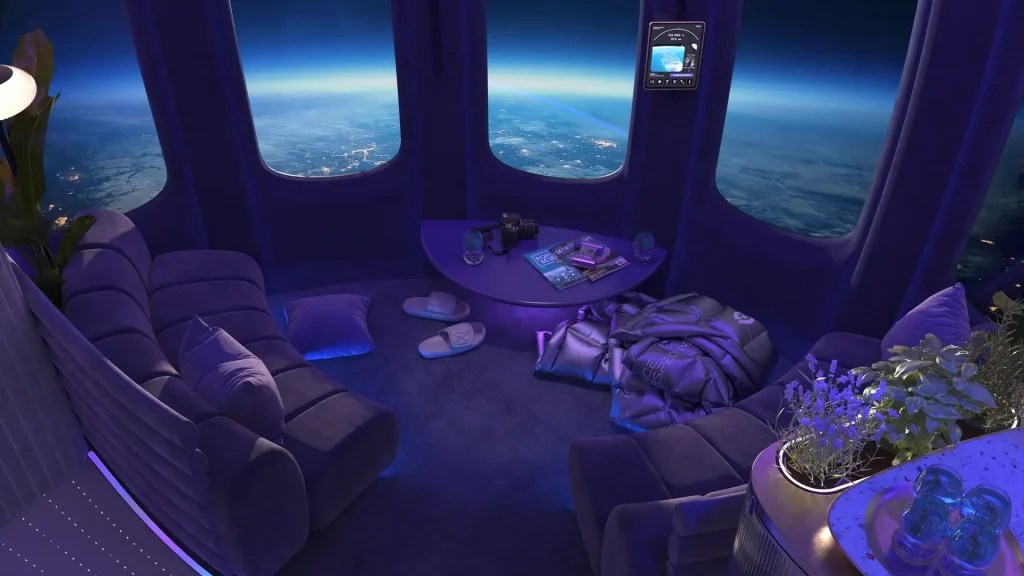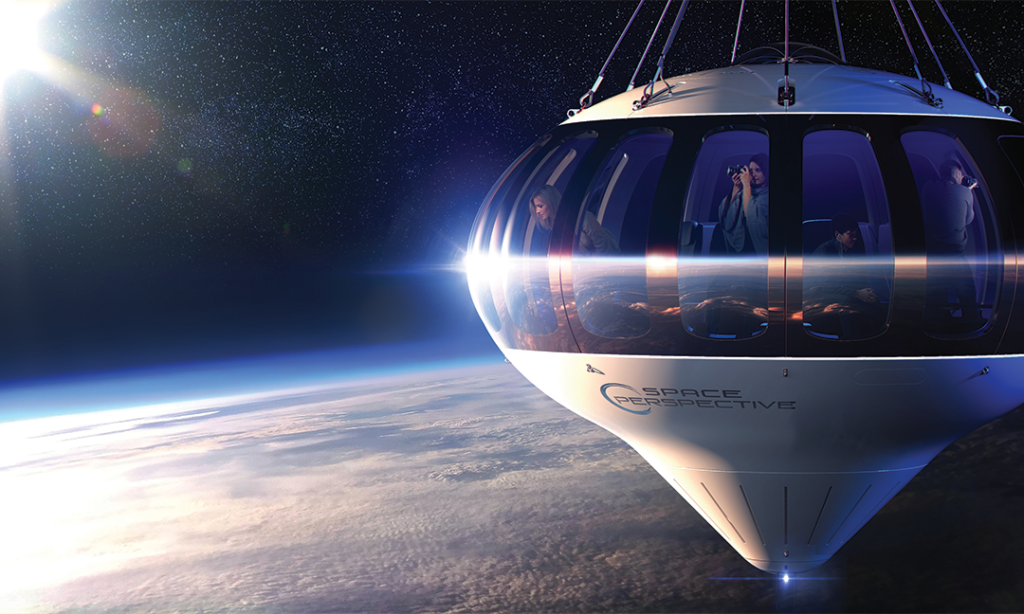 The Florida company just unveiled its Space Lounge, which is laid out more like a five-star hotel suite than a utilitarian space shuttle interior one might expect.
Robb Report points out that the pressurized and climate-controlled capsule boasts 360 degrees of 1.8-foot-by-5.1-foot windows—the largest ever flown to space—offering grandiose views people have only seen in satellite imagery.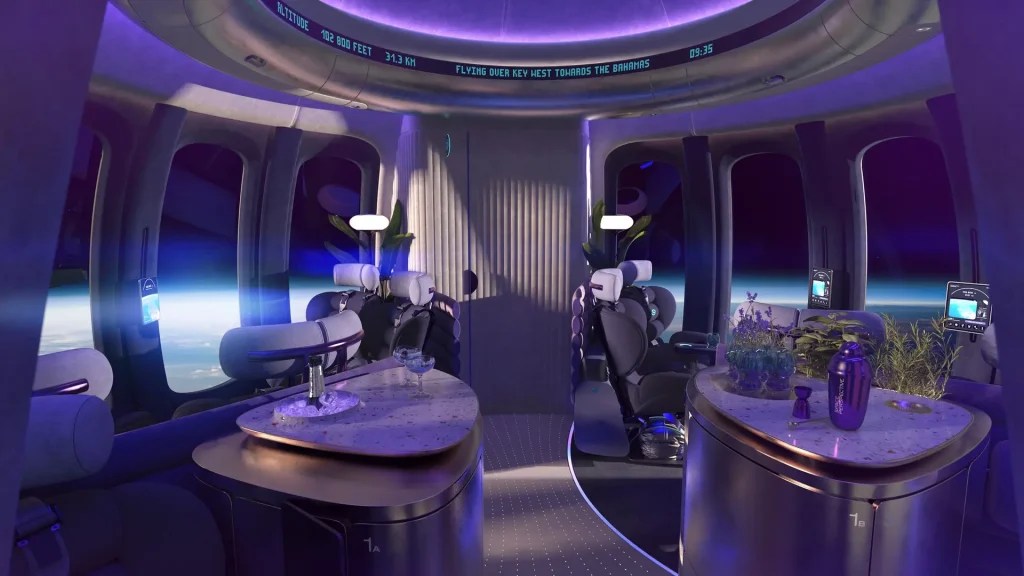 In an effort to make the cabin's atmosphere as relaxing impossible, it will be clad in calming purple fabrics with matching mood lighting and furnished with recliners like a first-class passenger jet seat. There will even be incense of lavender, basil, rosemary, and other herbs used to prepare in-flight meals.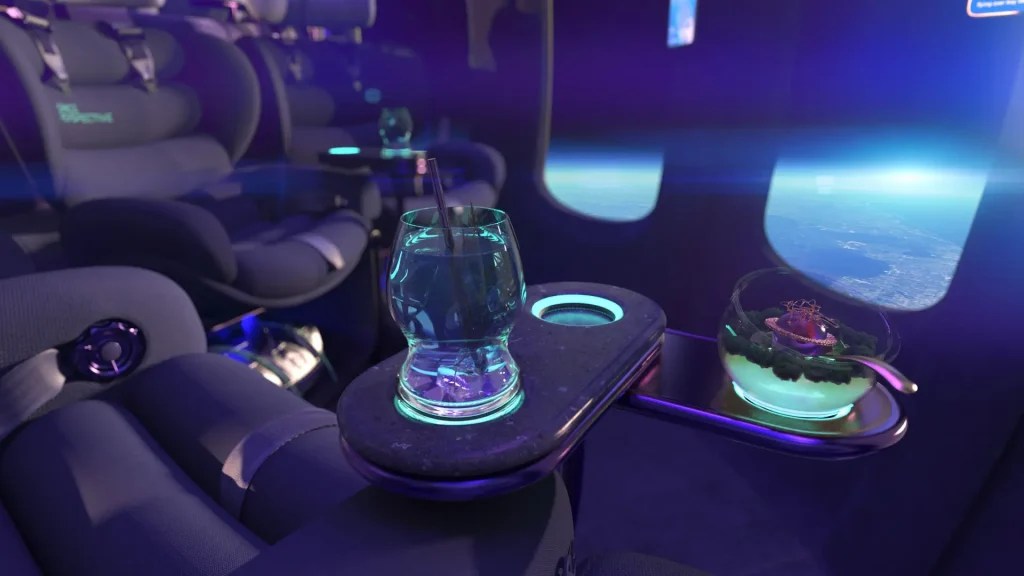 Space Perspective claims that Neptune trips are the only neutral, zero-emission ways to travel to space, and in keeping with the eco-friendly mission, the bar is built from from recycled space balloons.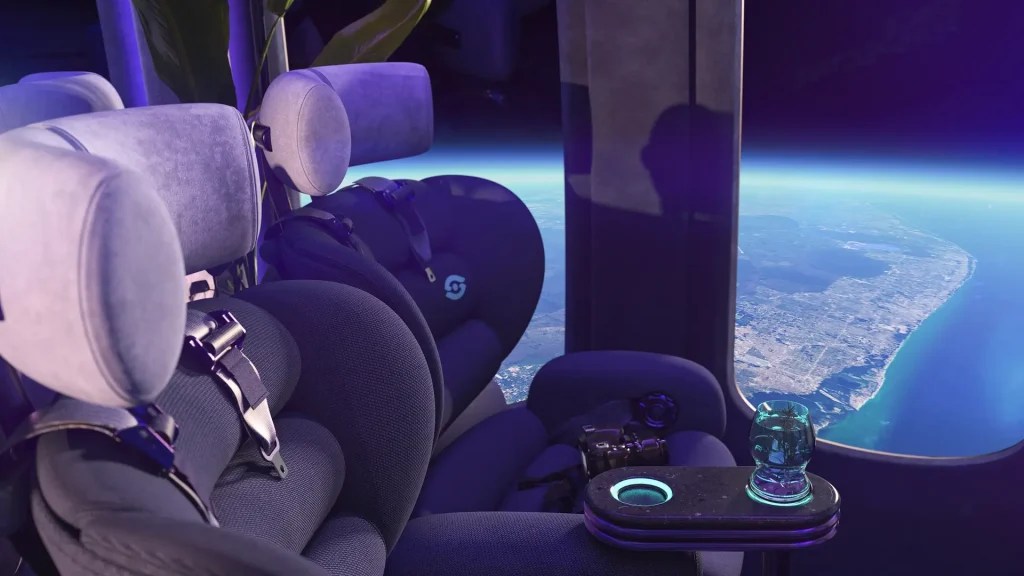 The actual Spaceship Neptune journey will see passengers gently float at 12 mph up to 100,000 feet (just shy of 19 miles), buoy at that altitude for two hours, then land in the ocean and board a boat to get back to land, completing the six-hour journey.
According to Luxury Travel Magazine, Space Perspective is now accepting reservations for 2025 and beyond at $125,000 per ticket, having booked all spots for its 2024 launch year.
Book a spot now with just a $1,000 deposit here.