This Luxury Train Will Take You Across The United Arab Emirates In Style
This ultra-opulent "rail cruise" ferries travelers from the east side of the U.A.E. across the Liwa Desert.
If the destination really is about the journey, then getting there should take the experience to another level entirely.
That's the idea behind a just-announced, cross-country Etihad Rail line that will ferry travelers across the United Arab Emirates in impossibly luxurious fashion.
Plans were solidified at the Middle East Rail conference, and Etihad Rail seems to have chosen the right partner: The cars are being designed by luxury hospitality company Arsenale, which worked most recently on the revamped Orient Express.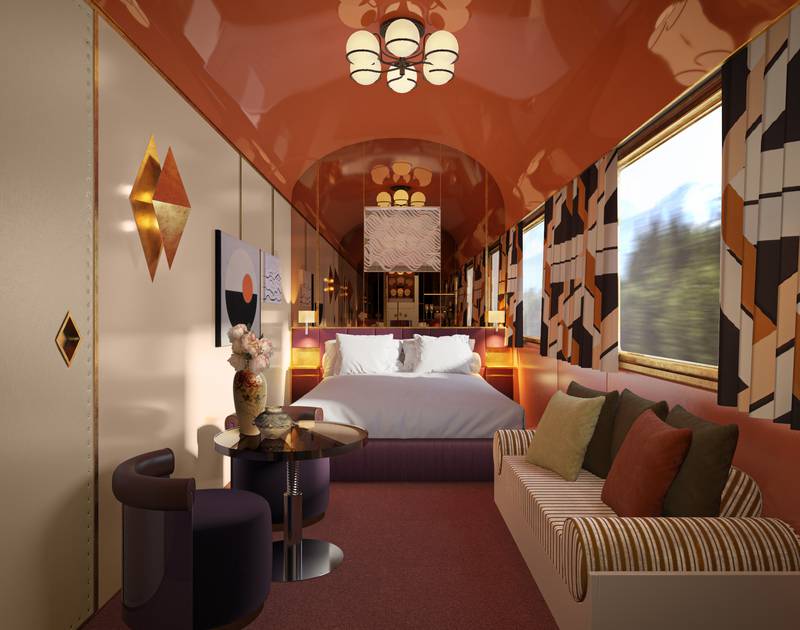 The experience is a "rail cruise" that takes travelers from the east side of the U.A.E. (Fujairah) across the Liwa Desert, with opulence top of mind every step of the way.
15 luxury carriages will harken back to Emirati heritage in their design, complete with made-in-Italy signature branding by Arsenale.
Neither a launch date nor a name for the luxurious train service have been announced as of yet, but the project reflects the surging demand for high-end train travel.
There's hardly a cooler way to travel at the moment than in the lap of luxury on an international train, so keep a weather eye on what's next as this unparalleled experience gets on track.