This Revamped San Diego Hotel Boasts One of Southern California's Best New Restaurants
Michelin-worthy cuisine from renowned chef Jason Neroni and inspired design bring heat to the SoCal city.
Following a transformational $25 million renovation, the radically revamped Kimpton Alma San Diego opened its doors a few months ago, adding a new dimension to the city's luxury hospitality scene. And now with the addition of The Desmond, a knockout restaurant from chef Jason Neroni of the iconic The Rose in Venice, CA, San Diego is suddenly heating up the Souther California dining scene, attracting foodies from near and far.
The new design features the high-end touches we've come to expect from Kimpton, but the Alma has a few unexpected flourishes that make it even more appealing.
"We are creating an effortless, understated luxe vibe at Kimpton Alma San Diego," as Carmine Iommazzo, the hotel's General Manager, puts it. "The property and its design marry Mexican heritage, street culture, and our obsession with comics to together create Alma's unique personality"—which the hotel describes as "Independent. Vibrant. Undeniably local."
Located in the hip Gaslamp district, the property is home to 174 guest rooms, 12 studios, 23 suites, and four, multi-level, 1,550-sq.-ft. penthouses with furnished balconies and spa baths that are among the city's most coveted accommodations. The suites boast floor-to-ceiling windows with unrivaled Pacific Ocean views, designed to "transport guests from the frenetic pace of the city below and bringing them a renewed sense of balance and harmony."
"Upscale and inviting" is another of the hotel's catchphrases, in evidence everywhere from the lobby to The Desmond, with its luxe Mid-century Modern vibe. At the mezzanine-level restaurant, Neroni and his team create dishes that are "refined and global, highlighting the best of San Diego with fresh local seafood, including a large selection of raw bar items, homemade pasta, and grilled fish and meats."
The restaurant was two years in the making, and the attention to detail shows in every aspect from the appetizers and cocktails to the entrées and impeccable service. The pastas are truly incredible, with standouts including Bucatini with nduja vodka sauce, lobster, pickled chiles, herb toasted breadcrumbs, and basil; and Spaghetti Tonnarelli with oxtail sugo, whipped crème fraîche, pecorino, and chives.
"It's been very cool to work with Jason and his food is just next level," Will Figueroa, the hotel's Director of Food and Beverage tells us. "He picks and pulls from all over. He's very influenced by Italian food, so his pastas and pizza doughs are like nothing I've ever seen. It's really exceptional. But he also takes inspiration from Asia, the Middle East, Morocco—all kinds of awesome flavor profiles that he incorporates into this food. And it's just fantastic."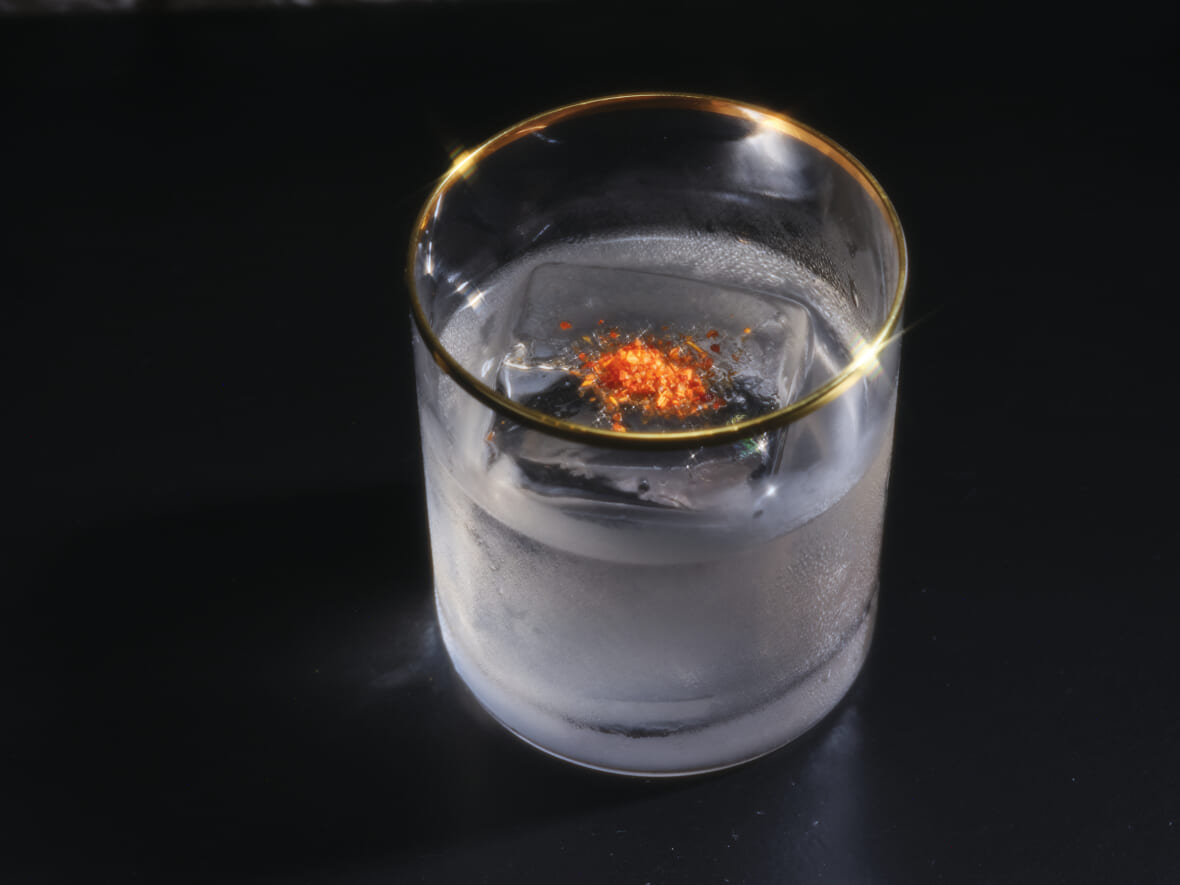 Having dined there three times in a row on our visit to the property, we think it is definitely Michelin level. The bar program is also on an elevated level, and showcases La Luna, the hotel's own brand of artisanal mezcal, which Figueroa and his team traveled throughout Mexico to help create. Produced in the "verdant and mountainous regions of Michoacan," it does not have the hard edge many associate with mezcal and is particularly well suited to cocktails.
Neroni also oversees the menu at The Café at lobby level, which has a more casual vibe and small plate-focused menu, and a laid-back, Southern California ethos. The lobby bar is well stocked and creates cocktails which are as equally appealing at the ones at The Desmond, with barstools in place of the posh lounge upstairs, and an emphasis on organic, local, small-batch-produced wines and spirits.
Envisioned by Californian design firm IndiDesign and "guided by the pulse of the city," Kimpton Alma is "inspired by San Diego as a border city and its eccentricities to reflect its humor and edginess." Created as an urban retreat, the decor "honors the people and history of this diverse and welcoming city" by showcasing murals created by local artists such as Celeste Byers and Jules Muck, as well as the aforementioned comic and street art influences.
Exceptional touches include lacquered wall paneling inspired by geometrical motifs; wall coverings with tattoo art and street graffiti elements; textile patterns inspired by traditional Mexican craftsmanship; convex mirrors set in handwoven baskets; handmade tapestries; and a one-of-a-kind collection of custom artwork and furnishings in common areas.
The hotel also just opened Leave of Absence (LOA) on its rooftop pool deck, which features original street art, offering tasty bites cooked in a wood-fired oven, also overseen by Neroni. The menu will include items ranging from pizza to oysters on the half shell, fresh salads, dips, hummus, and crudités served with freshly made pitas. The pool bar menu meanwhile showcases seasonal batch cocktails on tap. Make mine a double….