Behold The Erotic Carp Calendar You Never Knew You Needed To See
Hot babes and large fish join forces for one amazing calendar.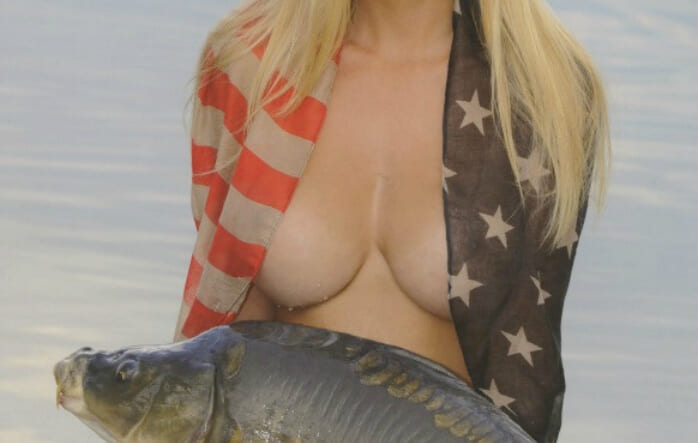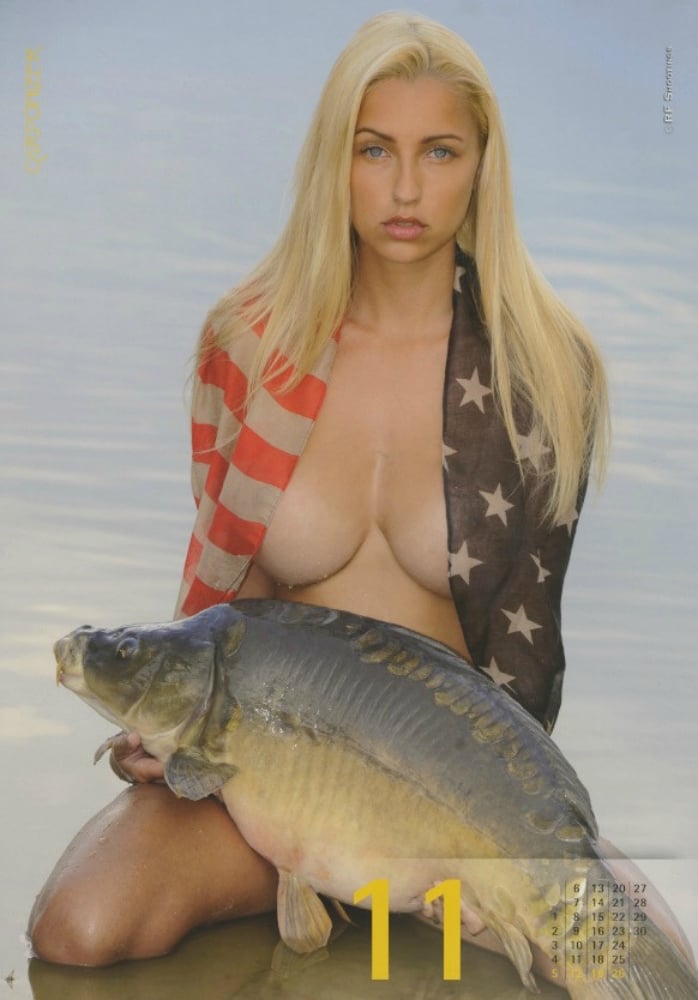 Sexy calendars are a thing we love and cherish, and lucky for us, there are endless options to choose from. Hot chicks in bikinis? Hell yeah. A seriously NSFW motor oil calendar? That exists too. Or, if you like chicken wing-wielding girls with big boobs, you'd probably enjoy the Hooters calendar. We all have our favorites.
But if you're looking for something a little more outdoorsy, you're going to love what you're about to see. Feast your eyes on the 2017 Carponizer Carp Calendar, featuring 12 exquisite pages of piscine glory, with sexy girls, and even sexier carp.
The calendar was created by mastermind Hendrik Pöhler for Carponizer, a German online retailer specializing in "high-end carp equipment." And just why did a carp equipment retailer decide to make a calendar with hot women seductively holding gooey, shiny freshwater fish? Simple: because the union of women and fish is really hot. Apparently.
"The idea for the calendar was to bring two of the greatest hobbies of men, fishing and women, together. I remember the day when I was fishing with my friend and at the spot next to us were two hot girls fishing. This was the moment I decided to make this fabulous calendar," Pöhler told Maxim.  
Have you seen anything more random? I literally have not. Literally. 
See the entire NSFW 2017 calendar below:
Buy one here for just $18.95!