This NSFW Motor Oil Calendar from Germany Will Get Your Engine Running
Get to know these 14 gorgeous garage gals.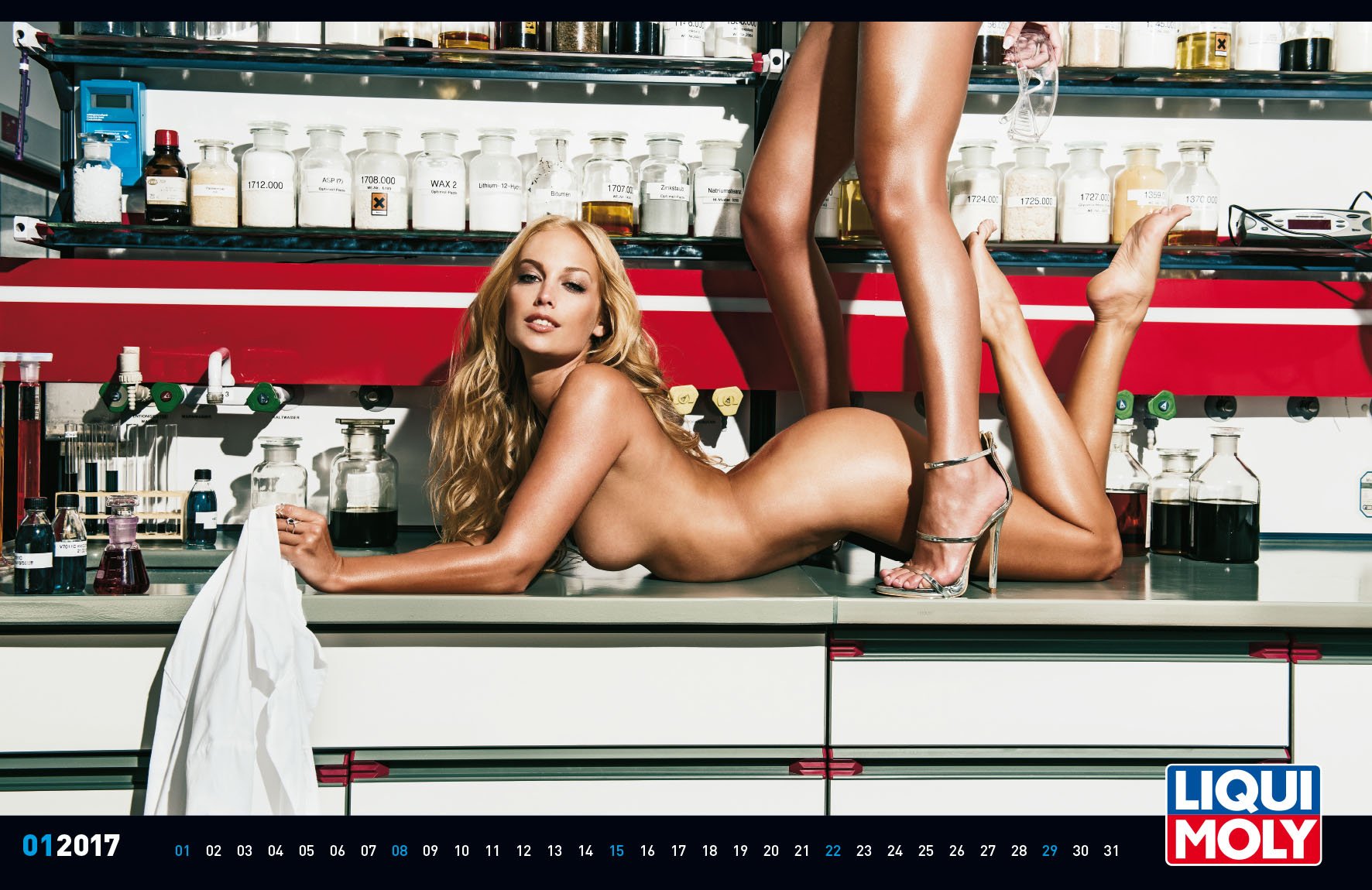 In Germany, selling motor oil is now an altogether sexier affair thanks to LIQUI MOLY. The automotive accessory company, founded in 1957, has an annual calendar that makes the famed Pirelli calendar girls look positively tame by comparison.
The idea of the company's products is to augment performance, and let's just say that the hotties using their oil for extra-automotive applications are suitably enhanced.
Check out the gallery above featuring a vignette of lubed-up beauties for every month, photographed at the LIQUI MOLY factories in Germany, and check out the racy behind-the-scenes video here:
https://www.youtube.com/watch?v=Q-_rgUoJZY4
It might just make you want to quit your cushy office job…