30 Reasons to Thank God for Victoria's Secret Angels
We can't get enough of these heaven-sent hotties.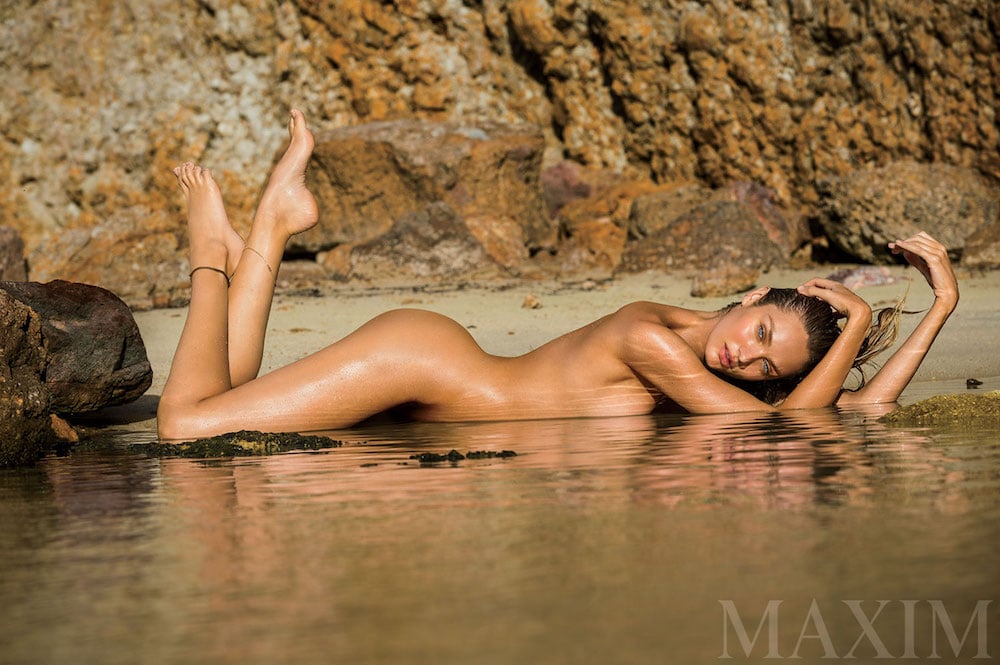 Here at Maxim, we're a fan of models of all sizes and origins, from the rising stars at top modeling agencies to the lovely up-and-comers using Instagram to break into the fashion world. 
But at the end of the day, our love and loyalties lie with the exquisite women hand-picked by Victoria's Secret each year to become the brand's signature Angels.
Many of them just walked in the 2017 Victoria's Secret Fashion Show, where they looked absolutely heavenly.
While we've put Martha Hunt and Jasmine Tookes on Maxim covers this year, there's never a bad time to pay tribute to the beautiful Angels who make our lives just a little bit better just by waking up in the morning.
Below, a tribute to God's most beautiful creatures:
They're absolutely stunning, like Taylor Hill…
" tml-render-layout="inline
They can make anything look good, even curtains, like Elsa Hosk…
" tml-render-layout="inline
They sometimes wear $2 million bras, like Lais Ribeiro…
They take incredible selfies, like Jasmine Tookes…
They love to pose, like Martha Hunt…
They serve and protect, like Josephine Skriver…
They're world travelers, like Bella Hadid…
They aren't afraid of underboob, like Gigi Hadid…
They look good on the big screen, like Rosie Huntington-Whiteley…
" tml-render-layout="inline
They love being cheeky, like Romee Strijd…
They look damn good in jeans, like Elsa and Martha Hunt…
" tml-render-layout="inline
…and sultry in black and white, like Iza Goulart…
" tml-render-layout="inline
They'll tell you exactly what they want, like Sara Sampaio…
" tml-render-layout="inline
They're always willing to show a little skin, like Kate Grigorieva…
…or a LOT of skin, like Candice Swanepoel…
" tml-render-layout="inline
They like to show off their bad side, like Bridget Malcolm…
" tml-render-layout="inline
…and their angelic one, like Karolina Kurkova…
" tml-render-layout="inline
They like to get wet, like Miranda Kerr…
" tml-render-layout="inline
…and wild, like Behati Prinsloo and Candice Swanepol…
" tml-render-layout="inline
They're happy to wear costumes, like Vita Sidorkina…
" tml-render-layout="inline
…or nothing at all, like Stella Maxwell…
" tml-render-layout="inline
They don't come with much baggage, like Erin Heatherton…
" tml-render-layout="inline
They're both sexy and successful, like Gisele Bundechan…
" tml-render-layout="inline
…and Alessandra Ambrosio…
" tml-render-layout="inline
Their beauty is eternal, like Heidi Klum…
" tml-render-layout="inline
They love music, like Joan Smalls…
" tml-render-layout="inline
… and balling, like Adriana Lima…
" tml-render-layout="inline
…and the glory of the surf, like Behati Prinsloo…
" tml-render-layout="inline
They probably love lazy Sundays as much as you do, like Lily Aldridge…
" tml-render-layout="inline
But most importantly, they look their best down on the beach, just like Paige Reifler…
" tml-render-layout="inline