All the Greatest Nineties Supermodels Just Reunited, and We've Never Felt So Alive
Which '90s supermodel was your favorite?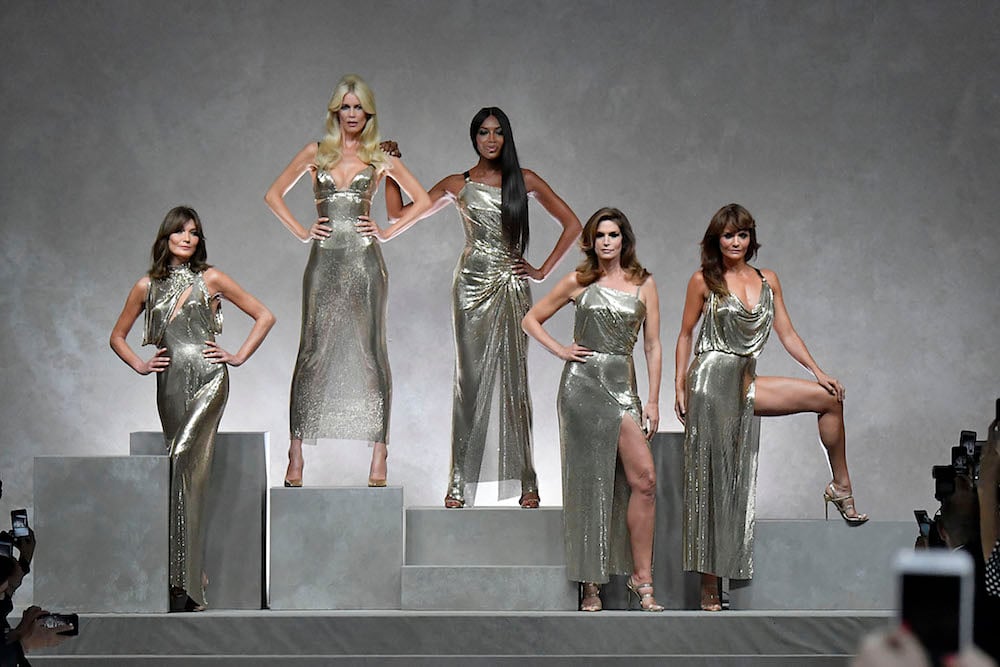 The top models that men of a certain age pined for in the '90s—Cindy Crawford, Claudia Schiffer, Naomi Campbell, Helena Christensen and Carla Bruni, among them—reunited at the Versace Spring 2018 Show at Milan Fashion Week.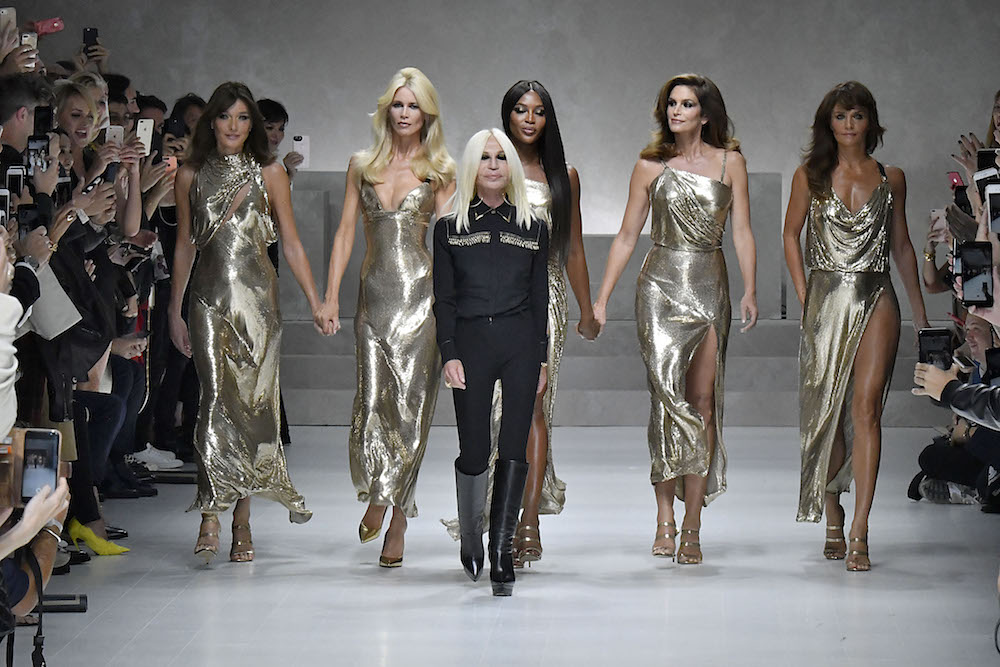 The so-called "Versace Golden Girls," who iconically stalked the Versace runways at its prime, waited until the last twenty-something model had left the stage. Then, a curtain was lifted to reveal all dressed in shimmering gold.
https://www.instagram.com/p/BZZ-bmDAzI7
The crowd truly lost it when they began to walk down the runway as George Michael's "Freedom! '90" played in the background.  
https://www.instagram.com/p/BZXKZ5eALhL
The moment, which lit up social media, harked back to that time when Linda Evangelista, Cindy Crawford, Naomi Campbell and Christy Turlington held hands mouthing the words to "Freedom! '90" at a Versace show in 1991.
It boggles our mind it's been over 20 years since these beauties ruled the runways. Revisit some of their iconic looks, below.
Cindy Crawford
https://www.instagram.com/p/BVIRa9Jgzu4
Claudia Schiffer
https://www.instagram.com/p/BF6FYtWyE-N
Naomi Campbell
https://www.instagram.com/p/BXyZ-XugDiY
Helena Christensen
https://www.instagram.com/p/BXv7p2yHOGJ
Carla Bruni
https://www.instagram.com/p/BIrui1SgYQ_