Abigail Ratchford Channels Margot Robbie With 'Wolf of Wall Street'-Inspired Lingerie Photo
"From now on, there's gonna be nothing but short, short skirts around the house."
Getty Images
Abigail Ratchford is the latest bombshell to recreate Margot Robbie's heart-pounding tease featured in a famously sultry scene from The Wolf of Wall Street.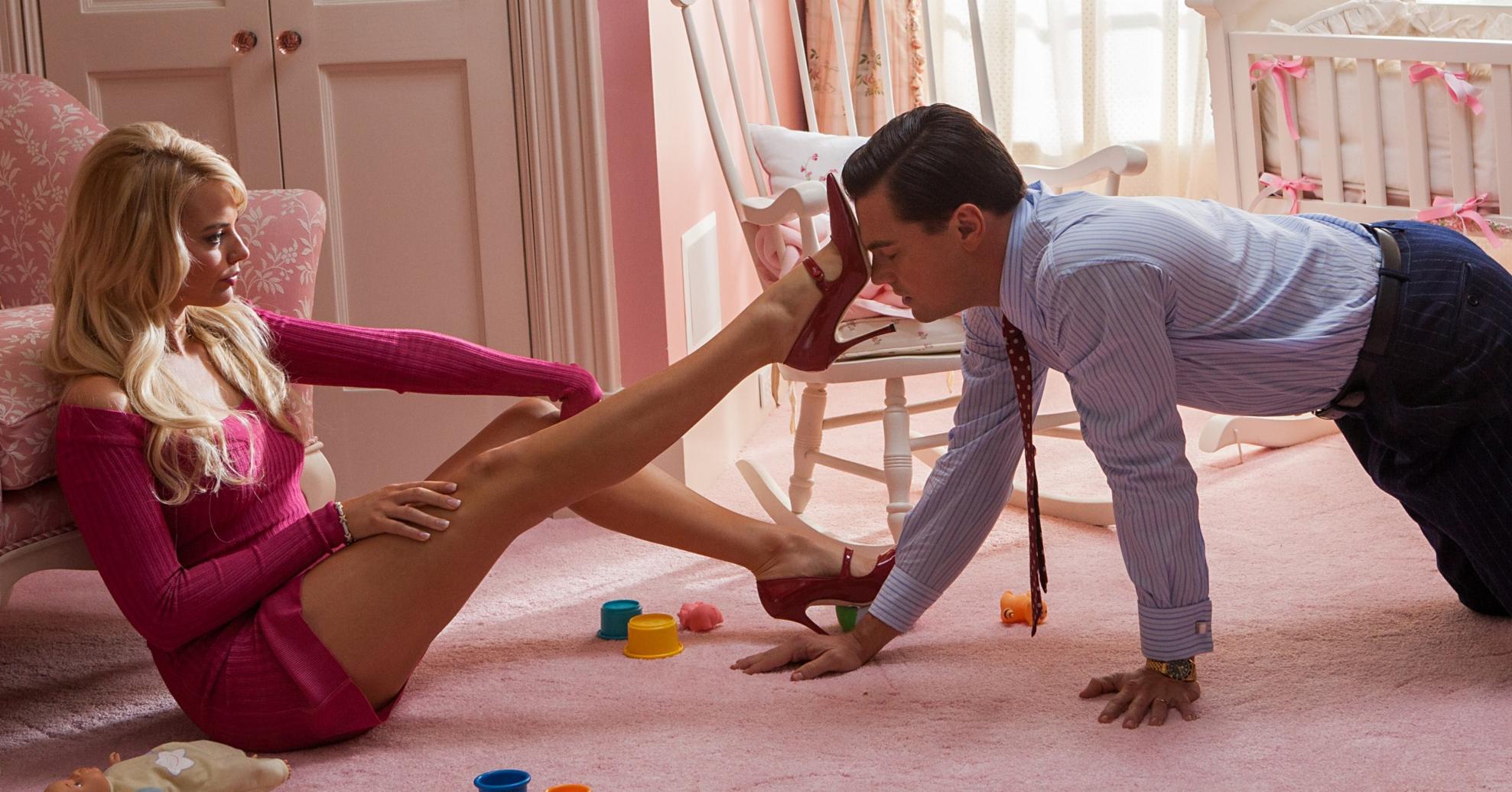 In Martin Scorsese's stellar 2013 dramedy, Robbie plays the estranged wife of Leonardo DiCaprio's morally warped stockbroker Jordan Belfort. As punishment for his incessantly bad behavior, she dresses below the belt in nothing but a short pink skirt and declares a strict "look-but-don't-touch" policy. As tension builds, Robbie's character uses a heeled foot to keep her husband at bay. 
A lingerie-clad Ratchford strikes an almost identical pose in a new 'gram, which features LA-based hair stylist Brandin Palestino at the business end of her sole.  
In addition to the nearly 100,000 likes the post garnered in under 20 hours, fellow models Khloe Terrae, Amanda Lynn and Sarah Harris all praised the self-proclaimed "Queen of Curves" in the comments section, with the latter saying, "Fav photo of you ever I think."
Ratchford isn't the first stunner to channel Robbie's iconic scene. Former Maxim Hot 100 leader Stella Maxwell also did a rendition that's arguably as glorious as the original for the 2016 Love Advent Calendar. 
And Camille Kostek, a 2019 Maxim Hot 100 beauty and Rob Gronkwoski's gorgeous girlfriend, broke out similarly scanty attire along with her best Long Island accent in a like-worthy clip that was posted to Instagram earlier this year.  
"Mommy doesn't want to hear it," Kostek recites. "And from now on, there's gonna be nothing but short, short skirts around the house." 
Which Wolf of Wall Street homage is your favorite?