Adriana Lima Is Single Once Again After Breaking Up With Julian Edelman
The Brazilian supermodel is back on the market after splitting with the Patriots wide receiver.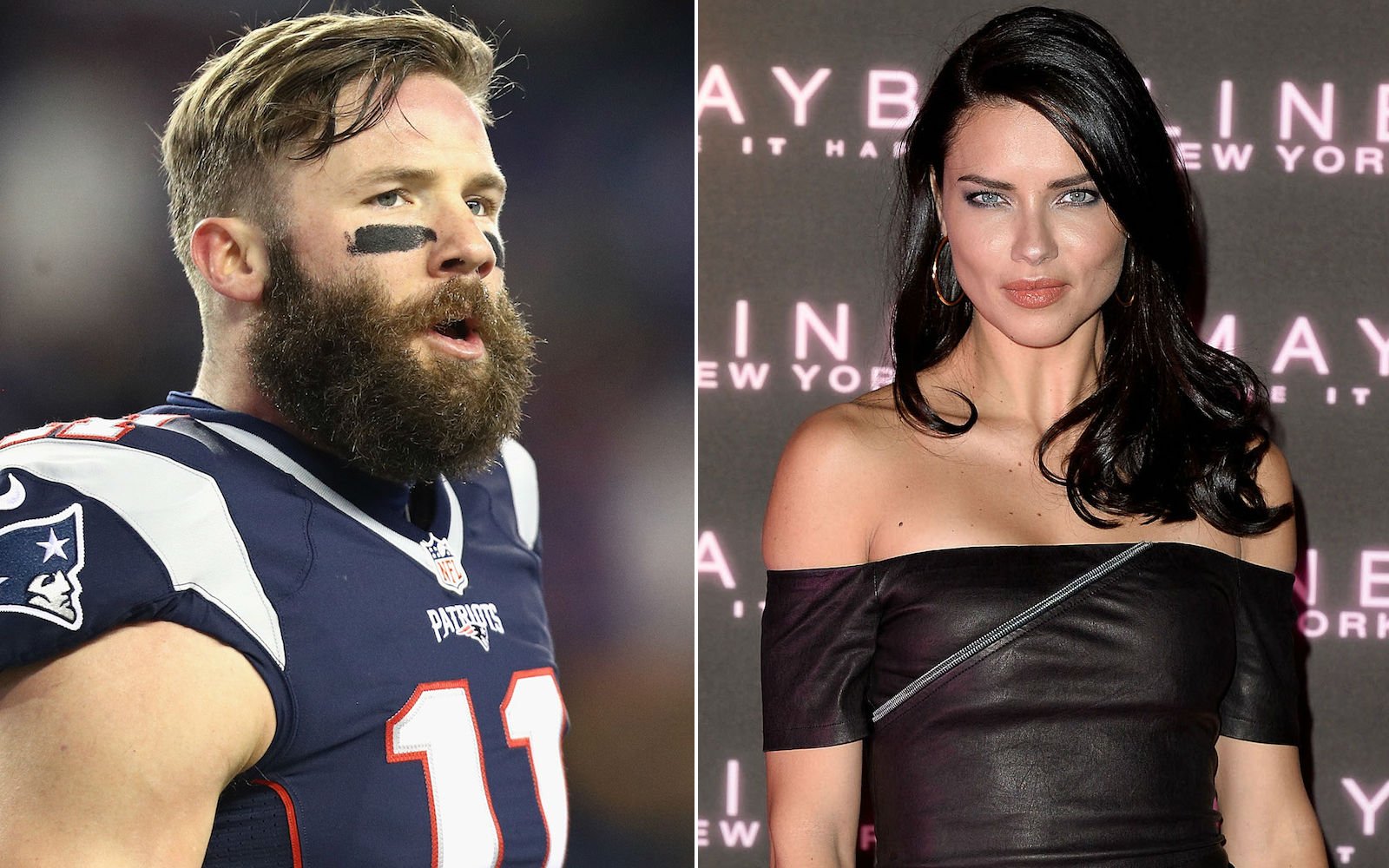 Last month, Julian Edelman was riding high. He just won a Super Bowl ring after making one of the most spectacular catches in NFL history. He was dating Adriana Lima. His beard was getting even thicker. Life was good. 
But in March things changed. First his beard disappeared and now his girl has too. Lima and Edelman called off their eight-month relationship this month, E! says, because of "conflicting schedules." 
https://www.instagram.com/p/BOnQNEogVlt
Both of them seem to be taking the break-up in stride. Edelman has been seen in the past few weeks sitting court side at a Celtics game and chowing down on Texas barbecue with teammate Danny Amendola. We have a feeling Edelman will be rebounding with another smoking hot beauty on his arm any day now. 
https://www.instagram.com/p/BRRa8P5B5VJ
Lima, who hit the market on the same day that Jennifer Lopez leaves it, is "focused on modeling, starting her acting career and raising her two daughters," E! says. 
https://www.instagram.com/p/BQ_8dYuBHXG
But don't let that mislead you. She will no doubt entertain a new boy toy if the right guy comes along. Maybe it's you. 
https://www.instagram.com/p/BNiHaJWAsTzhttps://www.instagram.com/p/BQXDY0XAFja