Alanna Arrington Is Maxim's March/April Cover Girl
Meet the stunning new Victoria's Secret bombshell.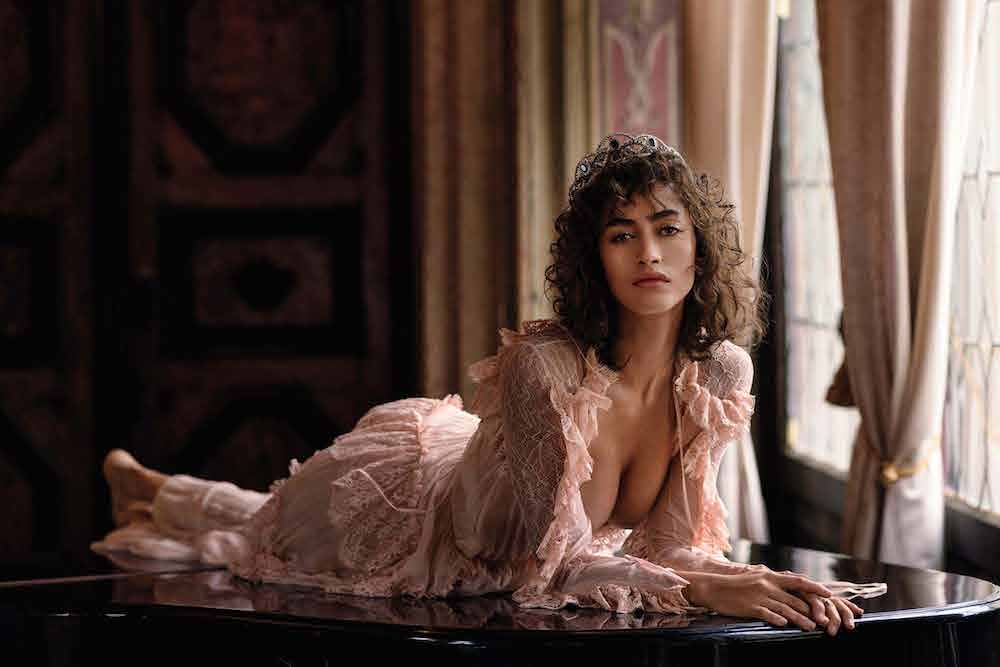 If you were one of the nearly five million viewers of the Victoria's Secret Fashion Show this past winter, you would know that 19-year-old Alanna Arrington lives up to her Instagram bio, which reads "I am who I want to be." The Cedar Rapids, Iowa, native injects personality and attitude into everything she does, even walking the famed V.S. runway. 
For the 2017 event in Shanghai, she paired the standard strappy bra and lacy panties with a boyish shiny bomber jacket, striped over-the-knee neon boots, and her signature stomp.
"When I walked out this year, I was like, 'I belong here.' I used to run to Eminem's 'Lose Yourself' playing on repeat while looking at a picture of Candice [Swanepoel] and Adriana [Lima] taped up with the words 'You'll do it one day,'" says Arrington of her early years trying to break into modeling. Now, she's featured in Stella McCartney ad campaigns and on Chanel catwalks.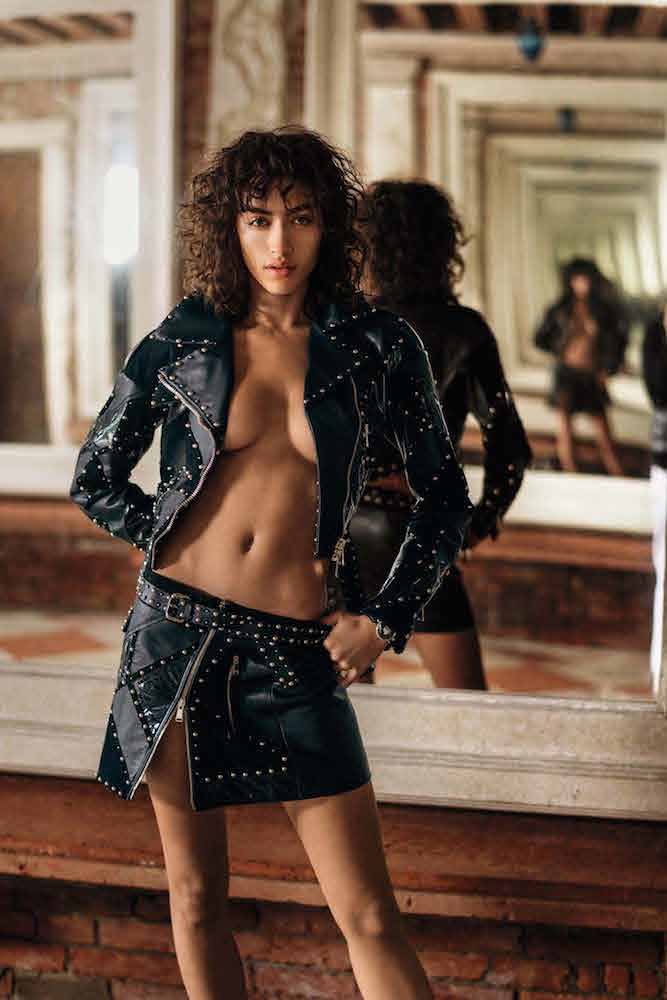 Such self-confidence is tricky to find at 19, much less at 13, when
Arrington was discovered in her hometown. But this model oozes it from
her perfect pores. When I meet her on a frigid December afternoon at
Manhattan's Soho Grand hotel, Arrington is wearing an oversize, bright
yellow hoodie with strappy track pants. She isn't playing a part just for the
sake of it—she actually dresses like she doesn't care. (Fitting herself into
titillating outfits like the ones seen on these pages is work: "I dread wearing
dresses, but I do it for the job. I put my work clothes on, like everybody else
does, and I'll put a dress on.")
Need further proof of her nonchalance? To pass the time in the Midwest,
she played every sport she could. "I tried literally anything they had in Iowa,"
she laughs. "I've played basketball for a long time. I was a gymnast until my
coach told me I was too tall. And then I played volleyball for eight years,
softball for 10, soccer for 10, track for three, and I tried karate at one point."
Later, modeling also provided an avenue for Arrington to find herself.
As a self-proclaimed "awkward and quiet" kid, it allowed her to be her true
"loudmouth" self. "Fashion for me was just a really fitting place," she says.
"Everybody in fashion is who they are. You can be who you want to be and
no one thinks it's weird. Whereas, if I were to walk into an insurance company
and get a job there, you can't be a kook and it be okay."
Her legions of fans are certainly happy she never became an insurance
agent. And she loves her fans right back. She answers her devotees' comments
and direct messages on social media directly and gets emotional
when they talk to her. "I just actually cried recently because I had my first
'come up and ask for my autograph' moment," she admits.
Perhaps that's because Arrington is a fangirl herself. She's obsessed with
R&B singer Miguel and former Celtics small forward Paul Pierce. "I've
been repping the Celtics since day one," she says with a proud grin. "Paul
Pierce retired last year. That was heartbreaking for me. I've had every jersey
of his since I was eight; I would get a new one every year."
But her ultimate infatuation is Naomi Campbell, whom she met last
September at the Vogue Italia "New Beginning" party during Milan Fashion
Week. She was on the red carpet, about to do her step-and-repeat poses
in front of the mob of cameras, when Campbell, Cindy Crawford, Claudia
Schiffer, and Kaia Gerber jumped out of their car to do their pictures.
Campbell grabbed a shocked Arrington's hand and walked her into the
party. Arrington then whips out her giant iPhone to show me the photos
for proof. "Naomi's, like, my girl," she says. "That's my goddess right there."
Things are clearly working out well for Arrington, but then again the babe of the moment isn't necessarily "expecting" anything. "Everybody has a different path in modeling and life, so you don't really know at the end of the day what's going to happen," she says. "When something good happens, I'm like, 'Oh, sweet! I get to do that? Amazing!'"
Pick up the March/April issue, on sale February 20th, and be sure to subscribe so you never miss an issue.