Alexis Ren is Maxim's August Cover Girl
Meet the 20-year-old bombshell who's taking Instagram by storm.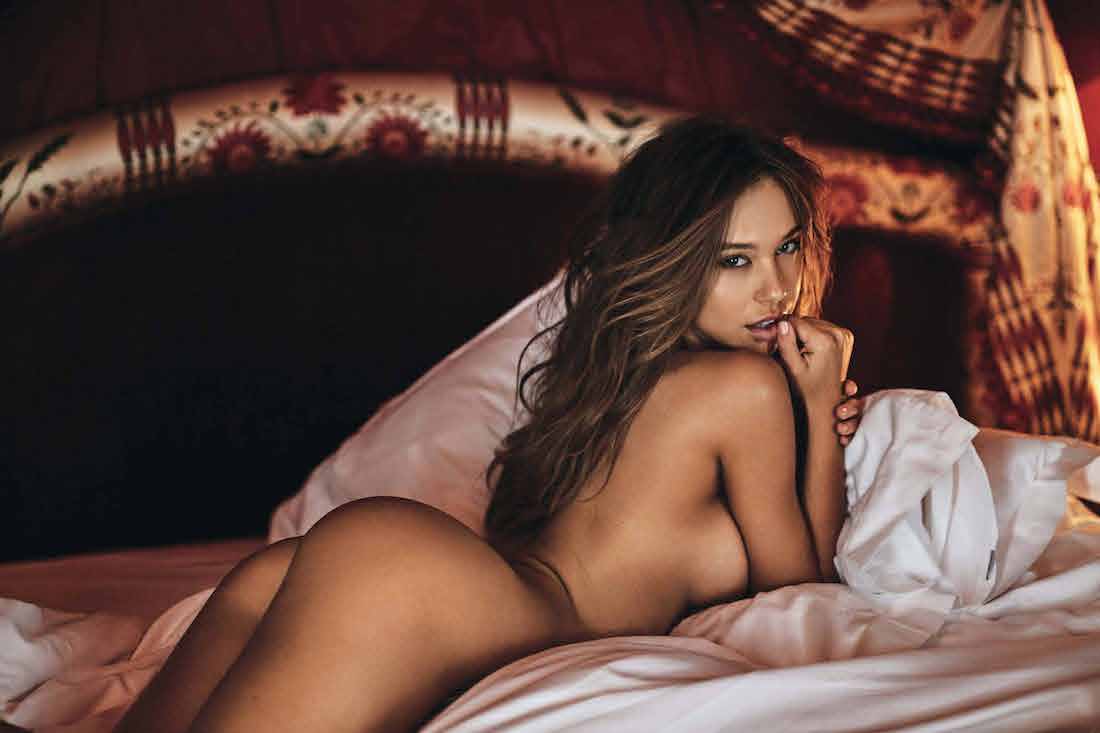 The light in Southern California moves from shades of straw gold to hazy peach—basically, your perfect selfie conditions. With palm trees in the background and Alexis Ren in the foreground, mooning the camera from a skateboard, you have the makings of social media magic: a single video clip, and then—bam!—more than 7 million views on Instagram.
Ren, the 20-year-old model and Instababe extraordinaire (9.4 million followers and counting), is sanguine about why she gets all those likes. 
"Confidence is what people tend to gravitate toward, and also, obviously, sex. I don't consider that a bad thing, though. 
"If a woman likes to post about her body, that doesn't make her a slut, desperate, or dumb. It still blows my mind we are stuck in that perception of womanhood. It's 2017. Come on, people!"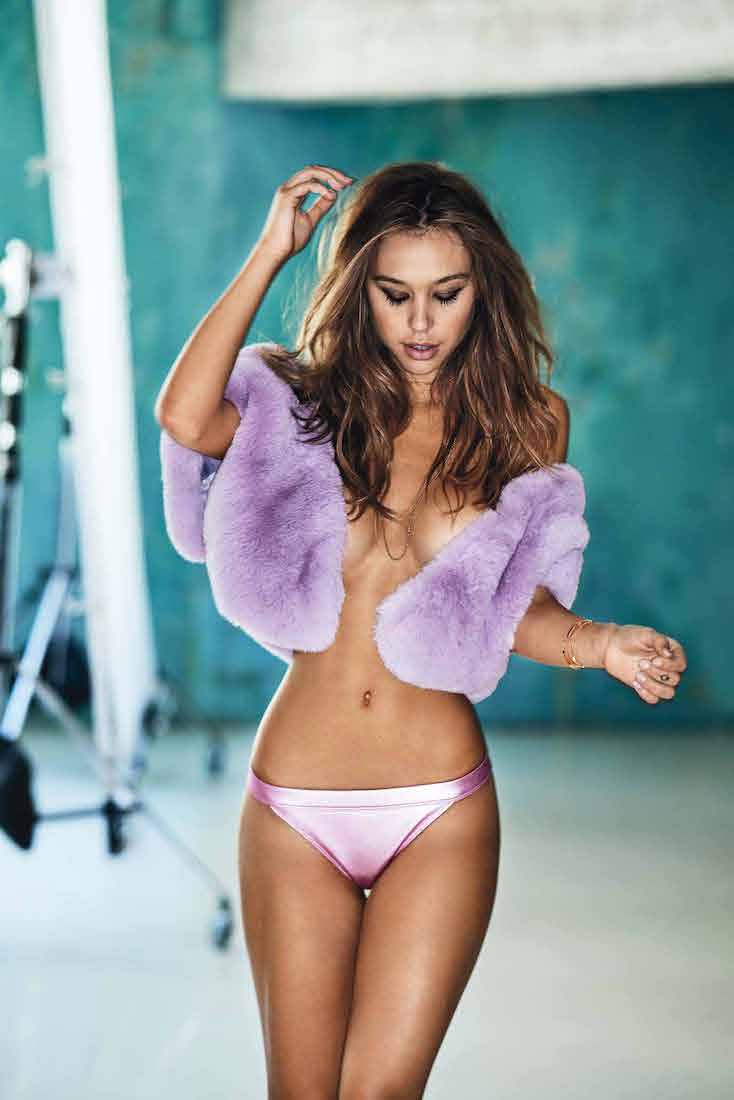 Ren grew up in the tony coastal town of Santa Monica, surfing, skateboarding, and getting plenty of second glances for that body. At the age of 13 she was scouted to model for the surf chick label Brandy Melville, and photos of her in a bikini soon went viral, laying the foundation for a mini empire that blended traditional commercial jobs with a huge social media following. Earning notoriety at such a young age was "surreal," she says. "It's still weird."
Thanks to her manga-esque proportions—Bambi eyes, a 23-inch waist, and a gym-earned rear view—and a knack for conveying a bubbly, jet-setting sex appeal, Ren was at the vanguard of a tribe of genetically blessed "influencers." 
For millions of young girls, anything she does is #goals; fans obsess over everything from her diet to her sex life. For years, her relationship with fellow social media star Jay Alvarrez only added to her fans' sense that they knew everything about her, and the pair banked on that oversharing, posting dreamy YouTube videos that garnered millions of views.
Last February, the couple confirmed their split, and this spring, in the run-up to launching her own fitness label, Ren Active, Alexis took to Twitter to explain that being Alexis was not all jaunts to Hawaii and lounging by the pool with a puppy while wearing a G-string. "I've gone through a lot as far as health," she wrote. "I overworked myself to the point of malnourishment."
Now, Alexis says, she's in a better place. "I'm stronger, happier, and healthier than I've ever been…In the last six months I've opened up to my followers about my struggles in my day-to-day. I think being vulnerable to other humans is a form of strength."
She also takes pains to point out that she's not just some girl in a swimsuit.
 "People think I don't have substance and I'm just another pretty face. I have been through a lot of life experience for a 20-year-old. People tend to judge a book by its cover. I love being unexpected and gaining respect for who I am and not how I look." If you're thinking of pickup lines, she says, channel your inner Elon Musk. 
"I love a guy who knows who he is, can make me laugh, and challenges me intellectually…I love talking about space, our society, and what the future holds for us as a civilization."
But lest you imagine Ren takes herself a little too seriously these days, she always defaults to a rather cheeky sense of humor, as evidenced by a recent Instagram series showing her having lunch and not so coyly lifting her white T-shirt to show some generous underboob as she tucks into a burger and kale salad.
Because why the hell not?
Pick up the August issue, on sale July 18th, to see all of Alexis Ren's glorious Maxim photos, and be sure to subscribe so you never miss an issue.