Watch Former Maxim Cover Girl Alexis Ren Turn Heads in a Tiny Gold Thong
"I immediately went into diva mode."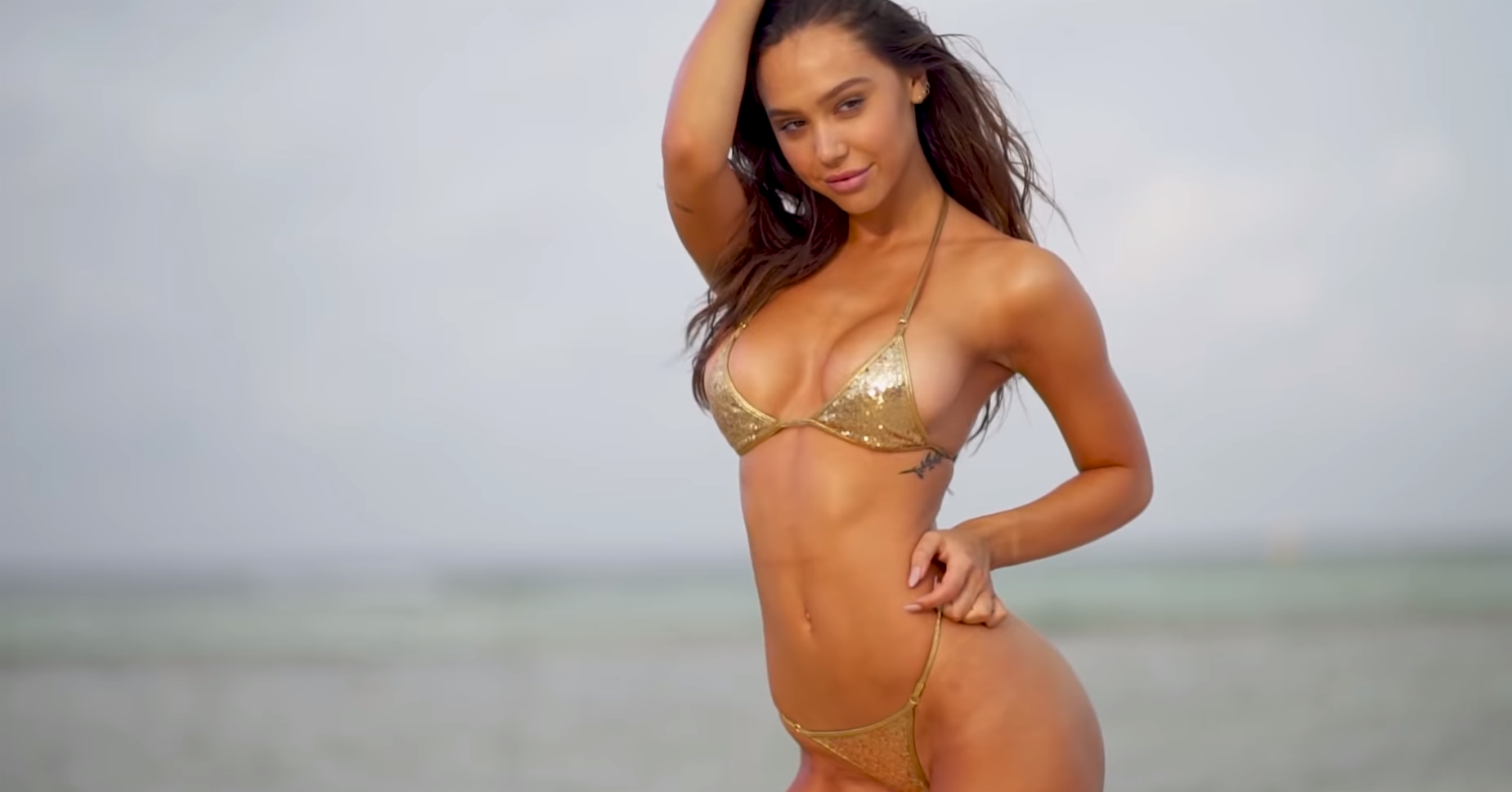 YouTube/Sports Illustrated Swimsuit
Alexis Ren swapped out the "tiniest bikini you've ever seen" for a glistening gold thong in a steamy new video.
While the former Maxim cover model's favorite look from her Sports Illustrated Swimsuit shoot may have been the scanty white number above, Ren felt like a "diva" when she suited up in this:
"When she pulled out this gold, shiny thong, I became like a little girl again," Ren said. "It was kind of like a dream—sparkly and pretty. I immediately went into, I guess you can say, diva mode."
Thanks to the newly minted supermodel's prowess, they got the photo in four shots.
We wouldn't be surprised if one of these sizzling recent 'grams was captured in one take:
https://www.instagram.com/p/Bm8akrLDoBR
https://www.instagram.com/p/Bm65H73DCDC