Alexis Ren Wears the 'Tiniest Bikini You've Ever Seen' in Sultry New Video
"I don't like tan lines."
Alexis Ren isn't afraid to don a minimal amount of clothing for the camera—just check out her nearly nude Maxim cover. 
That "less is more" attitude came into play again when the bikini-clad Instagram influencer and supermodel shot the above video for the Sports Illustrated Swimsuit Issue. 
"For my bikinis, the smaller the better. That's how I've always been. I don't like tan lines, and I work out a lot."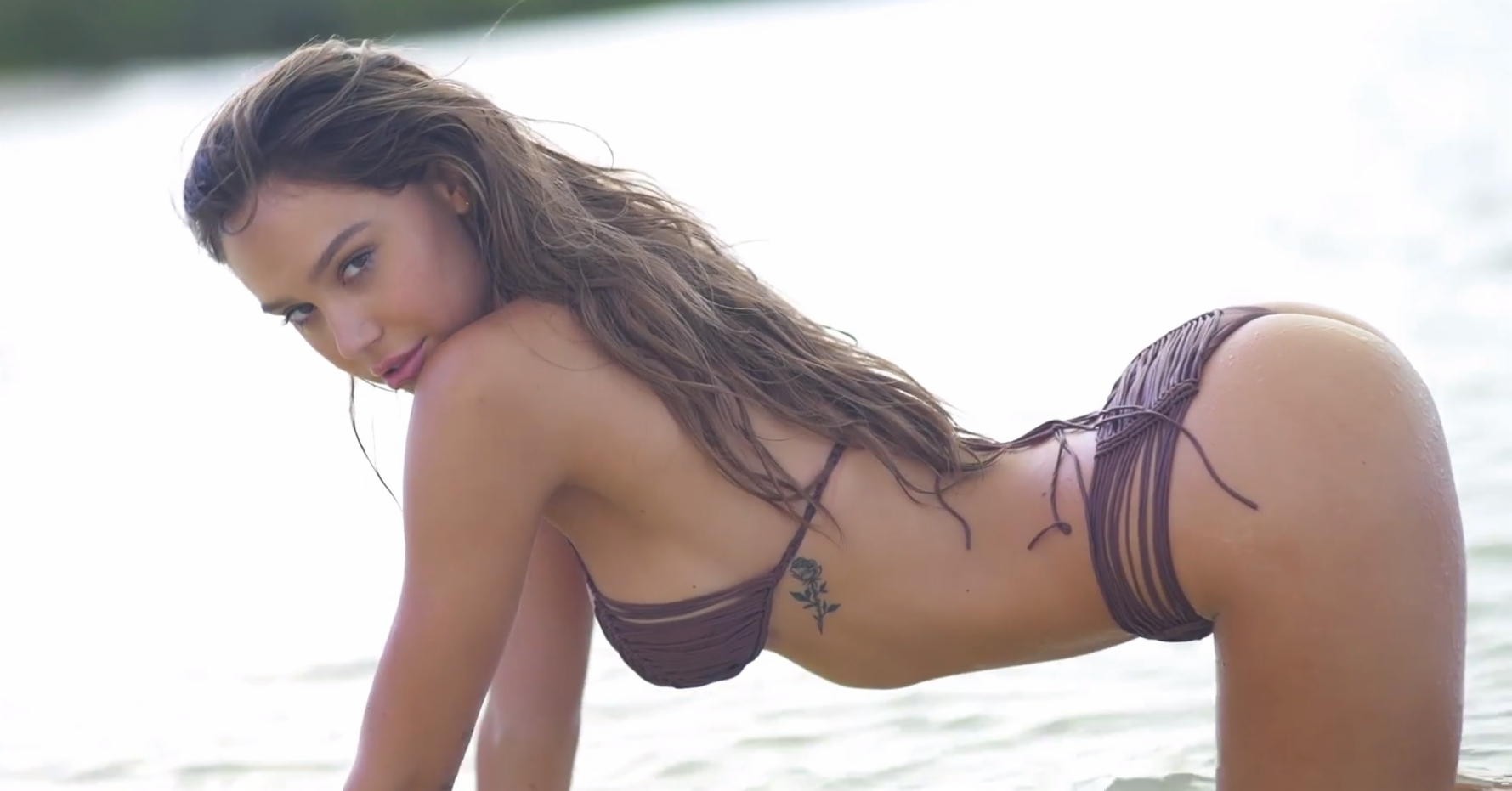 It should come as no surprise then that one of the bombshell's all-time favorite numbers was very sparse. 
"My favorite was one of the simplest just because it was white and strappy," Ren said. "It was almost a thong, and it was just so beautifully sculpted where it was just perfectly covering each part that you shouldn't see. " 
"I felt very feminine and powerful," she added. 
If tiny bikinis make her feel powerful, then we say power to her. See sexy examples of Ren's long and glorious history with scanty swimwear below:  
https://www.instagram.com/p/BkGMYhZDBn9