Inside Supermodel Aline Weber's Stunning Maxim Cover Shoot
Meet the Brazilian bombshell who is burning up our August cover.
There's a scene in Tom Ford's stunningly visual 2009 directorial debut, A Single Man, that stands out from the rest and lingers long after the credits. It's a coquettish cameo—an icy blonde playing a literature student. She whispers something enigmatic into a male classmate's ear between long pulls on a cigarette. Her jade eyes almost pierce the screen; her cheekbones could cut the smoke. As the camera pans down to her face, those sharp angles draw us to her lips, so plump and arched, they seem perpetually primed for a kiss.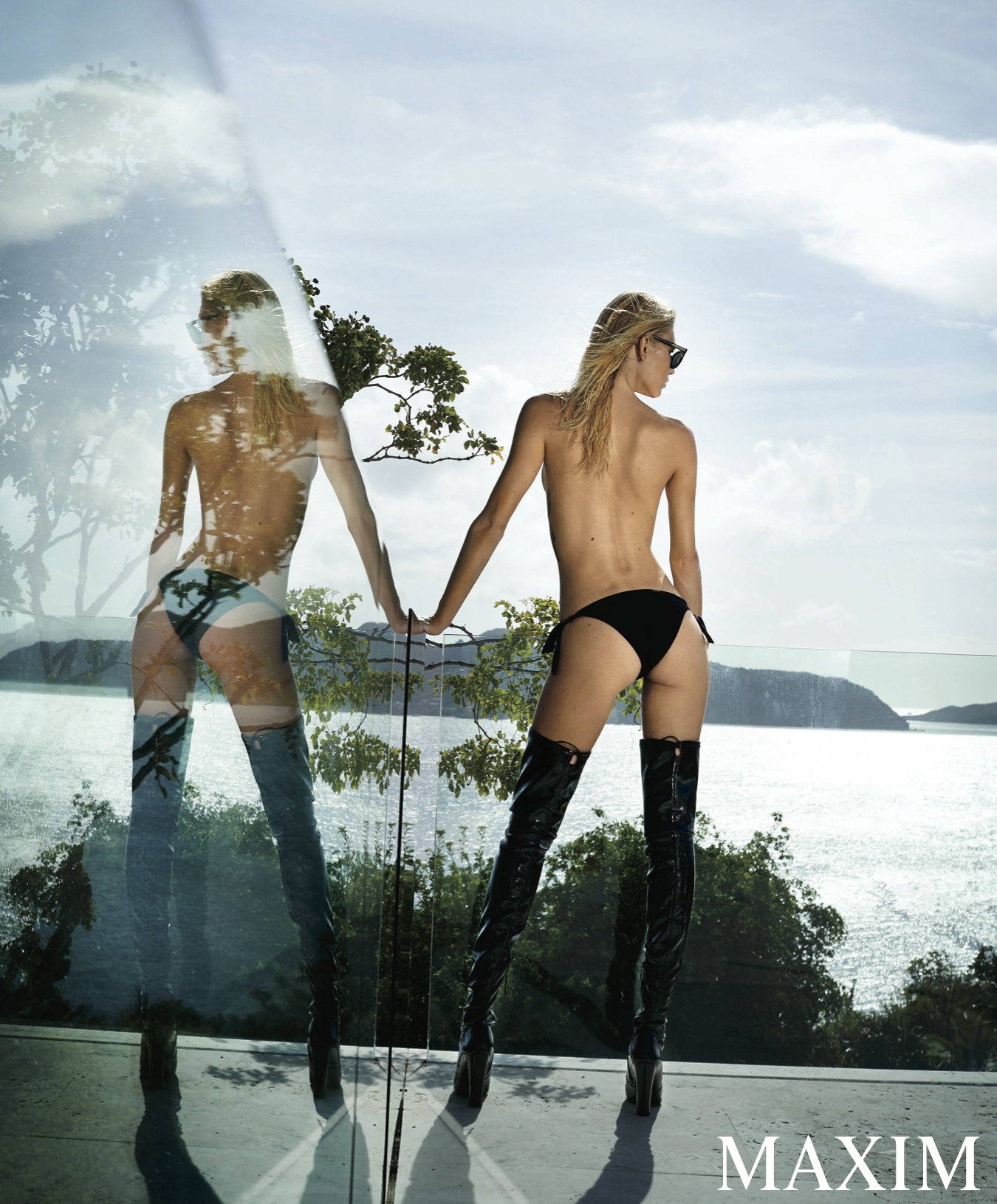 That striking beauty is Aline Weber, the same 5'10" Brazilian model who kisses 11 men in Tom Ford's latest lipstick ad campaign. She's appeared on the covers of glossy magazines from Mexico to Japan; catwalked for Calvin Klein and Marc Jacobs; and posed for top photographers like Inez and Vinoodh. 
It's the same fresh-faced woman who floats on a cloud into a Williamsburg café—all boho chic in a long summer dress and couldn't-care-less Stan Smiths—and settles into the seat in front of me. She knows the menu by heart, orders more food than we could possibly both eat, suggests we share it, and digs in when it arrives. Weber is so accessible, earnest and normal, I almost forget that she's one of the world's most well-paid models. Almost. 
Because when she opens those dramatically bowed lips to talk about her life in that sexy, Portuguese accent, it's quickly apparent that we mere mortals are nothing like 27-year-old Aline Weber. Discovered in the somewhat sleepy town of Seara, in the very German province of Santa Catarina, Brazil, she moved solo to the big city of São Paulo at just 14. By 17, she was bunking up with roommates in a New York City models' apartment. "It was very hard because I didn't speak any English," she recalls.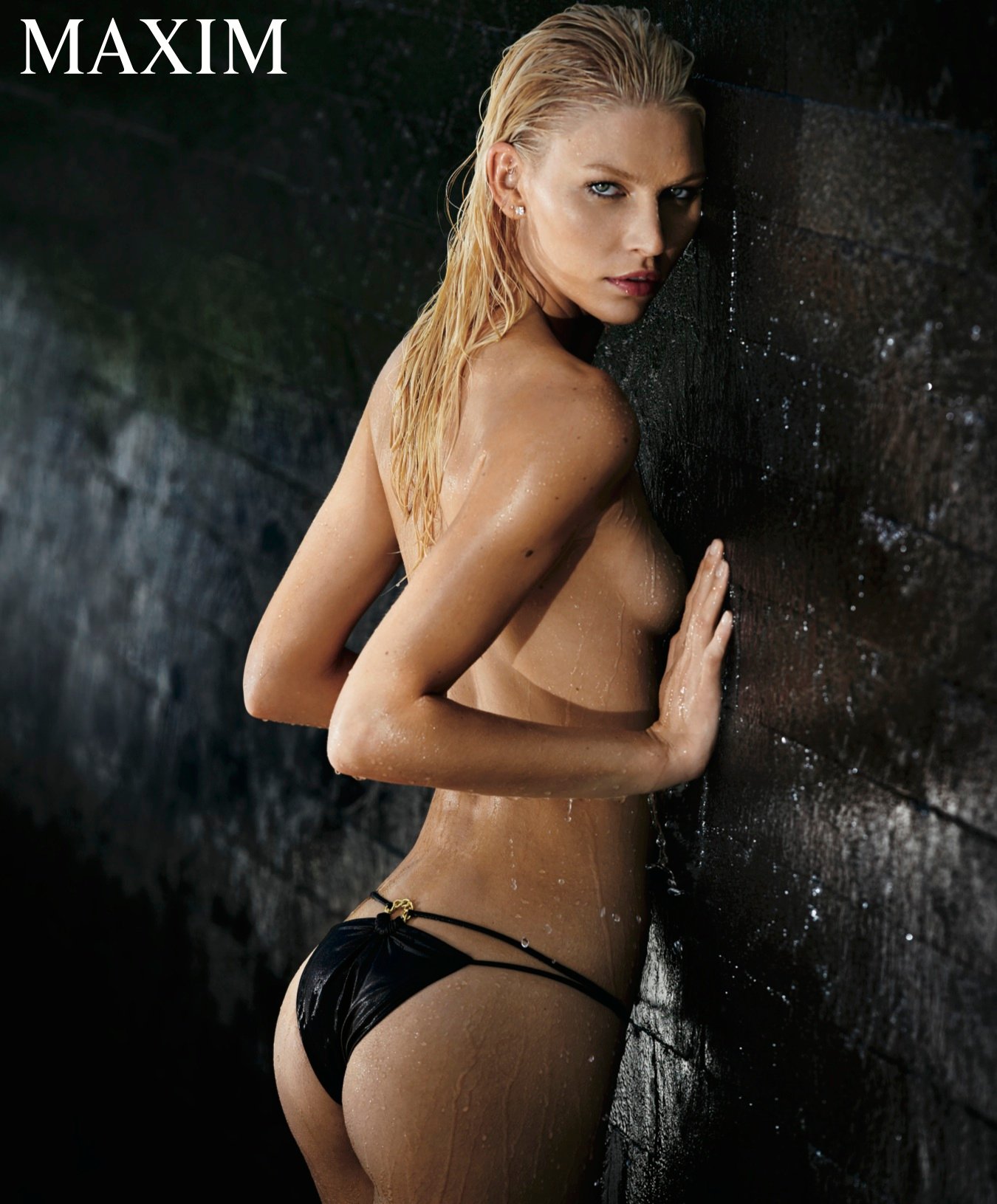 Someone suggested she bleach her hair, and suddenly, at 19, she was plucked from the beautiful masses to walk in the Balenciaga Winter 2008 show. "That was my 'boom.' After that, everything changed," she tells me between bites of tuna tartare. (No red meat for this animal lover, who also sponsors two dog shelters in her native country.) 
In quick succession, beauty contracts ("those are the best money") rolled in, followed by ad campaigns and catalogs ("nice money") and editorial work ("not great for money, but good for travel"). Spotting her head shot, a casting director for Tom Ford who knew the director was looking for just her type flew Aline to Los Angeles. "It all happened so fast, I didn't do a screen test. I went right to a trailer to get hair and makeup," she says. "I met Tom Ford on set. He cast me based only on my looks." 
When she's not in St. Barts for a cover shoot or working out three times a week to keep her naturally lean body fit, Aline's perfect day starts with walking her adopted Pomeranian-mongrel mix, Rocky, riding a motorcycle across the Brooklyn Bridge with friends, then hosting an outdoor barbecue in Williamsburg. It ends with an episode of New Girl. 
When she can, she skateboards around her neighborhood and gardens in her backyard. She lives a double life: the homebody and the bombshell. Worry is not a word in Aline's vocabulary. 
"The competition could get to you, I suppose, so you have to think of modeling as a job, and then just leave it at the end of a shoot," she tells me. Plus, there's plenty of work to go around—she's still scoring major contracts a full 13 years into her career. "I just go with the flow," she says. It's working. 
Aline alludes to some ideas she may have percolating for her post-modeling second chapter, but she's still so in demand there's little time to be restless. And unlike the rest of us on the hamster wheel, she isn't looking for the next big break. She's living in the moment. 
"I love what I do so much," she says with zero pretension, tucking her platinum locks behind her ear. "For now, it's good."
Don't forget to pick up Maxim's August issue, on newsstands July 19th, and subscribe so you never miss an issue.