Olympic Gymnast Aly Raisman's Rumored New Man Is a Bone-Crushing Boston Bruin
Tim Schaller is the second best athlete in this couple.
Olympic gold medalist Aly Raisman has a new man. And like her, he's a top athlete. 
The 23-year-old gymnast, who broke up with former NFL player Colton Underwood in August, is now reportedly dating Boston Bruins forward Tim Schaller.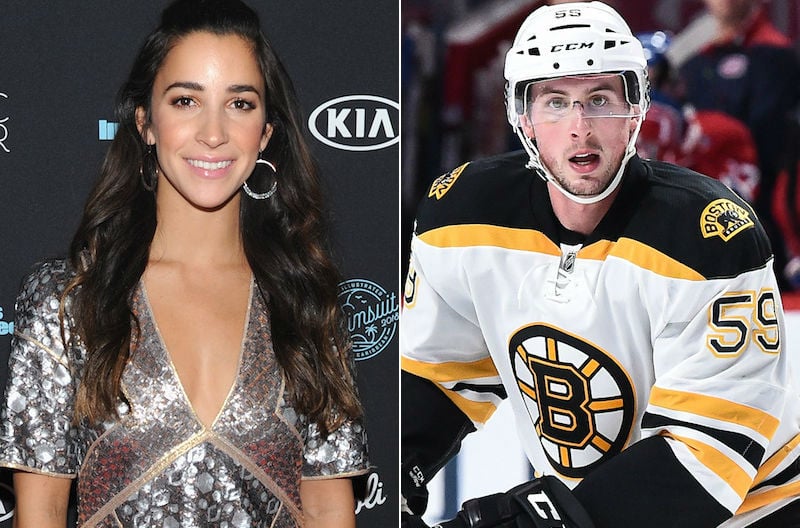 According to Page Six, their relationship began with some innocent Instagram likes and soon spilled over into real life.
Although the rumored pair have yet to go public, Raisman has been supporting Schaller from afar. In addition to liking his most recent Instagram snaps, Raisman, a known Bruins fan, has reportedly checked out a few games this season at TD Garden.
Raisman was also spotted out in Boston with Schaller in December. The Boston Globe reported at the time that they ate "spicy tuna rolls, dragon rolls, Empire house maki, and sashimi rolls" at Empire Asian Restaurant and Lounge. (Hope they knew what they were doing!)
Schaller is a 27 year old who has spent time with both the Bruins and the Buffalo Sabres. Like Raisman, a native of Massachusetts, Schaller is a New Englander. He was born in New Hampshire and went to college at Providence. 
In addition to finding a new man, Raisman is staying busy with her burgeoning modeling career. Along with the Sports Illustrated Swimsuit Issue, Raisman has appeared this year in ads for American Eagle's Aerie line.
https://www.youtube.com/watch?v=LYQOfvidWVI