Anna Kournikova's 'Grams Prove She's the Hottest Woman to Ever Pick Up a Tennis Racket
Still got it.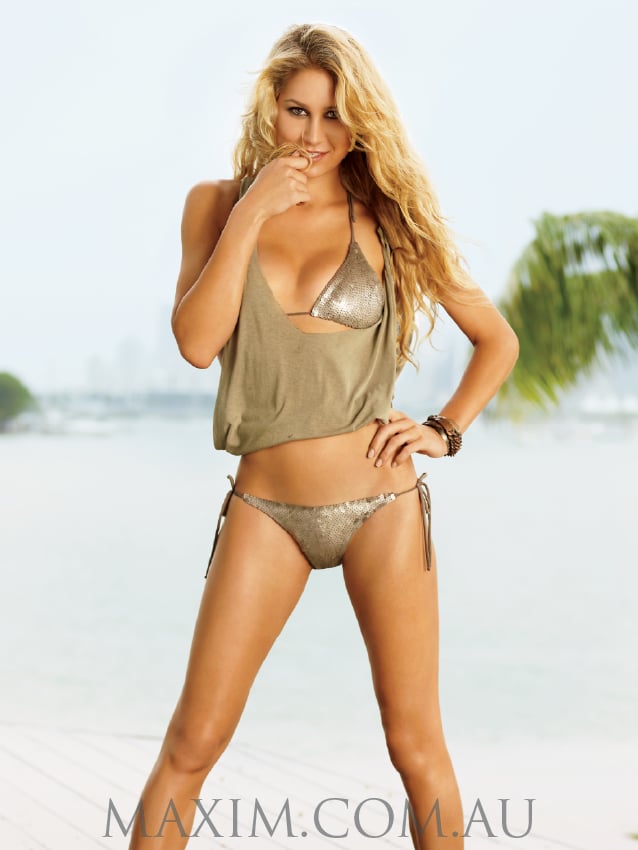 Anna Kournikova retired from professional tennis in 2007, but the many-time Maxim cover model is still on our radar. 
The Russian-born beauty was as popular for her prowess on the court as she was for her strikingly good looks. She and her doubles partner, Martina Hingis, were even dubbed the "Spice Girls" of tennis. 
At age 37, Kournikova still touts the flat stomach and world-class athlete's physique, no doubt because of her workout regimen.
That's not to say her post-competition life has been all work and no play. She frequently posts clips and pics from seaside excursions, where she often jams out to her favorite tunes in a sports bra.  
Though an injury forced her into early retirement from the game, these smoldering throwback shots and stunning 'grams will live on forever. 
This post was originally published Sept. 13, 2017.