AnnaLynne McCord On Her Perfect Date, Ultimate Girl Crush and New Fitness Comedy 'Let's Get Physical'
"I always give props to guys who make an effort because it's not easy to go up to someone and say, 'Hey, I like you.'"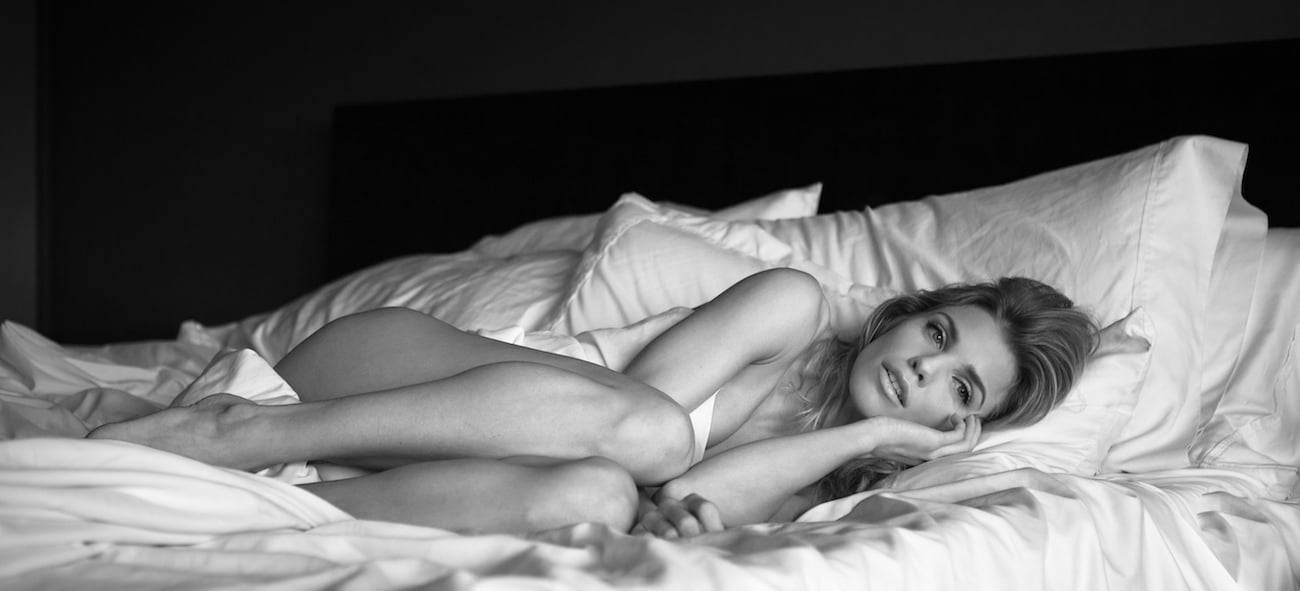 The bitch is back.
Since making her bad-girl debut as the vampy, fruitcake-poisoning hymen reconstruction patient Eden Lord on Nip/Tuck in 2007, AnnaLynne McCord has been primetime television's go-to villainess.
Her best known role was Naomi Clark on the 90210 reboot, where she played a jacked-up, supercharged successor to Kelly Taylor, portrayed by Jennie Garth in the original '90s show. A decade off the air, it seemed, had only made the students of West Beverly more moneyed, more beautiful and more intent on seducing and destroying classmates.
AnnaLynne spoke with Maxim about her interactions with the original cast, including Shannen Doherty, as well as her new comedy show on Pop TV, Let's Get Physical, during a recent Facebook Live. 
" tml-embed-width="700″ tml-embed-height="455″ tml-render-layout="inline
This time, she's pulling hair and sabotaging enemies for laughs. On Let's Get Physical, a spoof of fitness culture starring Matt Jones (Breaking Bad) and former Bond girl Jane Seymour, AnnaLynne is the spin instructor from hell, Claudia Cross. She'll read your body fat percentage in just a glance, and her hair will remain shockingly coiffed even through hours of HIIT training. 
In short, she's every hot person who's ever terrorized you at a gym.
But we love to hate her (or maybe just straight-up love her). Here, some highlights from her Facebook Live as well as some bonus questions, including why she loves playing bad, her ideal date, and her do-it-from-your-bedroom cardio routine:
Did you have to hit the gym for this show?
I am thankful that good genes help out. I also like to say that my cardio comes from more extracurricular activities…If I told you, then I'd be kissing and telling, and I can't really do that.
Is it ever okay for a guy to approach you at the gym?
Yes, I'm a Southern girl. I want a guy to come up to me. I always give props to guys who make an effort because it's not easy to go up to someone and say, "Hey, I like you."
What is your ideal date?
It would probably involve some of that cardio I was talking about.
Who's your ultimate celebrity crush?
Angelina Jolie. I would definitely go not-straight for her.
Why do you play so many vixens?
When I first came to LA, I told this casting director, "You always have me reading the villain." And he was like, "Well, honey… you look like a bitch!" As an actor, it's easy to think, "Oh, I didn't get the job because I'm a terrible actress," but it's 60 percent how you look. I have sharp features… I'm tall so my choices tend to be a little stronger.
What advantages do female villains have?
I like exposing that women aren't going to come at you with physical violence, they're going to come at you with psychological violence. A man might grab you and shake you, but a woman's going to shake you at your foundations and your very core. Whether she can do it with a look or a word or if she can do it just by walking into a room and not looking at you at all, women have that kind of power.
Are you this ruthless in real life?
I'm a very cerebral woman. I'm a thinker; I'm the INTJ. I think first and act second so it can come across as very calculated, not necessarily in a negative way. A lot of highly intelligent villains tend to have that similar process. I get all my bad stuff out on screen so that I can be nice in real life.
Who's your favorite villain?
For all these roles that could have been one-dimensional, I go to Anthony Hopkins every time. He is the mastermind and the most incredible villain that has ever graced the screens. You fall in love with him, and he's the bad guy.
What has Claudia Cross got on Dr. Lecter?
The comedy is she's a devious but highly intelligent gadget chick who has developed this crazy state-of-the-art gym. She runs everything, and her husband couldn't even put in a DVD. There's a funny episode in the middle of the season where she overtakes the system and toys with him. Don't get it confused: I'm still very much a vixen.
On the 90210 remake, did you hit it off with Shannen Doherty?
She doesn't love everybody; she's very real with you. I think that's probably why there was friction before because she's balls to the wall, and I really loved her for it. That's my way. I hung out in her trailer with her, and she was super cool. And what she's been through in recent years…hats off to her for the way she's handled it. She's a warrior.
https://www.youtube.com/watch?v=0edbfWk5xP4
Lastly, how was it to act alongside comedians like Matt Jones?
I'm a little nervous. This is my first comedy ever. I always wanted to dive into that world, and I was excited for this opportunity. So far, the feedback from the network and studio on the cuts that have come through is that I'm pretty funny so we'll see.
Let's Get Physical premieres on Pop TV January 24th at 8:30/7:30c, just after Schitt's Creek.