Ariel Winter Channels Old Hollywood in One of Her Sexiest Shoots Yet
Check out all the scorching pics.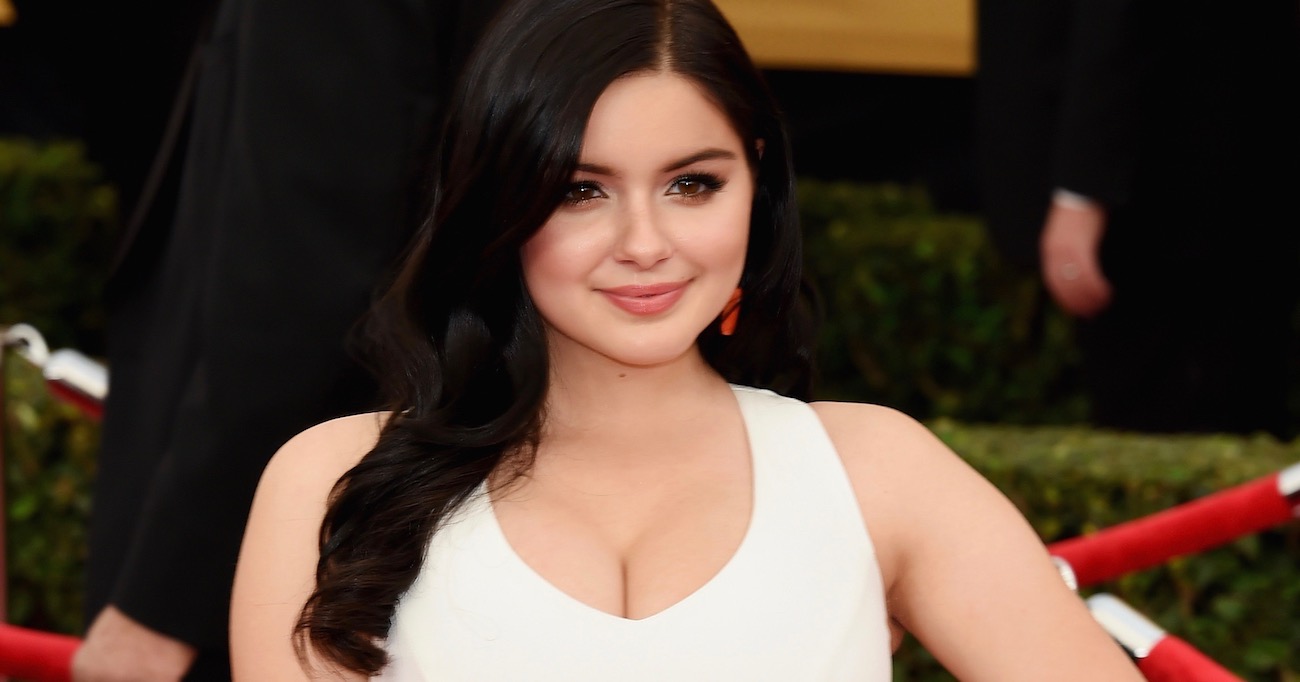 Ariel Winter channels Old Hollywood siren Bettie Page in her latest seductive spread.
This time, the Modern Family actress is posing for photographer Mike Rosenthal in La Palme magazine in a number of sexy pinup looks.
https://www.instagram.com/p/BaVLERihDgl
But all the fun happened behind the scenes. Inside Edition got an exclusive look.
These sexy shots should be a cause for celebration for everyone. Alas, Winter seems to be dogged by body shamers wherever she goes.
"I get criticized in the press every day for the things I do," she told the magazine.
https://www.instagram.com/p/BaXMGSyBZYK
"Other girls will wear the exact same things I wear, and they'll get, 'So-and-so looks cute in a crop-top on her day out,' and I'll get, 'Ariel bares all in a skimpy outfit, yet again,' and it will be me wearing the same thing as another person who just got praised, and I got cut down."
"The thing we all have to remember is the only person you have to please is yourself. If you feel good in an outfit, and you feel good with the way with you look, then that is all that matters and you should rock it and feel happy about it."
See how she stays in shape, below.
https://www.instagram.com/p/BaIWSxNhprp
She's rocking it, that's for sure. Check out her hottest Instagram shots, below.
https://www.instagram.com/p/BZPbx_ghI3Yhttps://www.instagram.com/p/BZOmJ-jhDxQhttps://www.instagram.com/p/BYmmWq1B2fbhttps://www.instagram.com/p/BXGssX5BQZDhttps://www.instagram.com/p/BU23R8uhZG0https://www.instagram.com/p/BUzefG7BVvehttps://www.instagram.com/p/BUxbEYkhxc0https://www.instagram.com/p/BUxIFmOBOzvhttps://www.instagram.com/p/BUU6Lvph4kThttps://www.instagram.com/p/BR3XIuUB91N