Can You Handle 7 Ashley Grahams at Once?
The curvy supermodel cloned herself for her new lingerie collection–and shared a fully nude photo on Instagram…
(Photo: Addition Elle)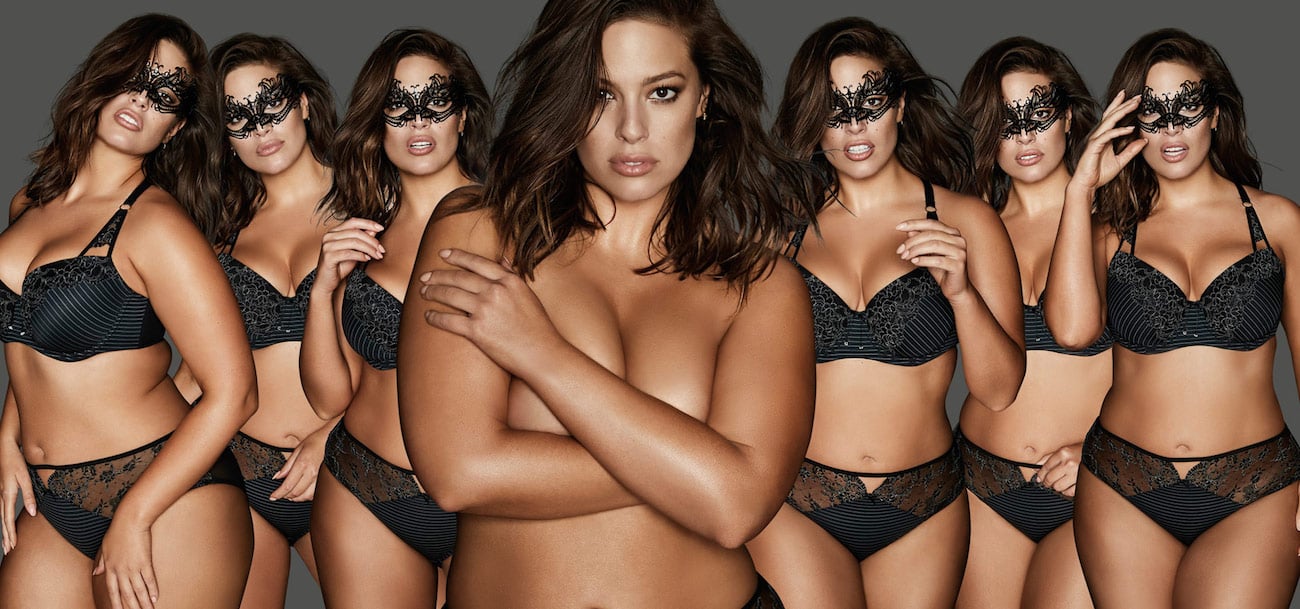 Ashley Graham recently debuted her third "essentials" collection with top-shelf lingerie brand Addition Elle.
In another remarkable feat, the beautifully bodacious former Maxim cover girl appears to have cloned herself as she is joined by seven other Ashleys, each in various provocative poses, for the eye-popping campaign. Either that, or some sly Photoshop is at play.
" tml-render-layout="inline
This is truly an embarrassment of Ashley riches. If you can't take the heat, just one Ashley appeared in a solo shot (see above). Or this artfully nude pic here: 
https://www.instagram.com/p/BRTZFOKh2CK
Addition Elle also dropped this eminently watchable video of Ashley modeling and giving the rundown on her latest lingerie collection.
It's no wonder why she's been so busy working out on the treadmill…
https://www.instagram.com/p/BROnyxQh1c7