Ashley Graham's New Book Lifts the Lid Off Her Wild Sex Life
"When I was the sole focus of a man's attention, I was happiest. And if it meant I had to be slutty in the eyes of some, so what?"
Maxim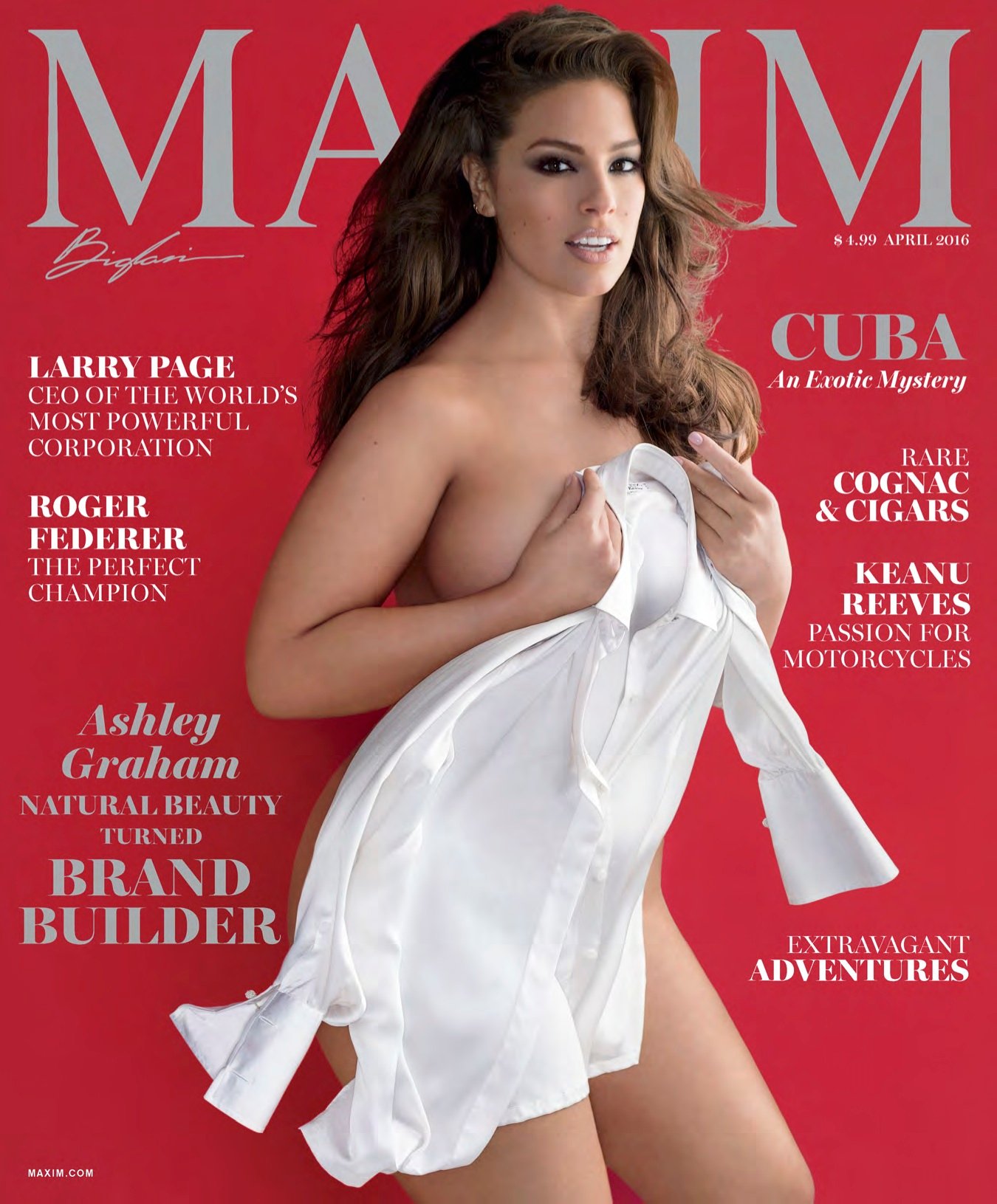 In her upcoming memoir A New Model: What Confidence, Beauty, and Power Really Look Like, curvy sensation and former Maxim cover girl Ashley Graham reveals that her road to modeling stardom wasn't easy. 
" tml-render-layout="inline
Ashley writes that she fought to maintain a sense of her own worth and to come to grips with her body, which was already a "woman's body" by age 11. She also had a difficult relationship with her father, which she says led to having "daddy issues" once she began dating. 
" tml-render-layout="inline
Remarkably, the bombshell we see today had it tough when she began to date as well. According to Ashley, the first guy she dated broke up with her for two reasons: she wouldn't sleep with him and—nastily—he said he was "afraid" she'd end up "fat" like his mother.  
" tml-render-layout="inline
Early in her modeling career she also faced negative, ugly attitudes from agents in the modeling business, who would say things like "put the Snickers down."  
Ashley is frank about her sex life in A New Model. She writes that dating once she'd moved to New York fell into a certain rhythm: "…[A] guy would take me out; we would have sex the next time we saw each other; and then I wouldn't hear from him ever again." 
" tml-render-layout="inline
That didn't stop her from finding comfort in getting it on. During sex, she writes, "That was the moment, when I was the sole focus of a man's attention, when I was happiest. And if it meant I had to be slutty in the eyes of some, so what?"
" tml-render-layout="inline
Ashley Graham's memoir sounds like a hell of a read and is available on Kindle and in bookstores everywhere on May 9, 2017.