Why Ashley Graham Is OK With Being Called 'Plus-Size'
"I'm giving curvy women a seat at the table that we've never been invited to before."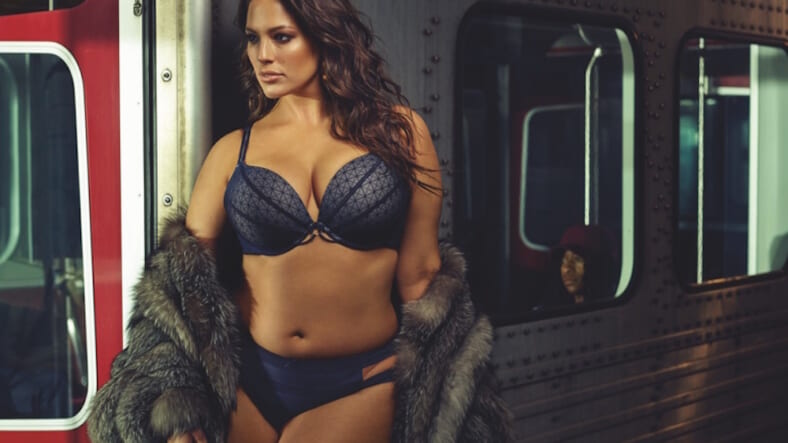 https://www.instagram.com/p/BHkV09xgBJ6
Ashley Graham may not call herself "plus-size", but she isn't running away from the controversial fashion term, either.  
In an interview with Cosmopolitan, the former Maxim cover girl opened up about the prickly designation that often gets applied to curvy bombshells in an industry where waif-thin models rule the runways.
"Just because I'm not calling myself plus-size doesn't mean I'm not representing a woman who is," Ashley told Cosmopolitan. "I'm giving curvy women a seat at a table that we've never been invited to before —a table with high-end fashion people who have never considered us beautiful."
Graham also addressed the recent controversy between comedian Amy Schumer and Glamour magazine, who implied that the comic was plus-size in a recent cover line.
"I can see both sides, but Amy talks about being a big girl in the industry," Ashley said. "You thrive on being a big girl, but when you're grouped in with us, you're not happy about it? That, to me, felt like a double standard."
In a surprisingly civil Twitter exchange, the two cleared the air quickly–so looks like any beef has been squashed.
You can read more about Ashley's rise in the $18 million plus-size fashion industry right here.