Ashley Graham Just Revealed Juicy Details About Her Sex Life In A New Interview
The former Maxim cover model has some surprising rules when it comes to the bedroom.
Ashley Graham just spilled some serious details about her sex life with husband Justin Ervin in a juicy new interview for the September issue of Elle Canada. And FYI—the interview is accompanied by a seriously sexy photo shoot, as you can see here: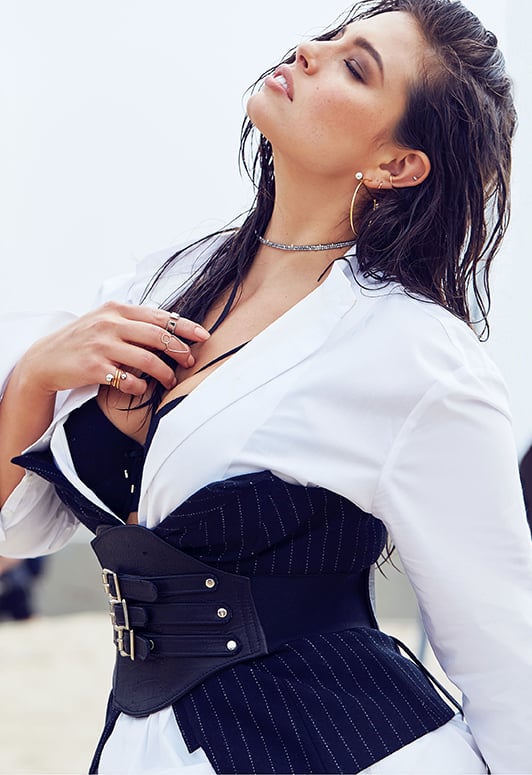 The bodacious former Maxim cover girl revealed to the magazine that she waited to have sex with her husband until they tied the knot, because she wanted a man that respected her body.
"It made me feel like I had the power back in my dating life. He respected me more because I wasn't willing to just give it up," she said. "I tell my friends to wait three months. Just see if he can wait. If he can, he's a good guy. And, again, it's not for everybody, but for me it was great. It's something I'm actually really proud of."
And apparently all that waiting was worth it, because Graham says her sex life is A+. "My husband and I waited; call me crazy, but it worked. Our sex is amazing!"
Nice work, guys.