Watch Ashley Graham Reveal The 6 Things She Can Do Even Better While Wearing Lingerie
Very impressive.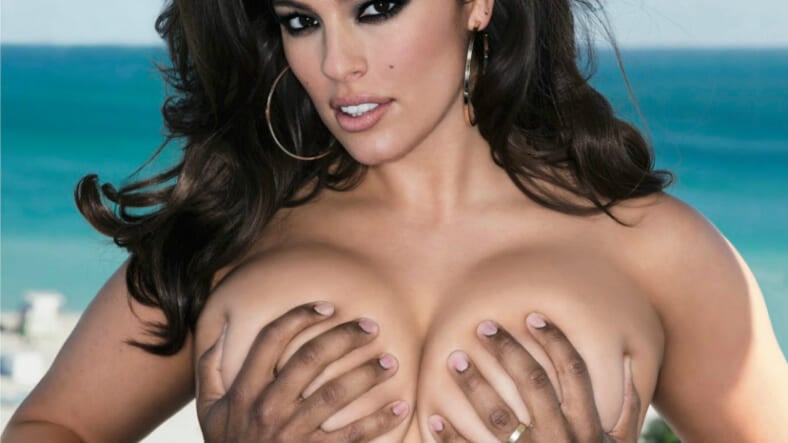 (Photo: Maxim/Gilles Bensimon)
https://www.instagram.com/p/BXPBURzlArf
We're well aware of how alluring Ashley Graham looks in lingerie, but the bodacious beauty says that the scanty attire is also incredibly functional. 
In the above video from Elle magazine, Graham claims that she can better complete various tasks including shadowboxing, swilling a bottle of water, and, of course, snapping a selfie, while wearing nothing more than black panties and an over-stuffed bra. 
The beautiful former Maxim cover girl also graced the cover of New York magazine's 2017 fashion issue surrounded by swaths of leopard print. 
https://www.instagram.com/p/BXeV6ljBXMv
Among the topics discussed in her feature was her disdain for the  increasingly played-out fashion term known as "plus size."
"It's like, 'Plus what?' " she told the mag. "That's something I've always been told: 'You're not good enough because you're plus-size.'" 
She also delved into her tumultuous relationship history. 
Her first boyfriend in high school broke up with her because he said he was afraid she'd someday be as fat as his mom. "That really made me hyperaware that I am a big girl, and that's how people see me." Then she went a little wild and lost her virginity to the high-school quarterback in the basement of a house party.  
https://www.instagram.com/p/BXfeCkYlAIs
Graham is now happily married to Justin Ervin, who she wed in 2010. The couple abstained from sex until after marriage, and the supermodel says she even tested his will by having him toss her around in different positions.
"My husband weighs less than me, but he feels bigger than me," she told New York mag.  
All of Ashley's covers are astoundingly sexy, but nothing beats her Maxim profile from last year. Relive the shoot and check out some of her hottest recent 'grams below.   
https://www.instagram.com/p/BW_ARZKFQ78https://www.instagram.com/p/BWxKBwYlkAz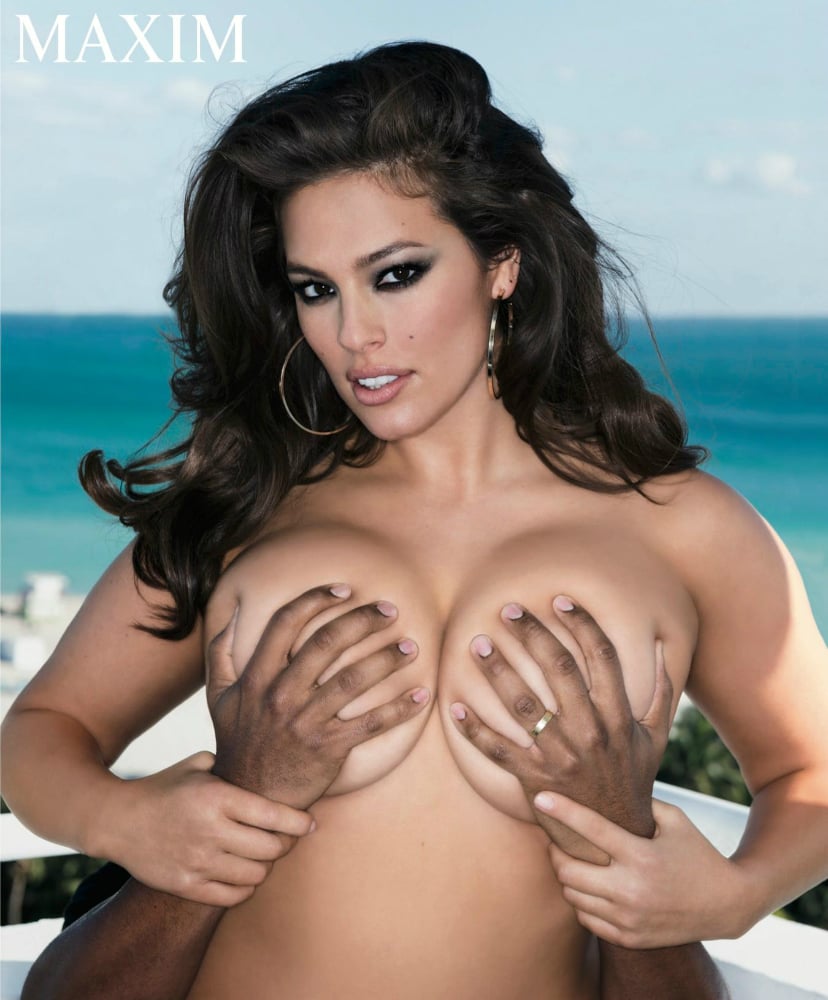 https://www.instagram.com/p/BWi4tdnFMJuhttps://www.instagram.com/p/BWObHq4l5CMhttps://www.instagram.com/p/BWIrgoKFs69